Hey Everyone,
Hope you are doing well. I am back with another review and this one is not a beauty product but a must have health essential for the each one of you.
In the capital of India, dirt and sweat is so common and most of the infections happen because of those dirty hands. To kill the bacteria of those dirty hands and to keep us free from infections, one super easy solution is to use of Hand sanitizers. Today I am going to talk about 'Himalaya PureHands Hand Sanitizers' on my blog those are not just the essential but bliss for clean and bacteria free hands.
We already mentioned 'Himalaya' as one of the most trusted brands for beauty and skin care products, that made us to even talk about Himalaya hand sanitizers those are available even in various variants including: Litchi, Orange, Strawberry, Green Apple and Lemon.
Product Claims –
PureHands is an herbal hand sanitizer that cleans and disinfects hands, and reduces the risk of infection. It contains natural moisturizers and deodorants to keep the hands soft, smooth and fresh all the time.
PureHands hand sanitizer kills 99.9% of gems
PureHands is recommended for daily frequent use. Use it as potent cleanser, moisturizer, deodorant, self-drying gel to ensure total hand hygine
Per bottle of PureHands give upto 100 applications
Effective against bacteria and fungi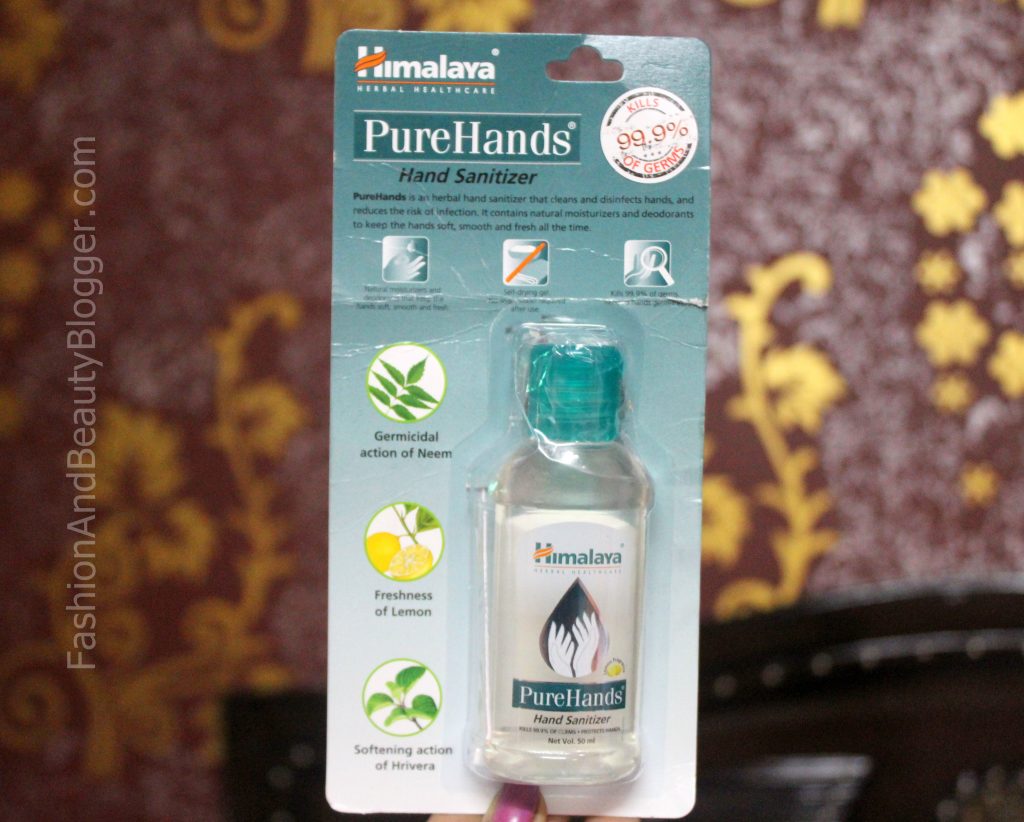 Ingredients
Hrivera(Coleus vettiveroides),  Dhanyaka (Coriandrum sativum), Nimbuka (Citrus limon), Ushira (Vetiveria zizanioides) and Nimba (Azadirachta indica)
 When to use?
Regular hand cleansing.
Before eating food.
Before and after attending to a sick person.
Before touching a baby or infant.
When you are travelling
After using public transport.
After using the washroom or public toilet.
After handling pets or animals.
How to use?
Squeeze approximately 0.5 ml (coin-sized drop) of the PureHands gel on your palms.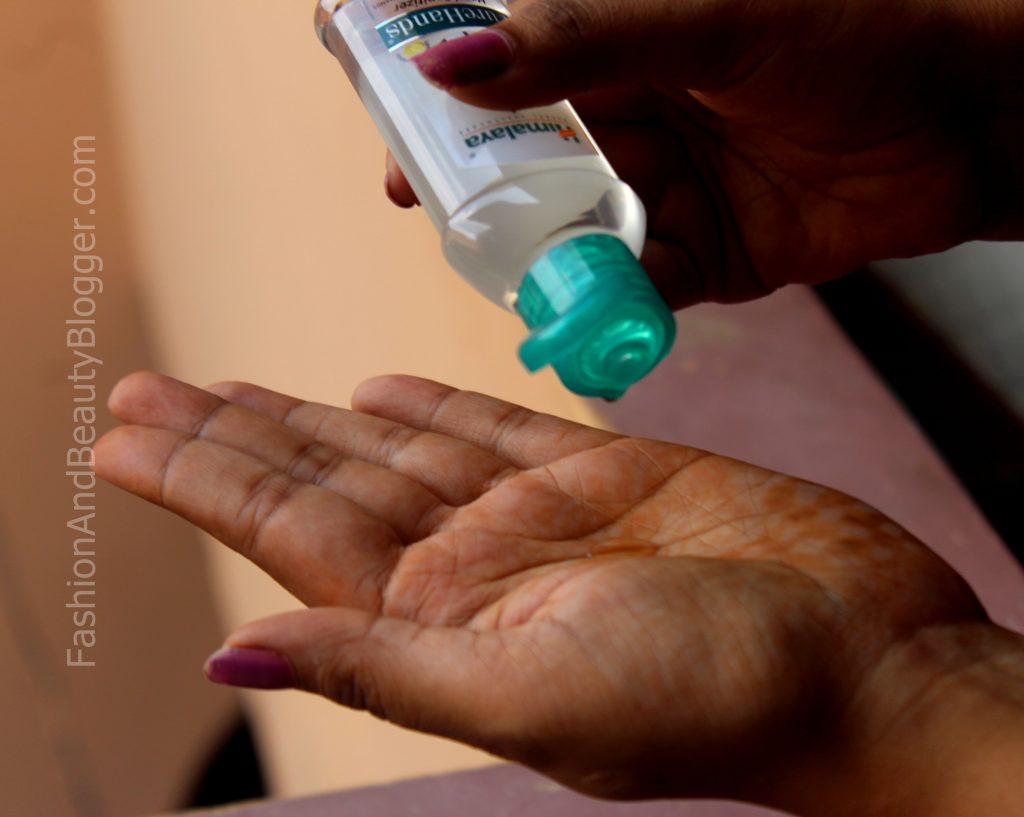 Rub well over the palms, back of hands, fingernails and grooves briskly, until dry. No water required after use. Close the flip-top tightly after use.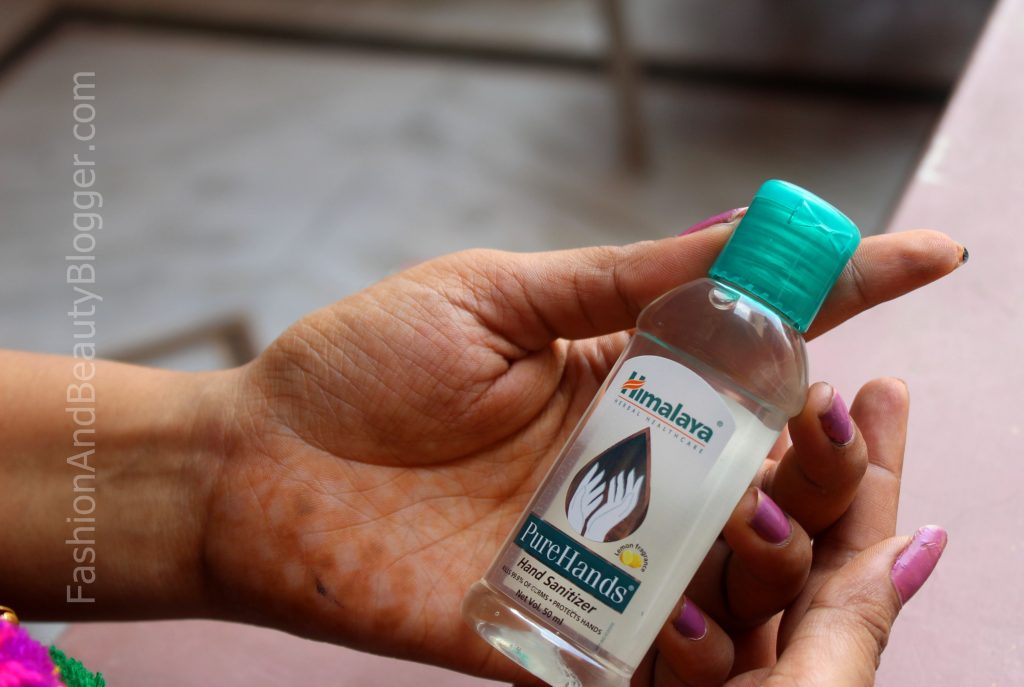 Always keep a bottle of 'PureHands' sanitizer in your bag whenever you travel in city or even in long tours.
My Experience
I have tried all the variants (litchi, orange, strawberry, green apple and lemon) and but I love the lemon PureHands sanitizer that has lemony fragrance. Other four variants have fruity fragrance; kids might love those fragrances a lot.
I definitely love this product and highly recommend to use for clean and germ free hands.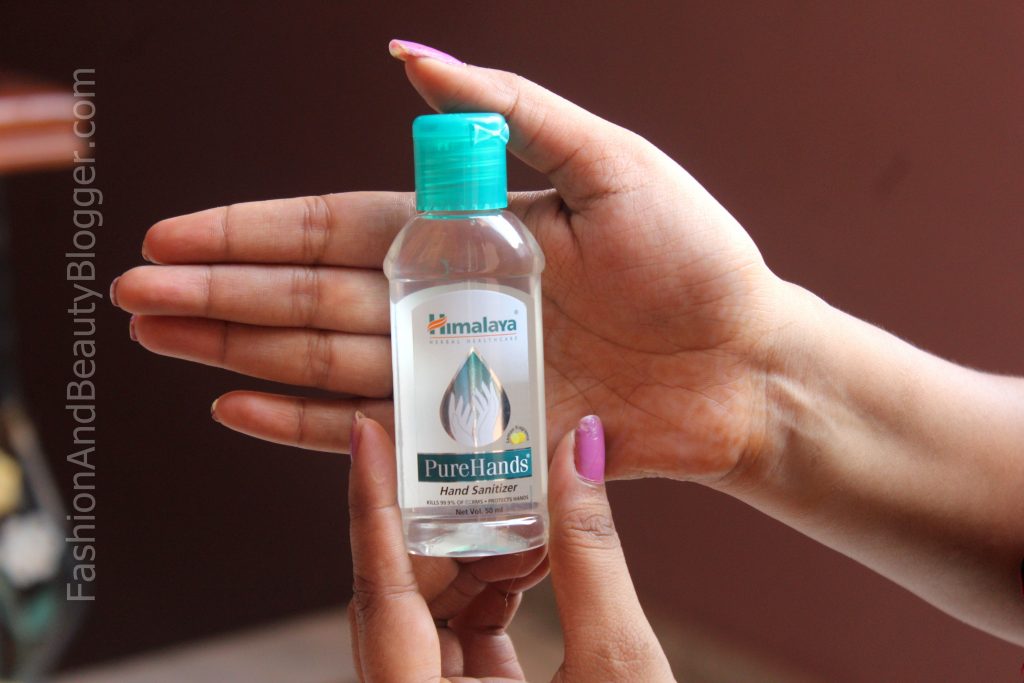 You can even buy it online from the Himalaya Herbals store: http://www.himalayastore.com/wellness/general/pure-hands.htm
You may also enjoy checking –