Hey World,
I am back and so happy to see you here. With the every passing day I am turning into a crazy beauty and makeup addict. Some credit goes to GlamEgo beauty subscription box too.
Beauty Subscription boxes are the best thing for any beauty lover and unboxing them is the most surprising thing ever. I received my GlamEgo box last week and finally I am here to share what all I received in this month's GlamEgo beauty subscription box.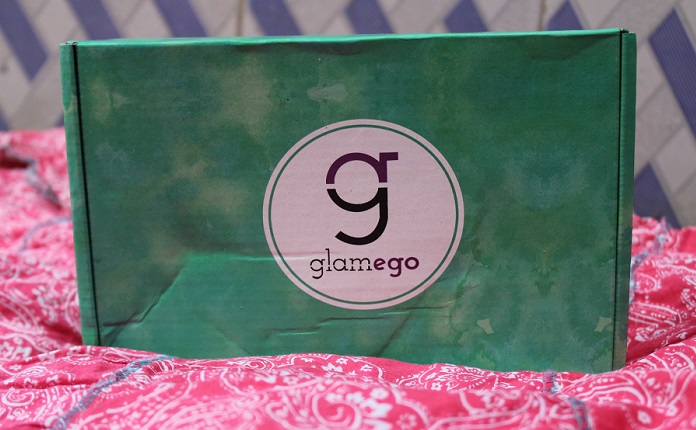 Before I share about this month's GlamEgo products, let me share –
GlamEgo is India's top online beauty subscription service. They believe in power of sampling that lets us experience and single-out a product of our choice before we spend on pricey products that we are clueless about.
Through our GlamEgo box, we offer our subscribers an unparalleled way of experiencing and exploring a wide range of beauty products from both established luxury brands as well as flourishing niche brands.
Price –
For 1 month: 399 INR
For 3 months: 329 INR per box (987 INR in total)
For 6 months: 299 INR per box (1794 INR in total)
For 12 months: 289 INR per box (3468 INR in total)
 Note – If you are a serious makeup lover then their 12 months package is way cheap for the value of products you are going to receive.

The GlamEgo box of July month is of light green shade and it comes in a cardboard packaging.  All the GlamEgo products come in a bubble wrap for the safe delivery. This month's GlamEgo box theme was 'Unbox the Luxury' and I am so excited about 3 of the products out of 4, which is a good score 🙂
Let me show you the products –
Manna Kadar Lip Locked Priming Lipstick – Rs. 1560 – Full Sized (Shade – SERENITY)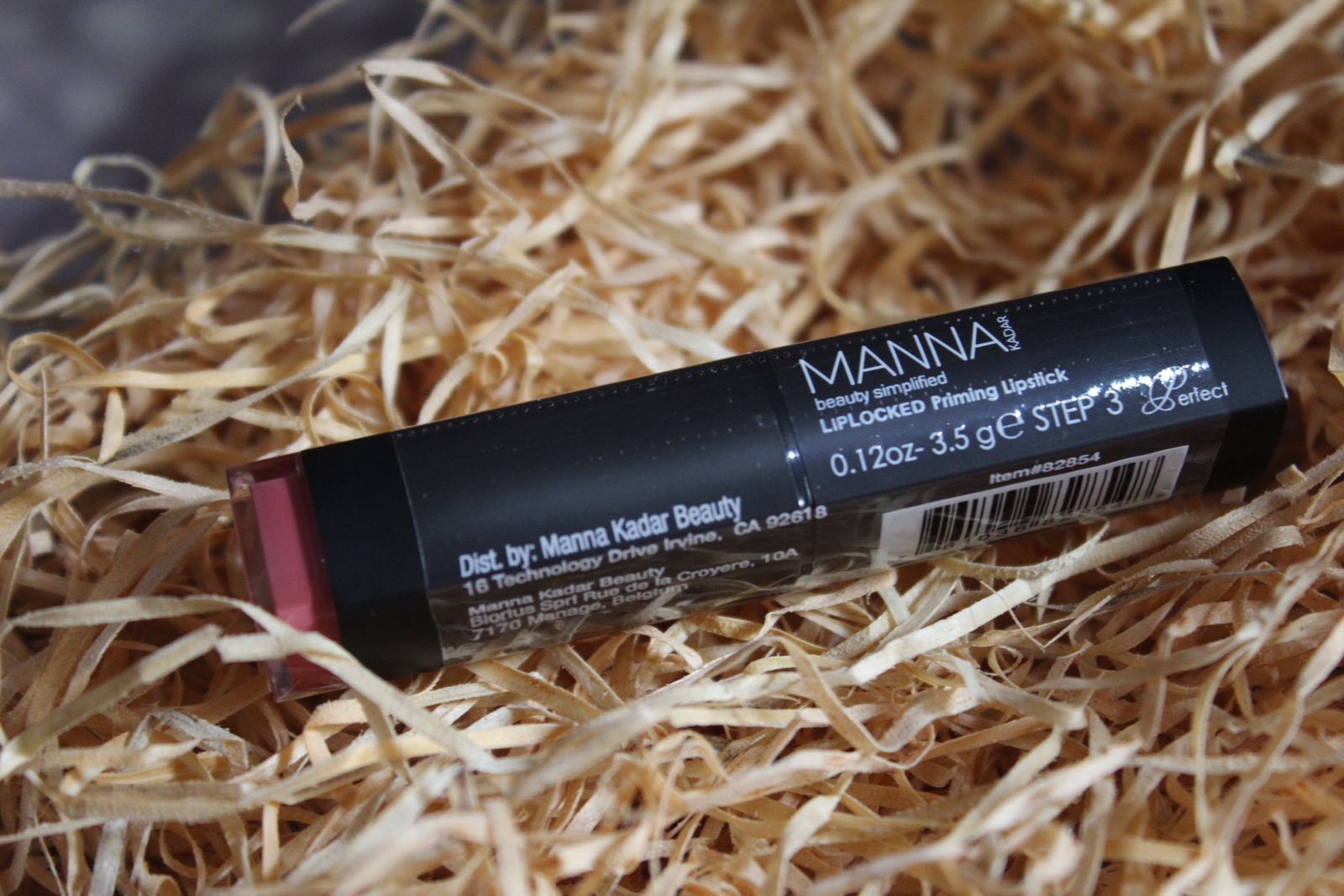 This one is my second Manna Kadar lipstick and I am definitely looking forward to wear this. The only turn off point for receiveing this I have similar shade of Manna Kadar lipstick.  This Manna Kadar Lip Locked Priming Lipstick is the most pricey product of the box and have amazing pigmentation.
Neemli Naturals Green Tea Lip Scrub – Rs. 250 for 10gm.
Most of us are fond of lipsticks but we ignore taking care of lips and for that, a lip scrub becomes an essential lip care product. Neemli is an all natural based brand that has an amazing range of beauty and skincare items. The 100% natural green tea lip scrub that I received in GlamEgo box has the added goodness of raw sugar, coconut oil, almond oil and beeswax. This scurb is not only perfect for removing dead skin cells from lips but also to make them beautiful, soft and pinkish.
Mondsub Pearl Revitalizing Face & Neck 3 D Mask – Rs. 250 for 1 piece.
I am so excited to use this mask from Mond'sub. I haven't tried it yet but I am so positive about this product and I will definitely share my reviews about the prodict on blog soon.
Bio Bloom Lavender Hand & Body Lotion – Rs. 150 for 30ml.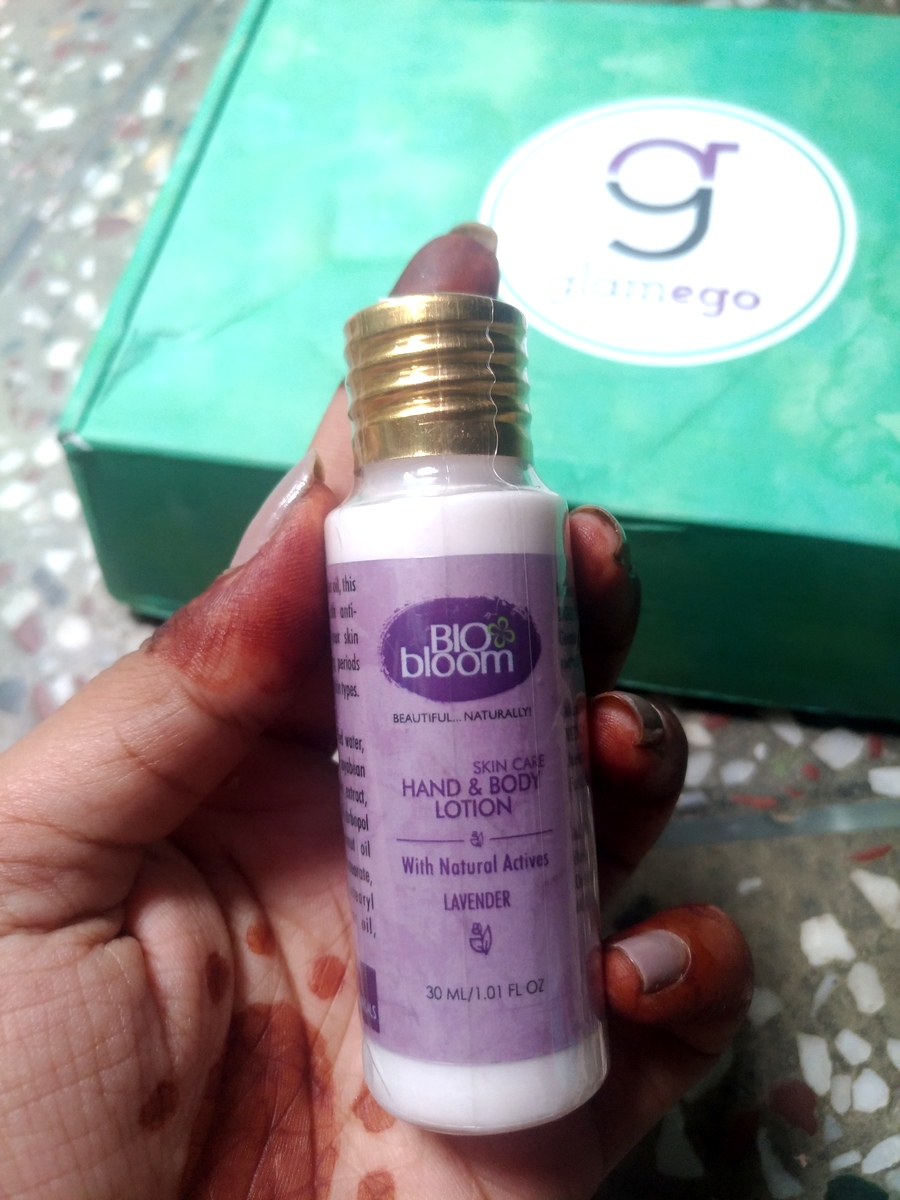 The last product of this month's Glam box is my travel essential now.  Biobloom is a well-known cruelty-free brand that has a wide range of hair & skin care products. The best part about this sample product is it is travel friendly and has amazing lavender fragnacne.
I am happy to receive this month's Glam Ego box because products are so good and definitely will recommaded others to get one from their website – http://glamego.com/
You may enjoy reading this blogs too –