Everyone deserves some Pampering every once in a while, including all our body parts.  Whether as a choice or as an occupational hazard, I need to keep wearing heels for a number of events and shoots. Thus keeping good care of my feet is really important, otherwise, they just start to look dull and lifeless.
I have had heard a lot about the Himalaya Foot care cream and decided to give the product a chance to heal and pamper my Feet.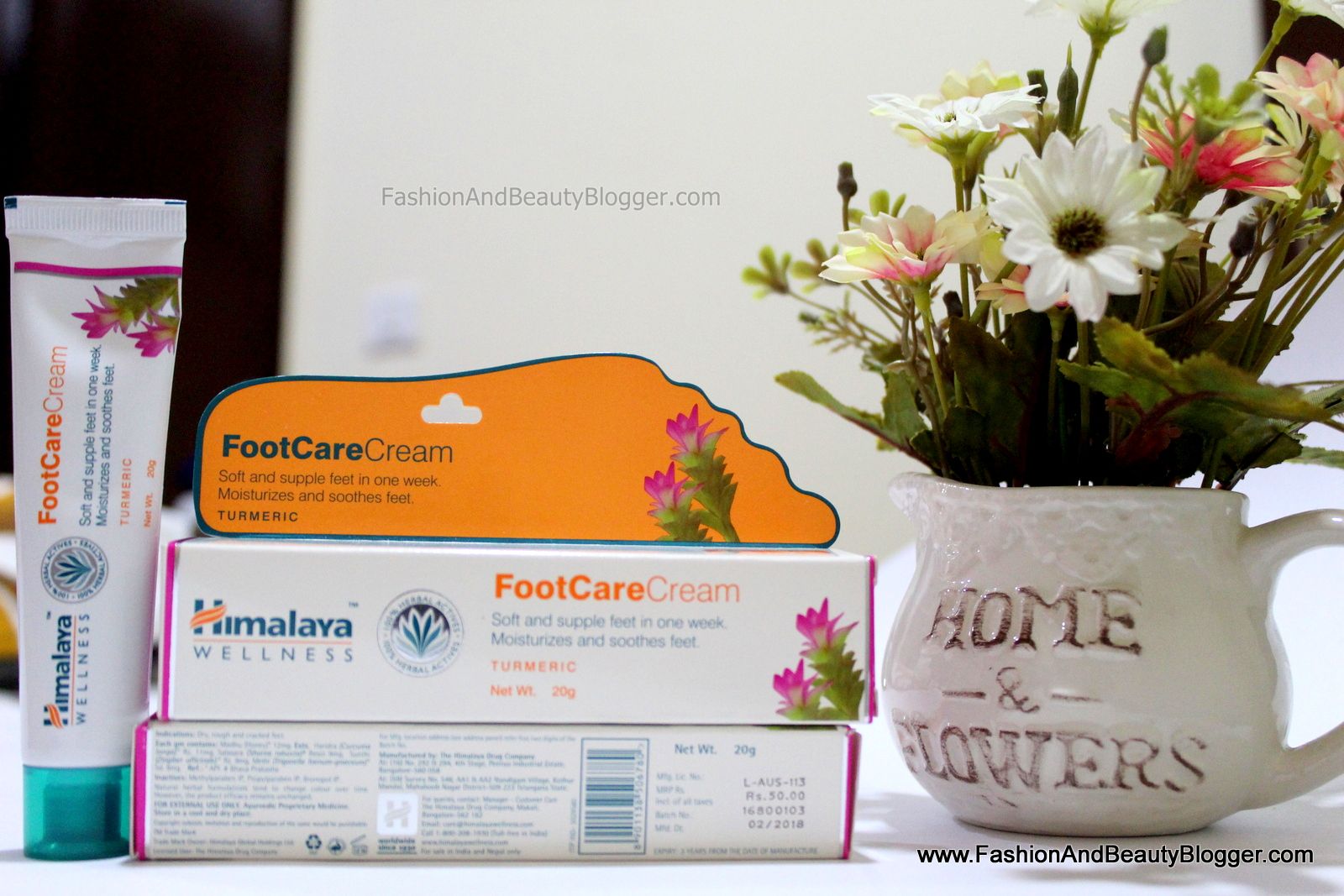 Himalaya Foot Care Cream Review
My aunt has been gushing about the Himalaya foot care cream for a while, but I haven't tried it before. Now that I am having dry and chapped heels, I started applying it daily. Once after the bath and once in the night, just before going to sleep.
This cream actually gave me a pretty effective relief to my cracked heels and rough feet.
On an average, we take about 7000-8000 steps every day. Imagine the pressure being exerted on the feet on a daily basis. A lot of moisture is lost through our feet making it quite dry and damaged.
Even though they go through so much, yet they remain the most neglected part of one's body, and the same happened to me. Over time, the cracks on my feet got huge, and according to a hystric me, beyond repair.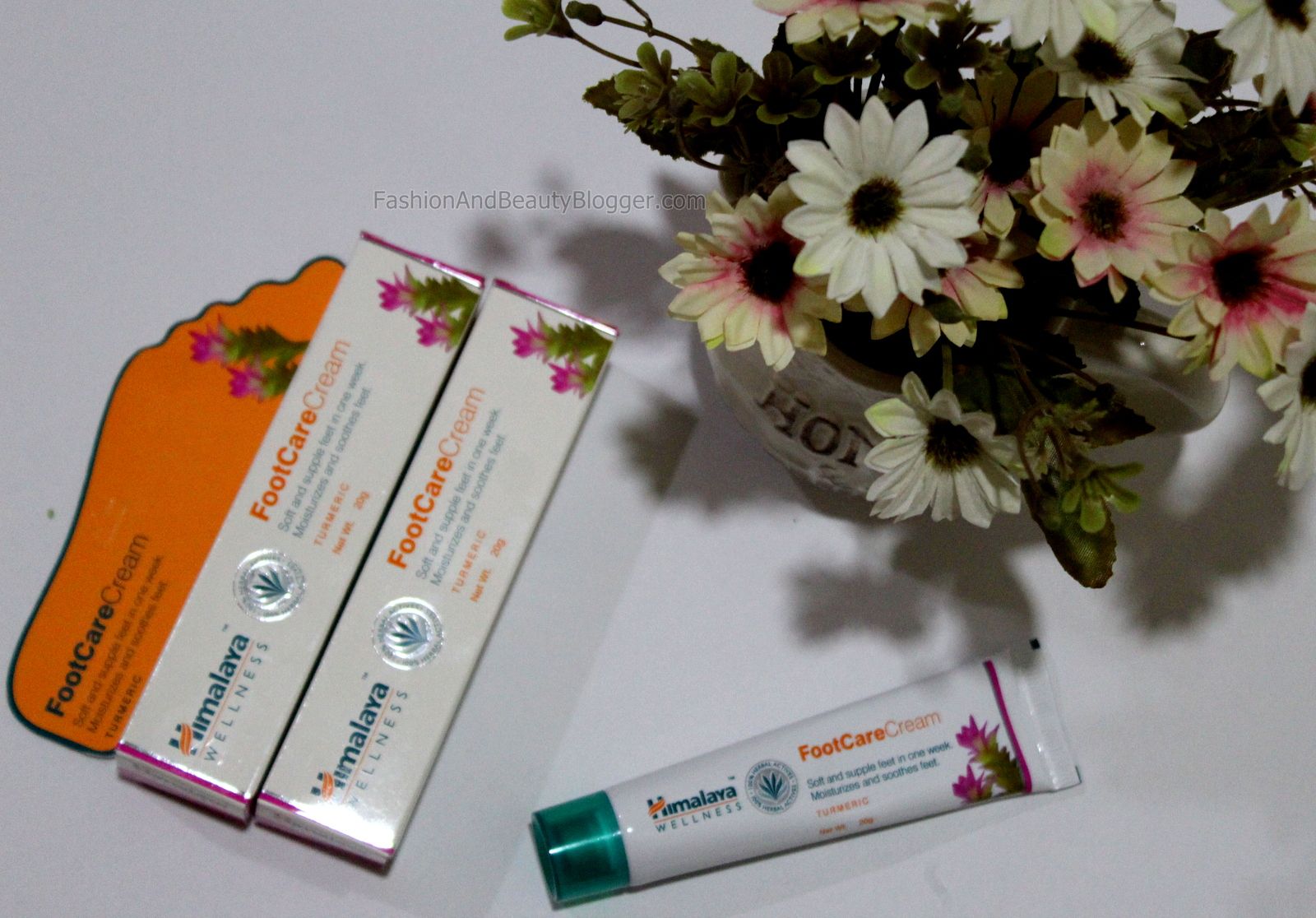 Himalaya Foot care cream kept my feet moisturized and hydrated throughout the day but also protected them from any microbial infections.  As an added benefit, the nongreasy formula took care of my sweat problem as well, making it one of the most popular purchases in terms of foot cream.
Product Claims –
Soft and supple feet in one week, moisturizes and soothes feet.
Effective relief from dry, cracked heels and rough feet. Deep moisture for soft and smooth feet.
Recommended For – 
Dry, rough and cracked feet.
 Product Ingredients, Packaging, and Price –

Honey
Turmeric
Sal Tree extract
Ginger
Fenugreek
Talking about the ingredients as well as the packaging, the antimicrobial and the anti-inflammatory properties comes bundled up in a white tube.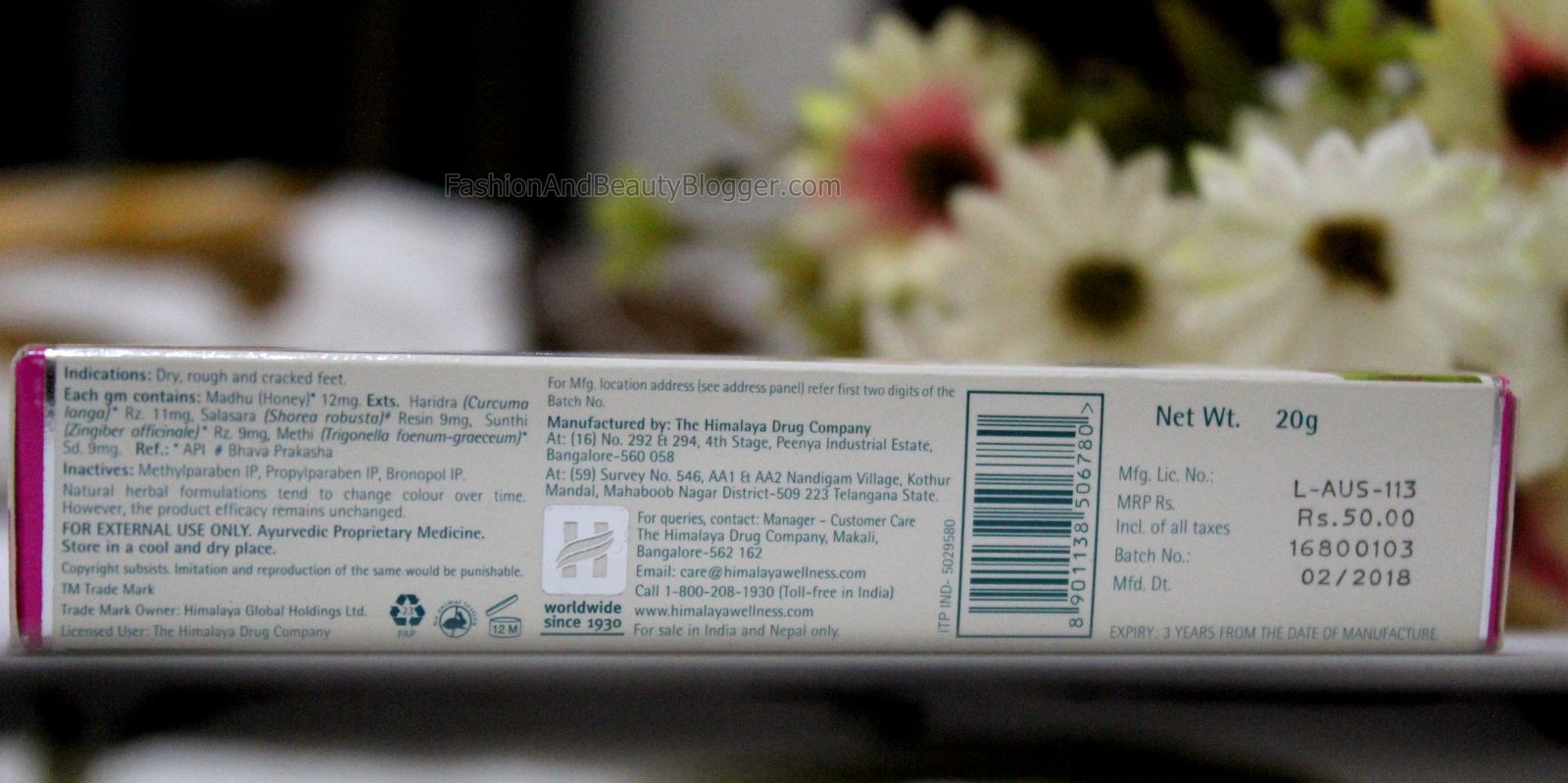 The cream to has a great texture to it, and a great plus point is that it has a great fragrance too.
Usually, foot creams don't really smell good, but when I applied it for the first time, it had a flowery smell, which was not at all overpowering.
What's great is that the packaging makes it totally travel-friendly, I happily tucked it into my travel kit. Add in the budget-friendly price and it is a perfect solution for your cracked feet.  For the kind of nourishment and hydration it gives, the price is dirt cheap.
Rs. 50 for 20 gram of product.
Read more or order one for yourself  – http://www.himalayastore.com/wellness/general/footcare-cream.htm
My special tip –
It works best if you dip your feet in lukewarm water for a while, towel dry and then apply the cream.
It's the best repair formula for cracked heels and if you're planning to buy a foot cream, then I would totally recommend this one.  Enriched with the goodness of honey, fenugreek seeds as well as turmeric, Himalayan foot care cream leaves your feet feeling soft in just a week.
Also Read –