Himalaya PureHands Hand Sanitizer has become the talk of the town due to its amazing fragrance and exceptional gems killing properties. Because of the 99.9% of gems killing properties these are the first choice of every individual who believes in health and hygiene.
The great part about these sanitizers are that they come in really pretty and transparent bottles of plastic, and to indicate the variants, they have even added different colors to it.
The pretty looking hand sanitizer bottles not only keeps your hands gems free & soft , but these bottles are really easy to carry around too.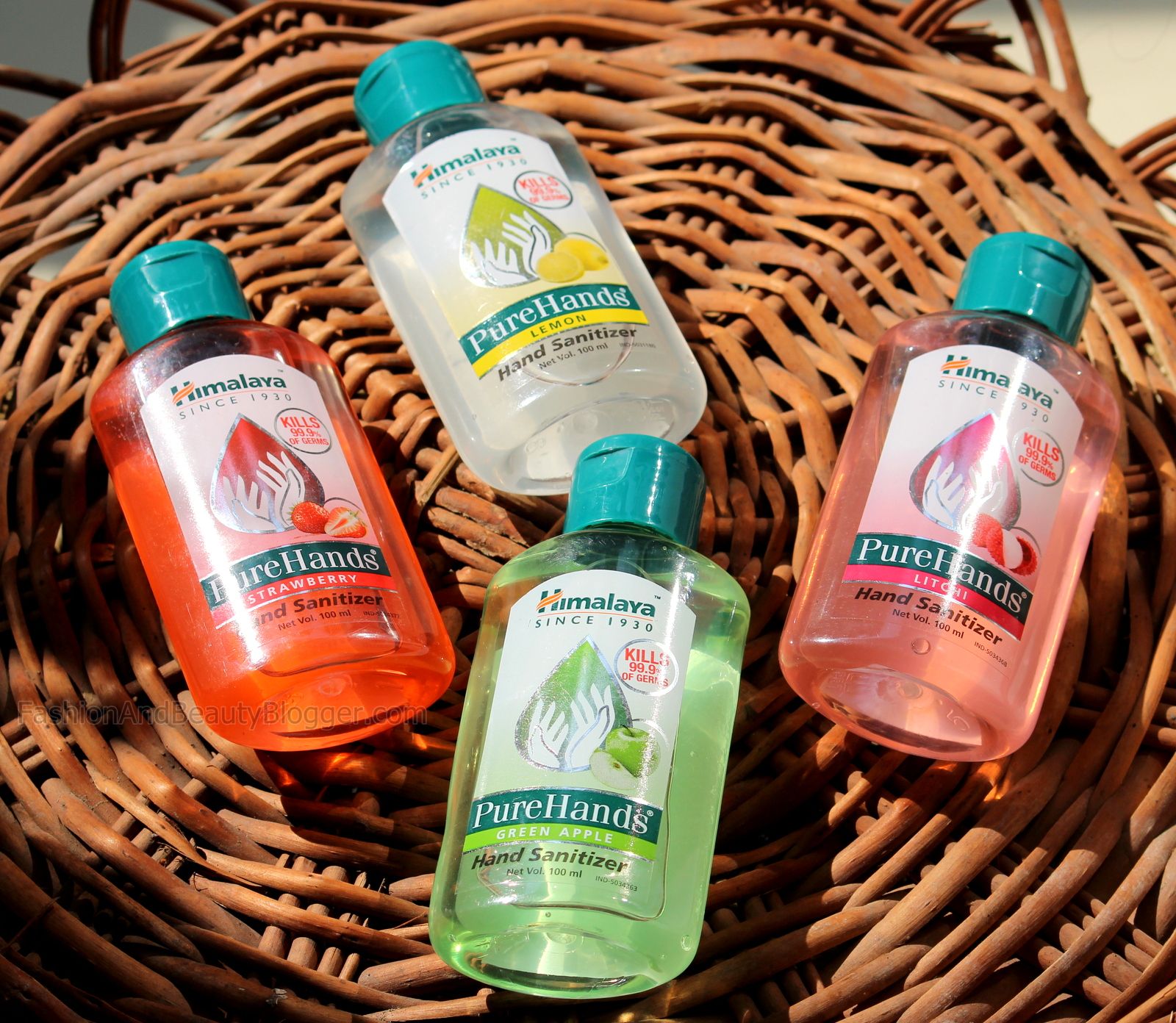 Consistency
When we talk about the consistency, it is amazingly non sticky gel that spreads easily on your hands when you rub them together. No matter what the smell might be, this cleanses it off very easily. This thick gel like sanitizer does not dry your hands at all, and trust me, it gives your hand a much better texture and smoothness.
Other Variants available in Himalaya Purehands Hand Sanitizer:
1. Himalaya Purehands Hand Sanitizer – Green Apple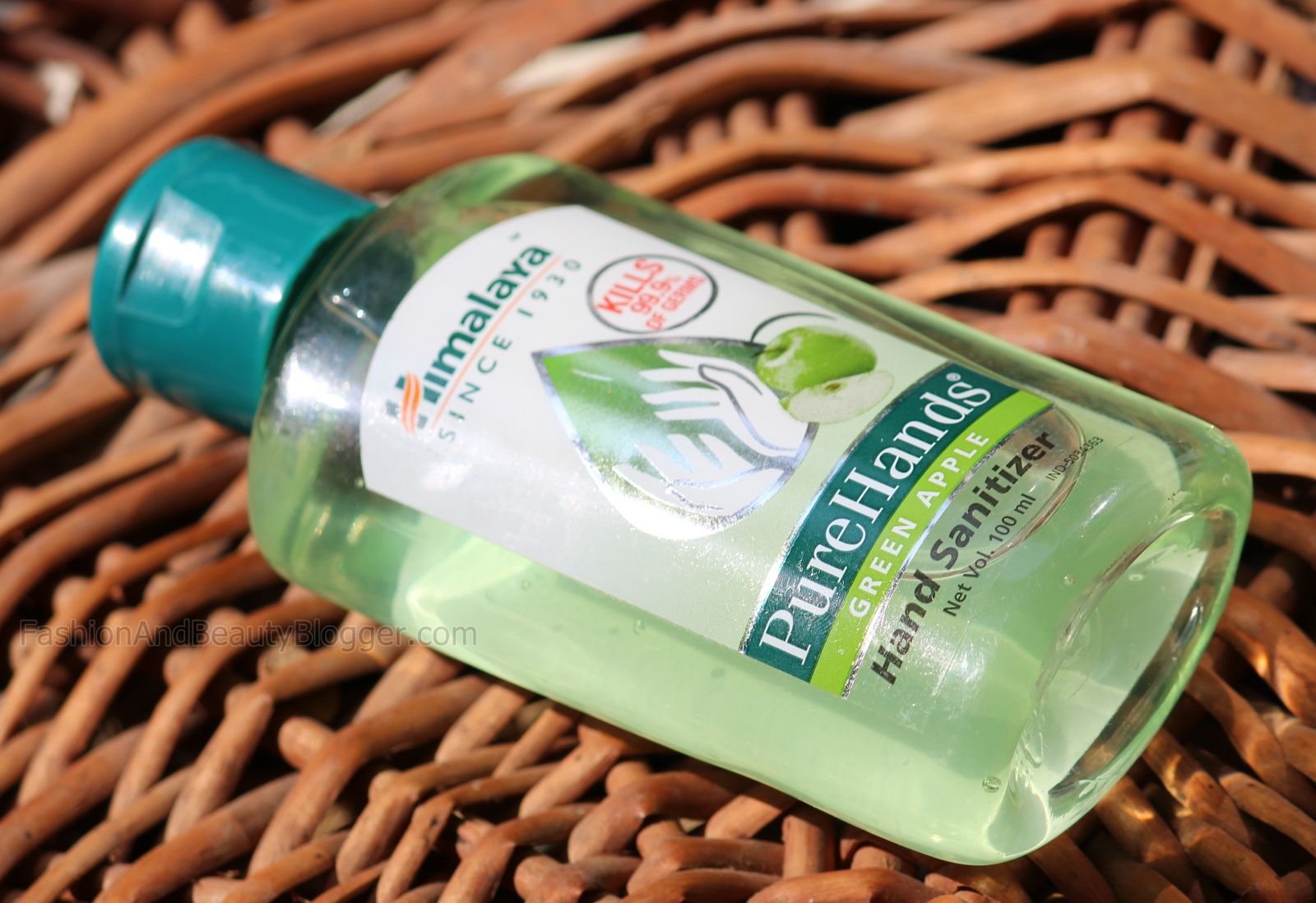 I've tried this one, and I would rate it as a 4 out of 5. It does have a slight synthetic taste, but for people who love green apples, this one is a must buy for you guys. This one is mostly preferred choice after lemon variant.
2. Himalaya PureHands Hand Sanitizer – Strawberry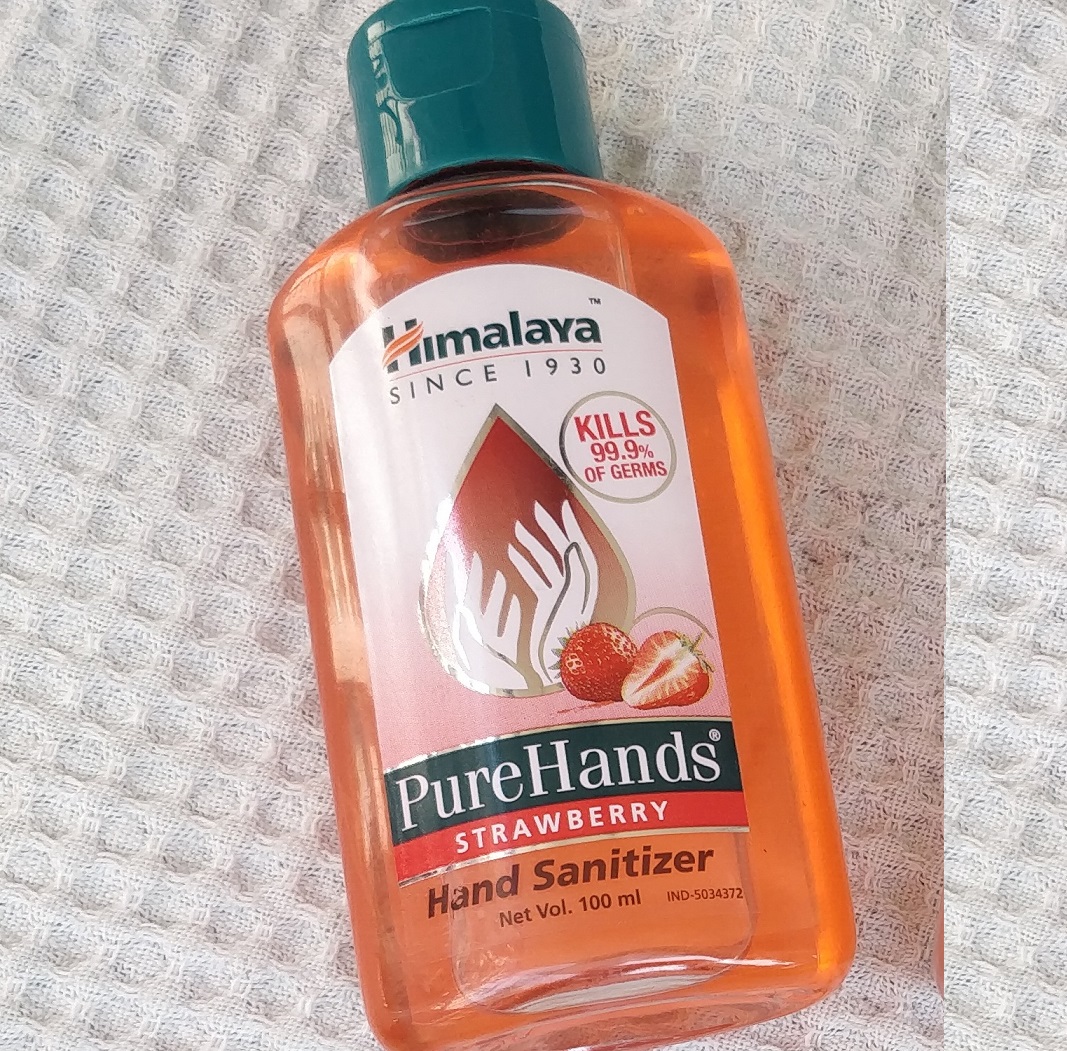 This amazing variant smells of fresh strawberries and lights up the whole aroma with its brilliant and strong smell. It's pink in color and smells like fresh strawberries.
3. Himalaya PureHands Hand Sanitizer – Litchi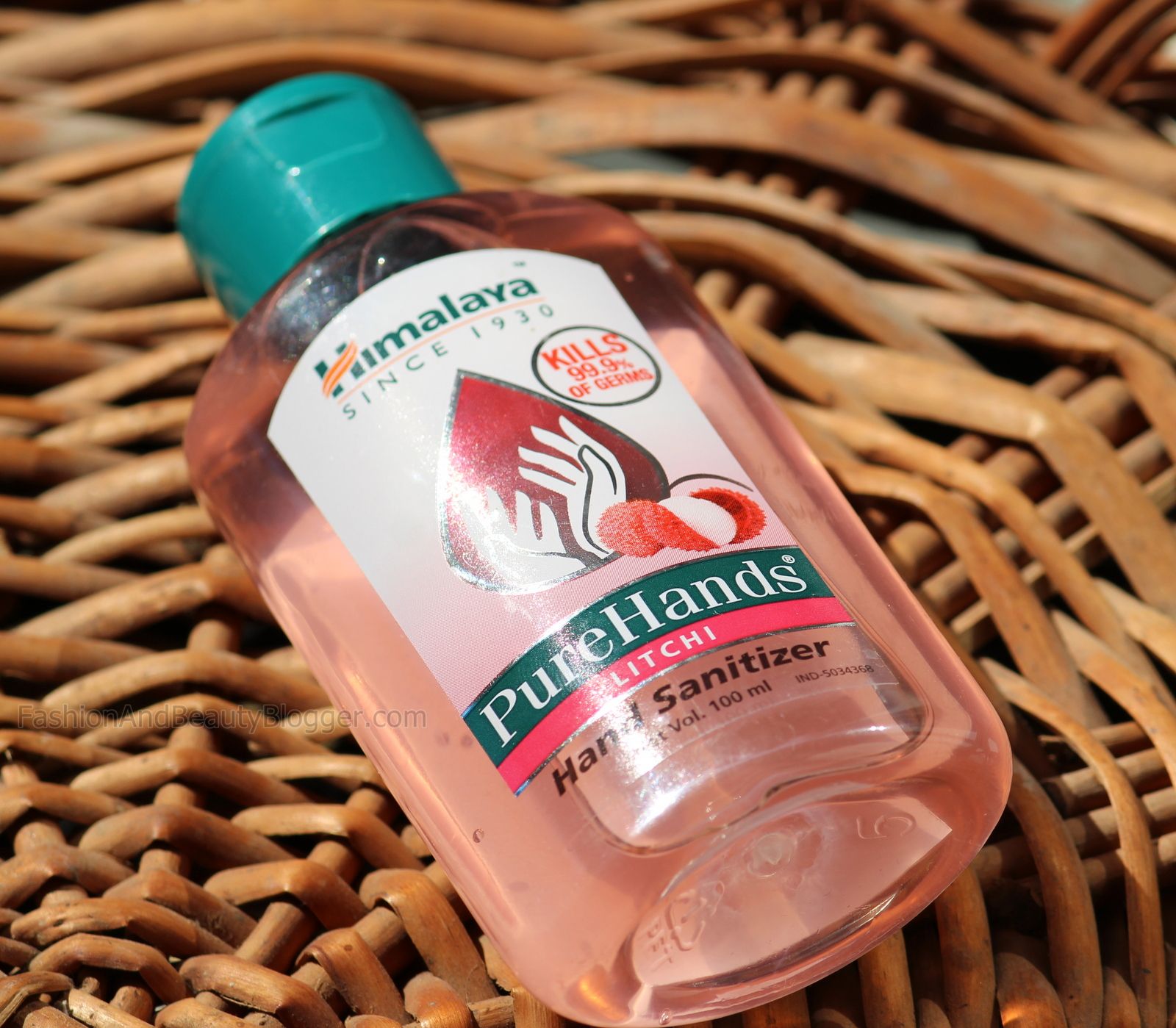 Litchi is a flavor which not all brands come up with, I tried out this one and surprisingly it went really well. It has a juicy and a sweet mild smell, and has no artificial flavoring.
4. Himalaya PureHands Hand Sanitizer – Orange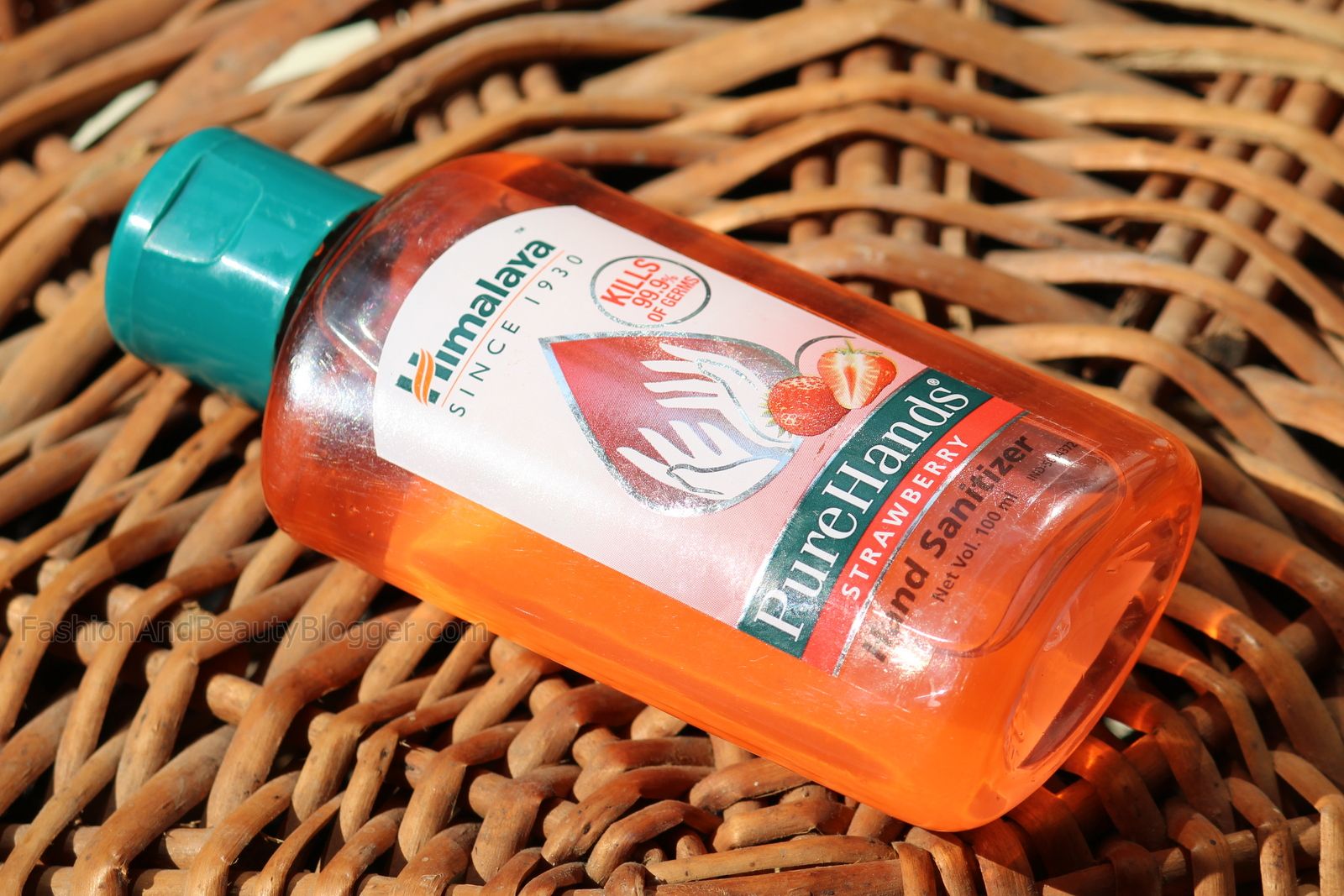 This one has a tangy as well as a juicy flavor to it, and the zing that it gives out is really powerful. This tangy smell goes down very well among lots of people and so this one is dedicated to them
Now that we've spoken about the consistency as well as the variants, let us talk about all the pros that the Himalaya PurHands Hand Sanitizer offers.
Firstly, it has a great packing and you can easily use it for travel.
The texture is non-sticky and pretty cool.
This dries off really quickly, and only a bit of it is needed.
It has a great fragrance and comes in a variety of flavors.
Most Improtantly – Orange, Strawberry and Litchi variants are a lot popular among kids.
Price:
The price is also very affordable, and you would easily be able to find the 100ml bottles for INR 80-90. Of course, these prices range depending on the variant.
My Recommendation:
This powerful sanitizer, infused with the goodness of herbs, smells like nature on the hands. I love how affordable it is, also leaves my hands so refreshing and with mild lovely smell for long hours. My personal favourite variants are – Lemon and Green Apple.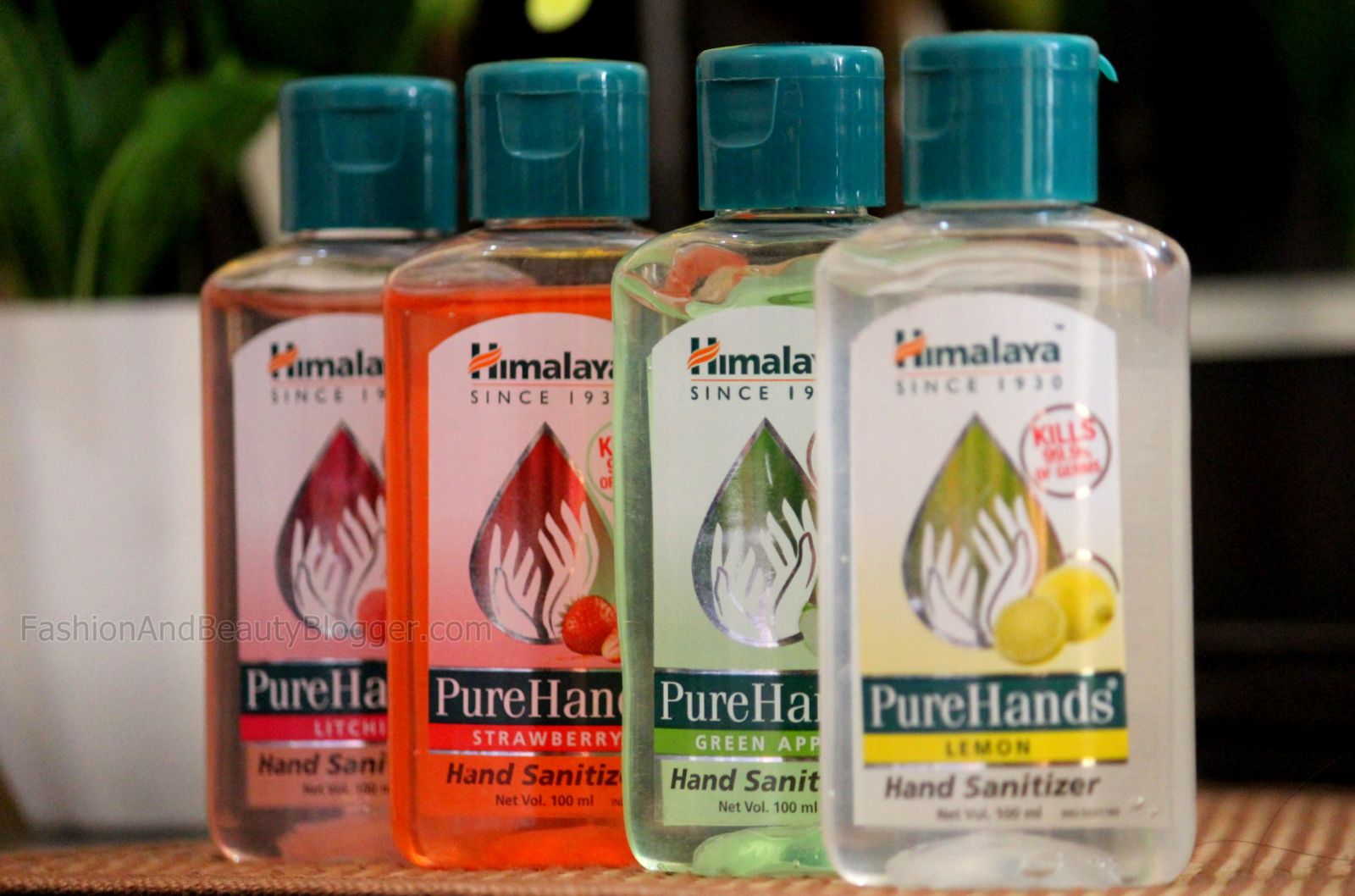 Conclusion
The Himalaya PureHands hand sanitizer is a great purchase and if you are one of those people who are too lazy to wash their hands before every meal or you travel a lot then this one is perfect for you.
It removes all oils, alcohol smell and any food smell too, so you could use it at any given time. Definitely a must buy to keep you and your loved ones healthy.
Also Read –