If you have not used the Bella Voste Lip Crayon, then trust us you are missing out on a lot. These amazing sticks have great shades that look amazing on the Indian Skin type. The best time to use it is usually when you want your lipstick to not to smudge or fade soon. 
I prefer this one specially for weddings, events as well as festivals. It makes you look bold, and gives you velvety matte or a satin finish to the lips.  And best part is because this one is lip crayon, even the beginners can applly this easily.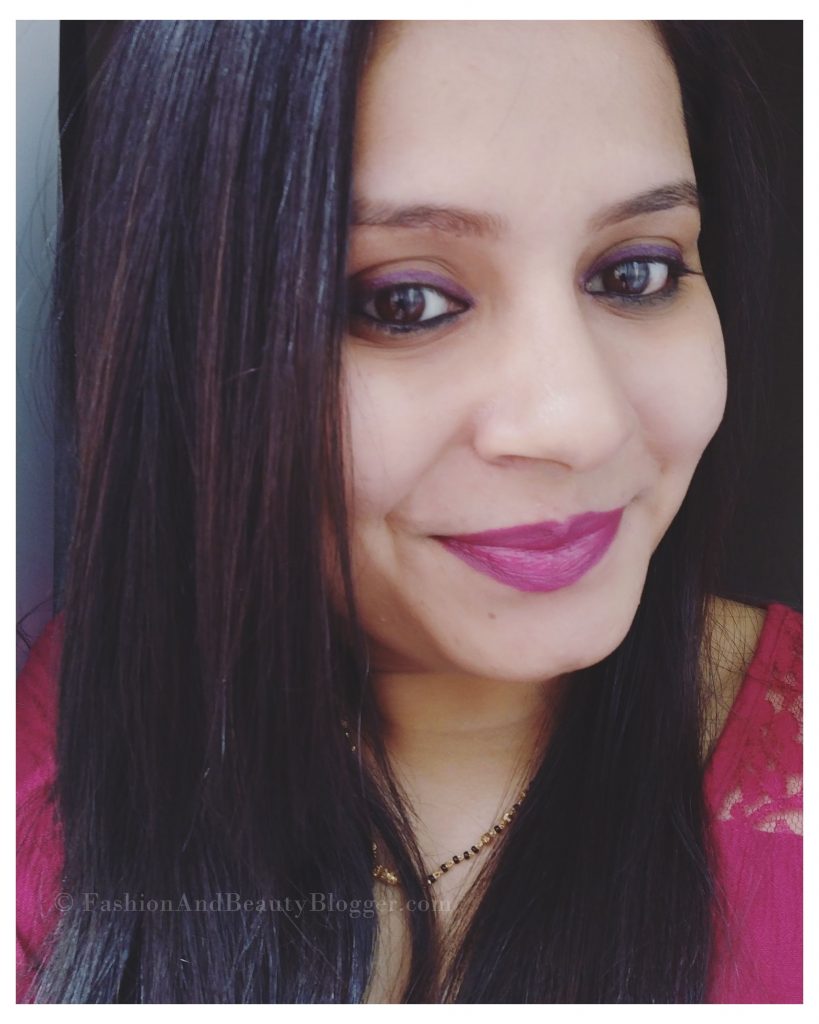 Product Claims:
BELLA VOSTE ULTI-MATTE CHUBBY STICK is a three-in-one lip tint that offers the pigmented performance of a lipstick and the creamy moisture of a gloss and a rich balm. Infused with skinvigorating? additives like vitamins C and E, this nourishing formula moisturizes and smooths lips while it delivers natural-looking color for a soft, matte finish. Just twist up its automatic pencil tip and glide it onto the lips to get the ultimate MATTE lip look.
What does it offer?
This great lip crayon claims to be a three in one lip tint, and not only that but it also offers pigmentation of a lipstick. It has great hydration and provides moisturization as well as the creaminess which a lip gloss offers. It provides you great nourishment, making your lips smooth as well as soft. It does not have any preservatives as well as oil.
Bella Voste Ulti-Matte Chubby Stick provides a rich balm look. And the best part is that it offers the pigmented performance of a lipstick and is infused with invigorating additives like vitamins C and E. You would get the ultimate matte look when you use this.
 Features:
It has a creamy and a silky texture
The finish is matte
It has been dermatalogically tested
Rich color and long lasting application
 

Packaging & Price



The packaging comes in the form of a chubby stick with a twist up mechanism. The great part about it is that it is color coded. And the cap is silver colored which does not even come off easily. The whole packaging comes off as really attractive, plus easy to take while travelling. This colorful looking packet makes every consumer want to buy it right off the shelf!
Retail price for this one is ₹ 499.00 and you can get this one from their official website, Nykaa, Purplle, Flipkart, Amazon and from many other makeup buying websites.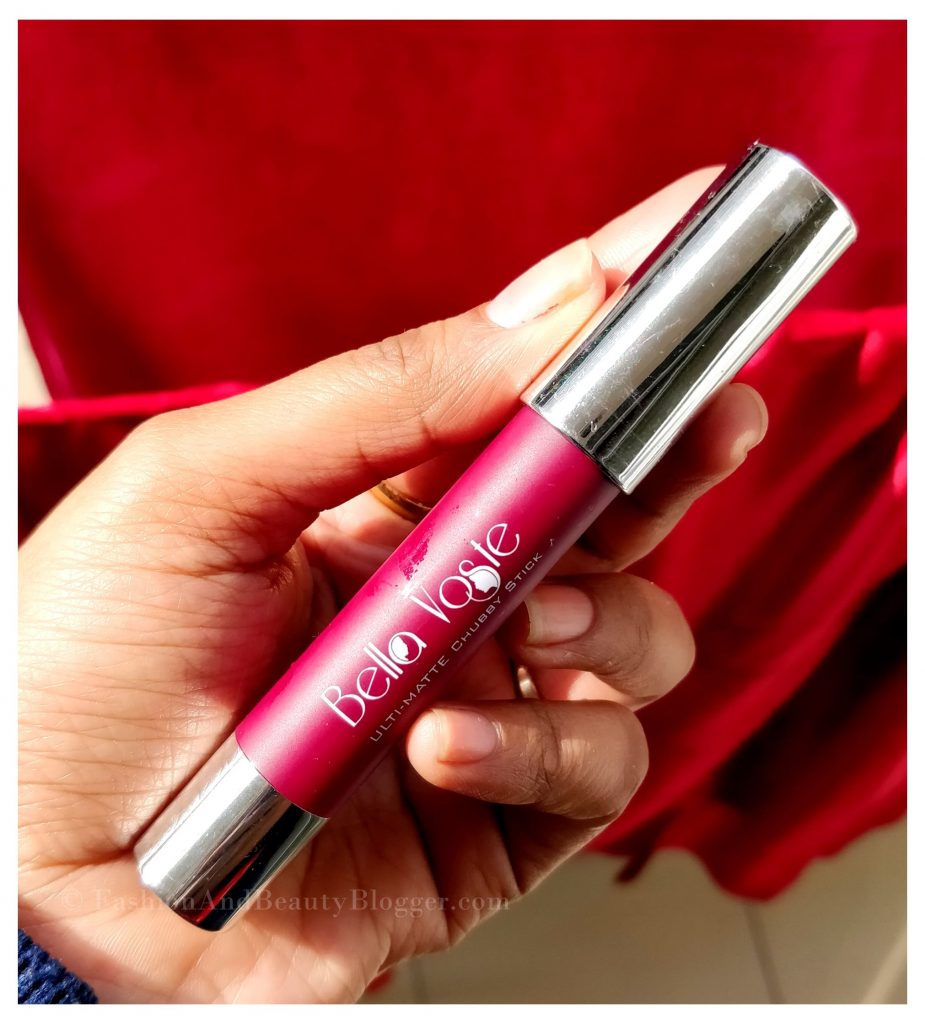 Here are some of the positives about this brand. As mentioned above, it has an extraordinary packaging, plus its gorgeous shades make you go weak in the knees. Apart from that the formula is really creamy which makes it good while applying.
You just brush one stroke on your lips and you would have a long lasting color which stays for good number of hours. The pigmentation is really beautiful, as well as hydrating. This great lip crayon gives you a perfectly desired look, with its semi matte finish.
Also, it is really comfortable to wear, and goes with almost any type of outfit. If you are really thinking of investing on a good lip color, then this works wonders because it is free of any kind of preservatives, and makes you look amazing!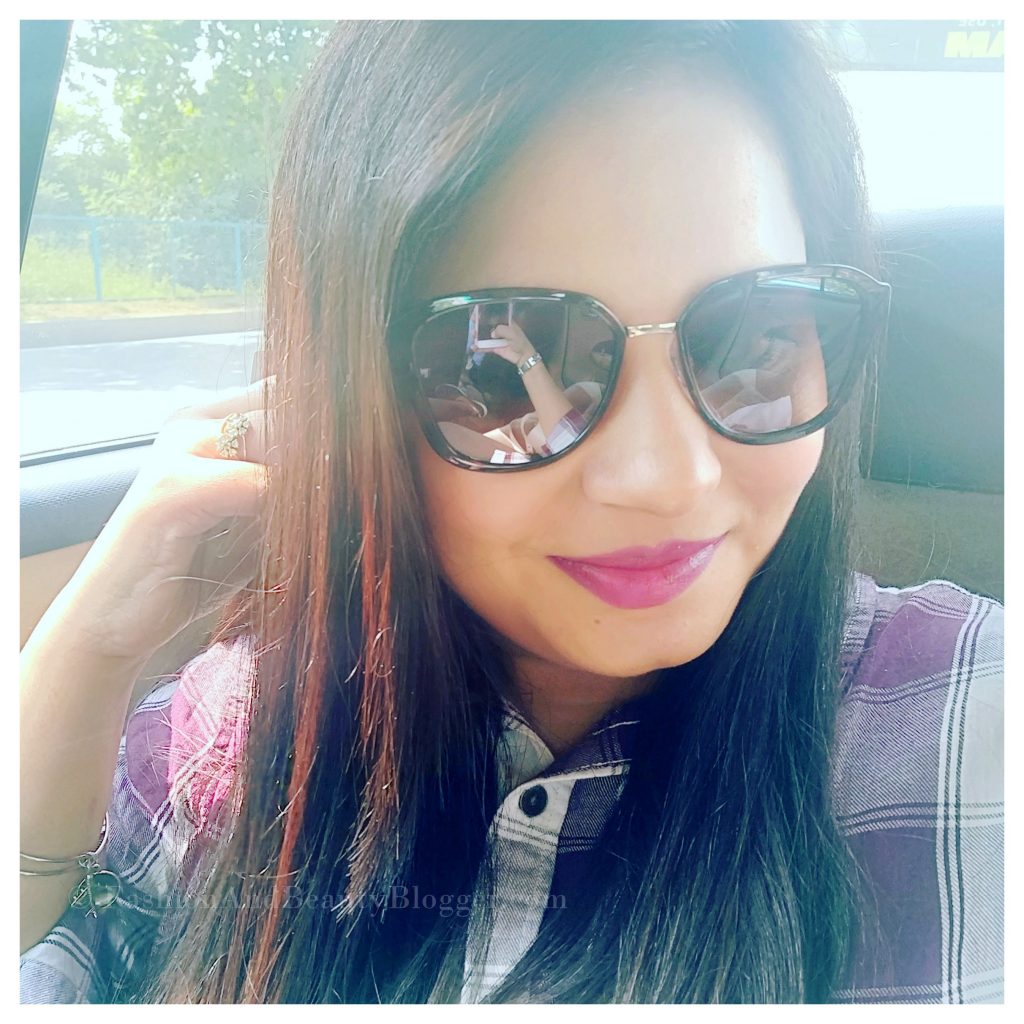 My Experience:
My experience with this great lip crayon is that it felt really comfortable on the lips, and glided easily too. It has a great hydrating formula due to which the lips do not feel any kind of dryness. The pigmentation is great too but you do need to put two swipes to get it right. Apart from that, it is really long lasting and not only does it survive talking, but drinking as well. 
Cons:
This lip crayon is not transfer proof.
The brand doesn't offer a huge variety of shades in lip crayons.
MRP price of this product is bit high, in the same range there are many other good options too.
Also Read –