Nykaa is a which has come up really well in the past year or so. You all love the bold colors as it sure makes you stand out, but you would all agree with me that nudes are for life.
The Nykaa Nude collection has about 8 really extraordinary shades, and every girl would love to have them all in her collection. Trust us, these are love at first sight for every girl out there. These brilliant shades are craft fully created for every type of skin shade, and you would easily be able to search for the perfect complexion complementing color here.  
It's a perfect matte lipstick, and the creamy texture of this lipstick gives you great texture and makes your lips totally pout worthy! Try it and you would feel the stick effortlessly gliding over your lips. The texture is so smooth, and Nykaa gives you a one stroke application too. Plus its pigment rich formula makes your lips plush and pouty!
 A secret that you must know is that this high pigment formula is infused with Vitamin E for this amazing finish! This helps it be much more not chalky than its competitors. And this company has made these great lipsticks which last the entire day. Plus, they are super affordable, so everything is truly great about Nykaa.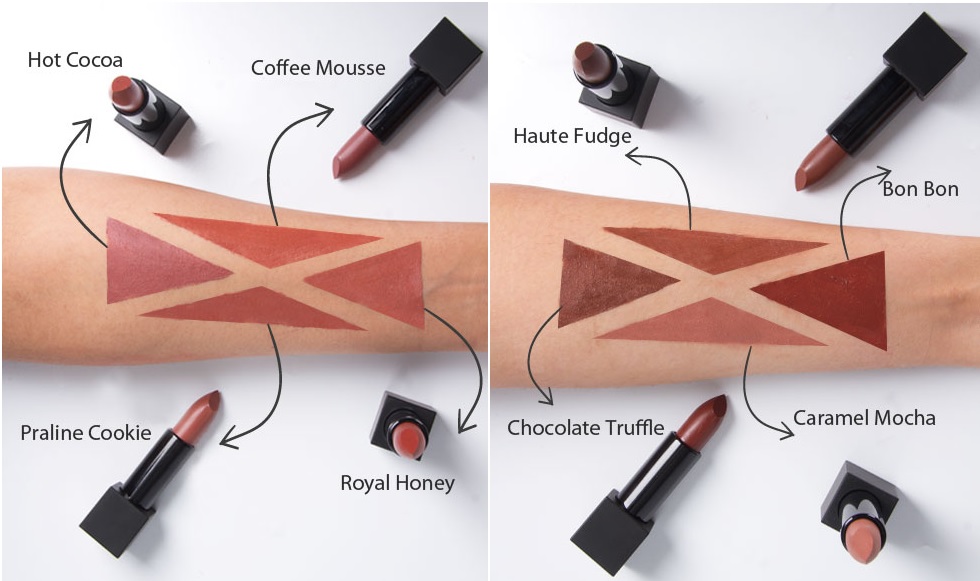 Let's talk about all the nude shades they have: 
Hot Cocoa
This is an amazing color, with a pinkish touch to it. If you are slightly on the fairer side, then this might totally work for you. If you want to look your natural self, this would be a good choice.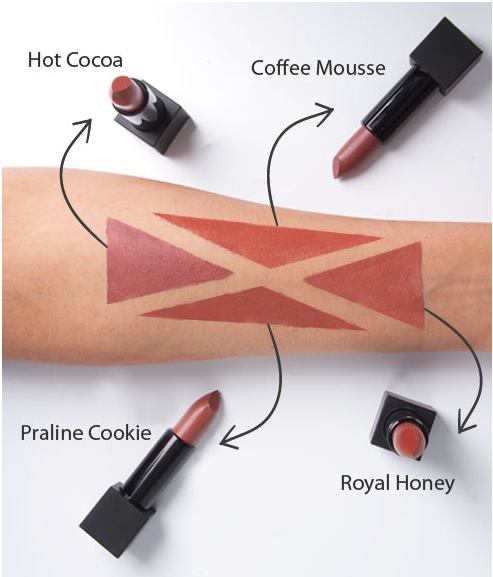 Royal Honey
If you are looking for a shade to wear it to office daily, then this great neutral shade would be great. This would give you a cushiony feel just like honey on the lips. 
Coffee Mousse
This nude shade is slightly light brownish, and would make for a great fashionable look. For dusky and wheatish skin tones, this would be the best.  
Praline Coke

If you prefer a bolder hue opt for Praline Cookie, which makes you look really vibrant and warm. If you want to look dark and mysterious, then this would make your look.  
Take a look at these shades: 
Caramel Mocha
This would be great in case you are running late, so just swipe this across your lips, and you would get that peachy glow for the day.  
Haute Fudge
This chocolaty flavor gives your lips the right kind of delicious look, and it is perfect to wear to a night time party for the summers.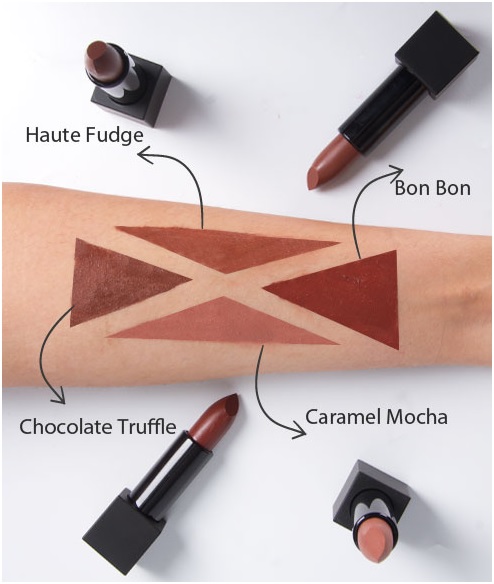 Bon Bon
This is even better and has a deep brown shade, which would give a lasting impression all throughout the day. This is one nude that you can go bold with.  
Chocolate Truffle
Lastly, this one is an irresistibly delicious, rich, dark brown hue. Chocolate Truffle looks stunning on dusky beauties.
Have a look at these beauties!
 Also Read –