Hello girls,
If you are following me on Instagram you might have seen that i got a lovely hamper from fuschia by vkare few days ago. The hamper had 3 face care products out of which one was the DETOX MASK WITH ACTIVATED CHARCOL which I'll be reviewing today.
PRODUCT CLAIMS
•Properties: Anti-Blemish, Anti-Inflammatory.
•Each of the variants is enriched with different natural active ingredients which impart them their unique properties.
INGREDIENTS
Rose Water, Kaolin Light, China Clay, Glycerin, Aloe Vera, Bentonite Powder, Charcoal Powder, Clove Oil, Vitamin E
PACKAGING
This detox face mask by vkare comes in a white coloured round tub with a screw cap. On top of the cap there's a label which contains the brand name and ingredients written over it.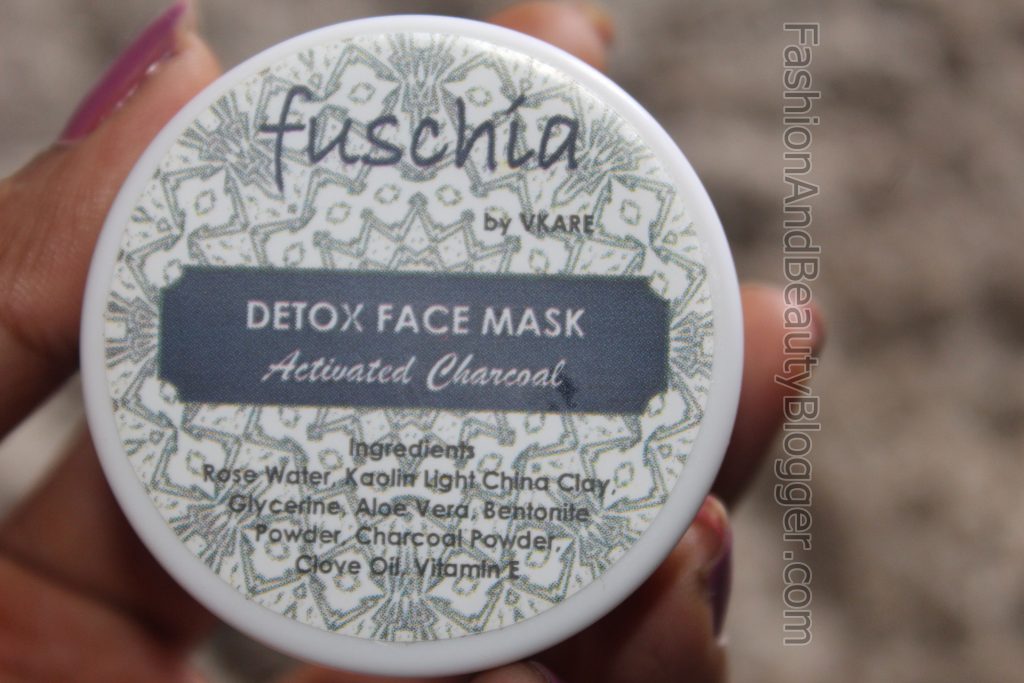 TEXTURE & FRAGRANCE
Since it is a clay based mask so, it holds a very thick texture and consistency. The colour of the mask is charcoal grey and it has a very beautiful & mild scented smell.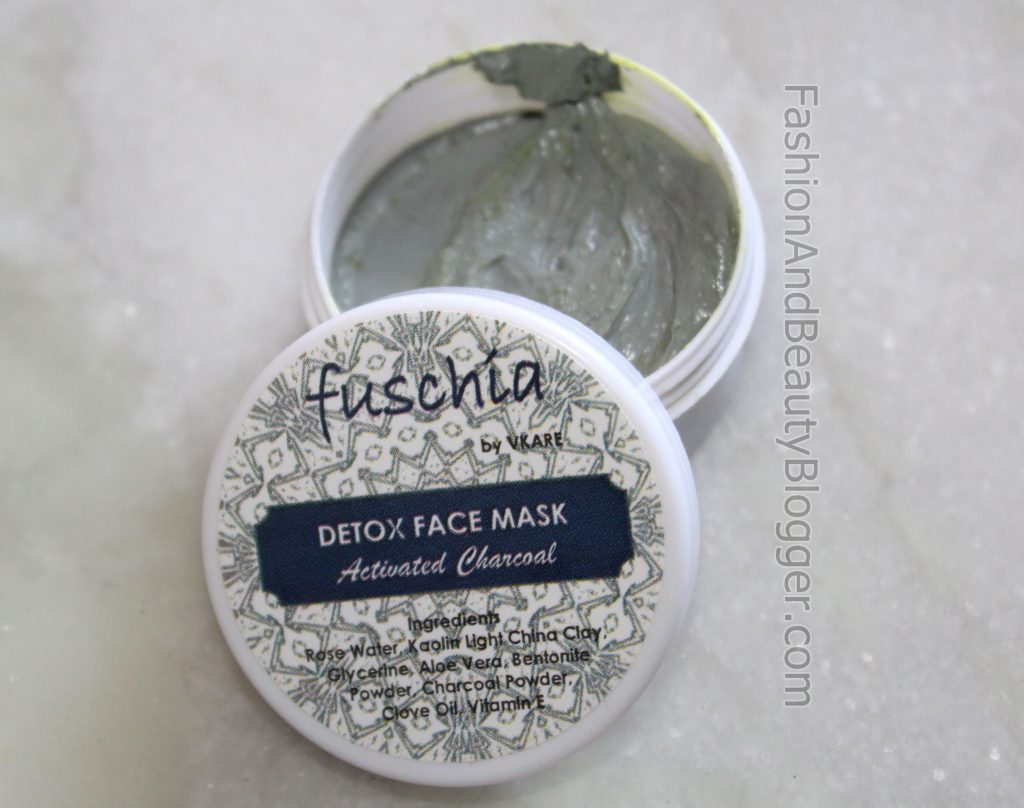 HOW TO USE
Use this mask once or twice a week Apply an even layer of this mask over your skin and relax for 15-20minutes. Once dry, rinse with plain water.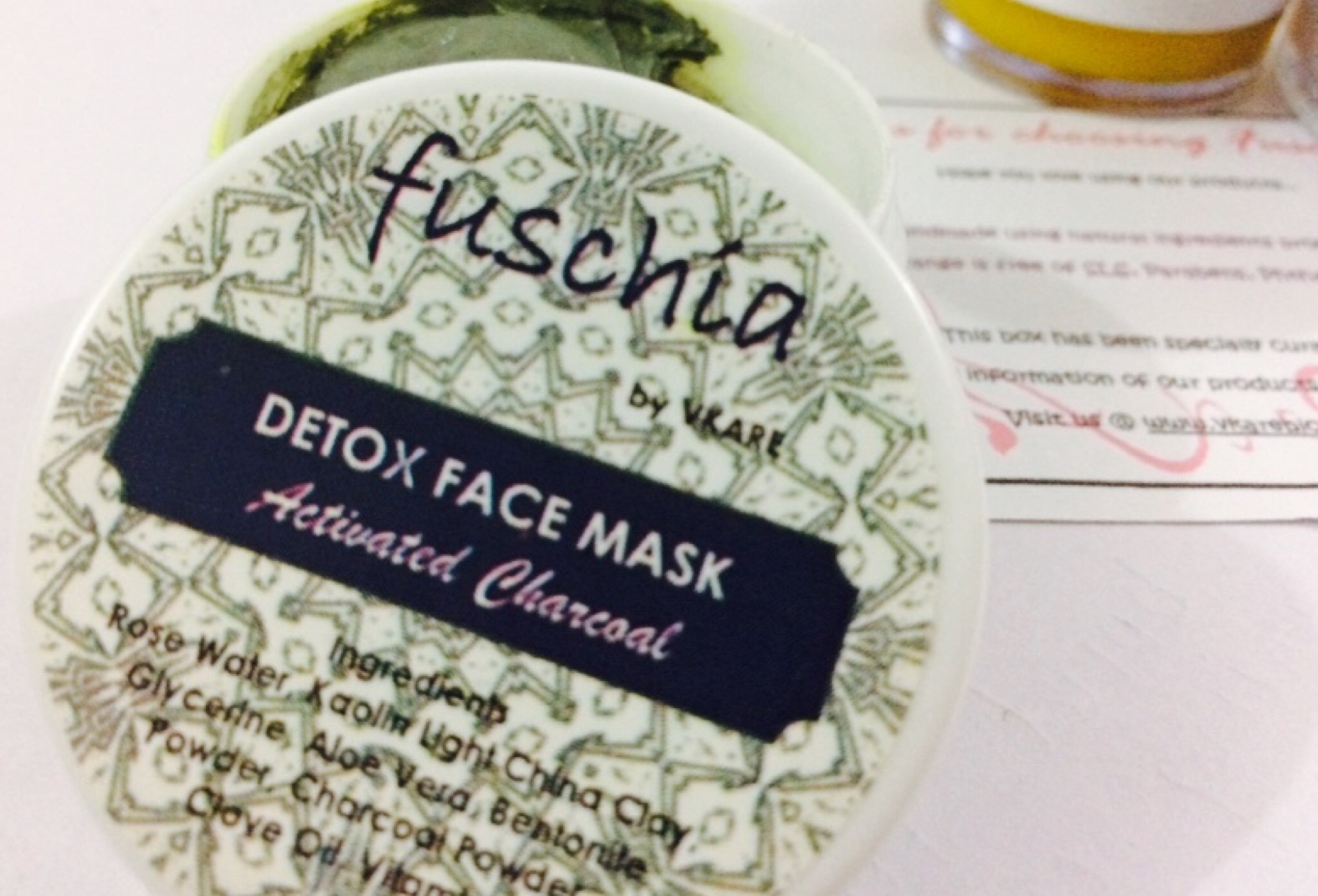 MY EXPERIENCE
I totally loved this face mask from fuschia by vkare. You just have to apply it for 10-15 minutes and when you wash it off, skin feels super soft, glowing and hydrated. The fragrance of this mask is very pleasant. The best part about this mask is that it has activated charcoal which actually works best when it comes to detoxifying.
As it has a very thick consistency spraying a little rosewater on your face before applying the mask makes the application easy. One more plus point about this mask is that it gets removed very easily as compared to other masks that I've used.  As a whole i can say that this mask is worth spending money on.
PROS
•Easy to use
•Travel friendly packaging
•Affordable price
•Paraben free
•Chemical free
•Handmade
•Does what it claims
CONS
Nil
You may also enjoy reading –