One of the most universal make up products is a Kohl stick. Fascinatingly, every person has their own preference for the same. From Pencil to Gel to Sticks, varied variety is available with their respective pros and cons.
Today we review the Bella Voste Intense Eyeliner Kajal in its varied shades.
Bella Voste Intense Eyeliner Kajal
As the name suggests this stick kajal can be applied as Eyeliner. The products cover claims that the kajal has:
"Intense and Excellent Colour Payoff/ No Transfer/ 2-in-1 benefits of an Eyeliner and Kajal/ Easy to blend shortly after application"
Most of the claims stand true on initial use of a few days. We won't call it the most intense Kajal available, but the intensity is quite good. It easily coats the eye with good colour in just one stroke; you can apply another stroke for a bolder look.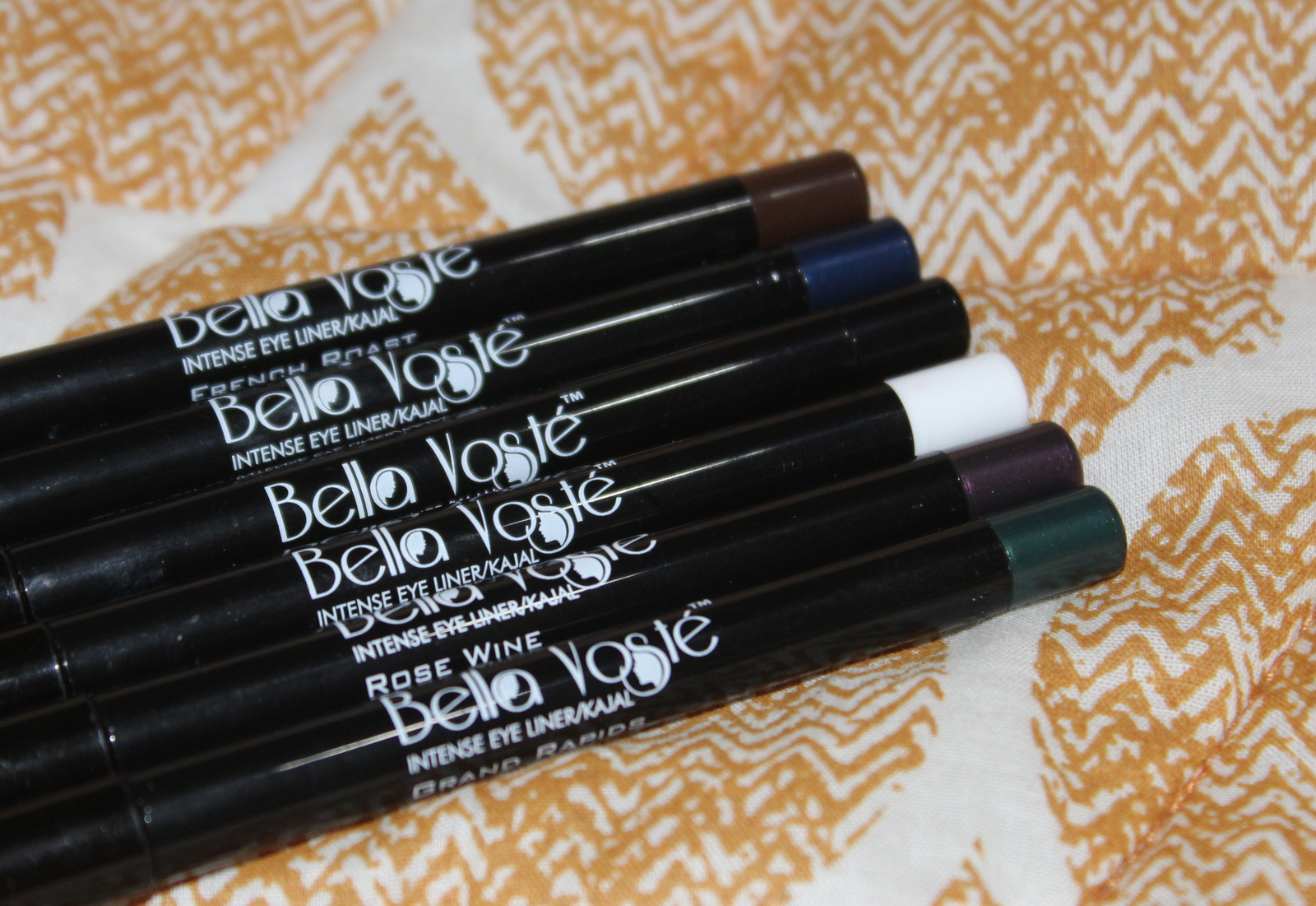 The product is indeed easy to blend upto a short while. After the Kajal sets in, the no transfer claim also stands true. It is also important to understand that due to this property, you have to be careful while applying the product. An accidental brush of finger, before it settles in would lead to smudging.
It works excellent on both above and below the eyelids. The Eyeliner and Kajal both stay steady for a long time. It does fade away after few hours but doesn't chip away like some others; which is an added benefit.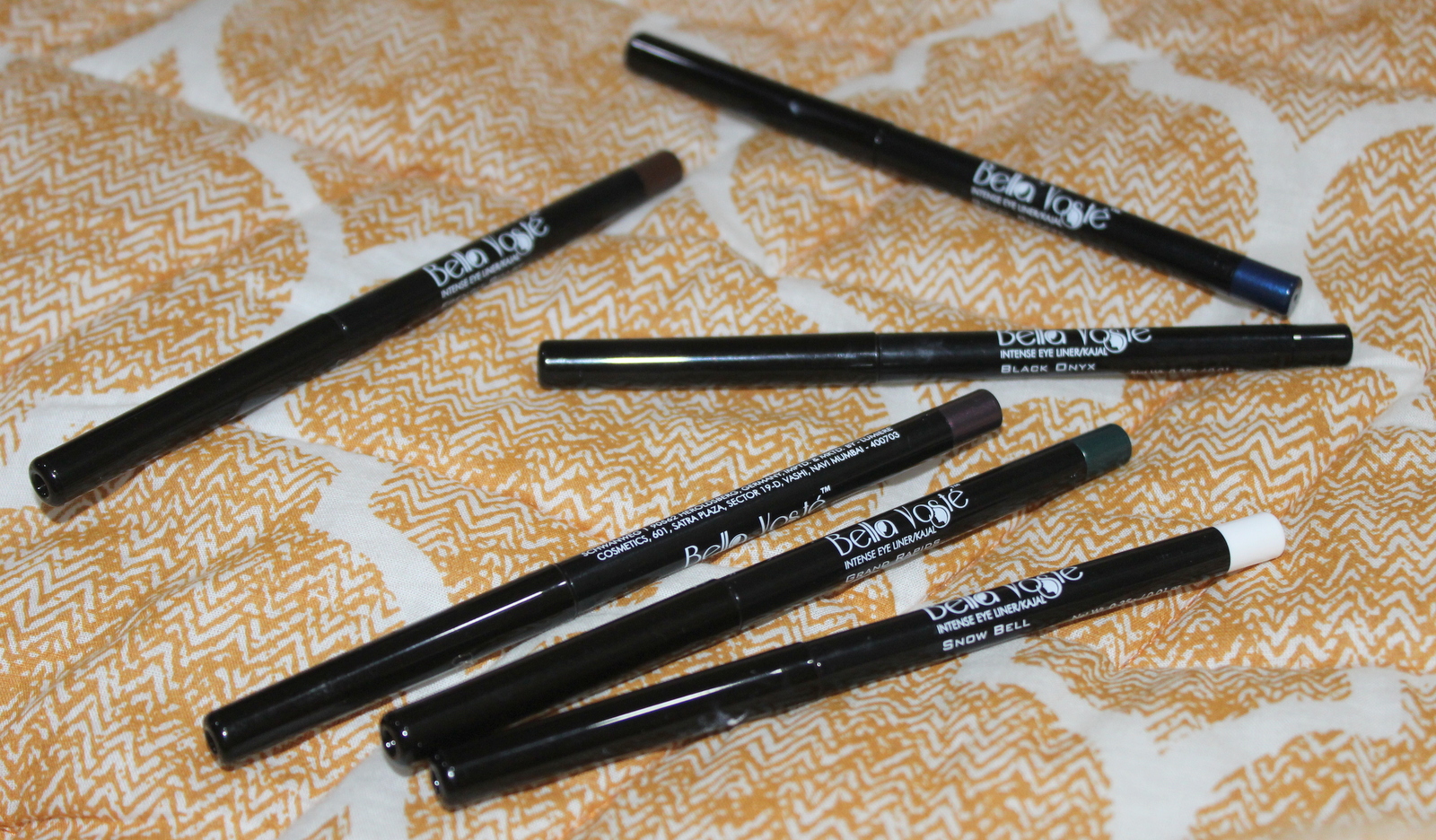 Shades
The Bella Voste Intense Eyeliner Kajal comes in six shades, mentioned below are the shades and their respective names.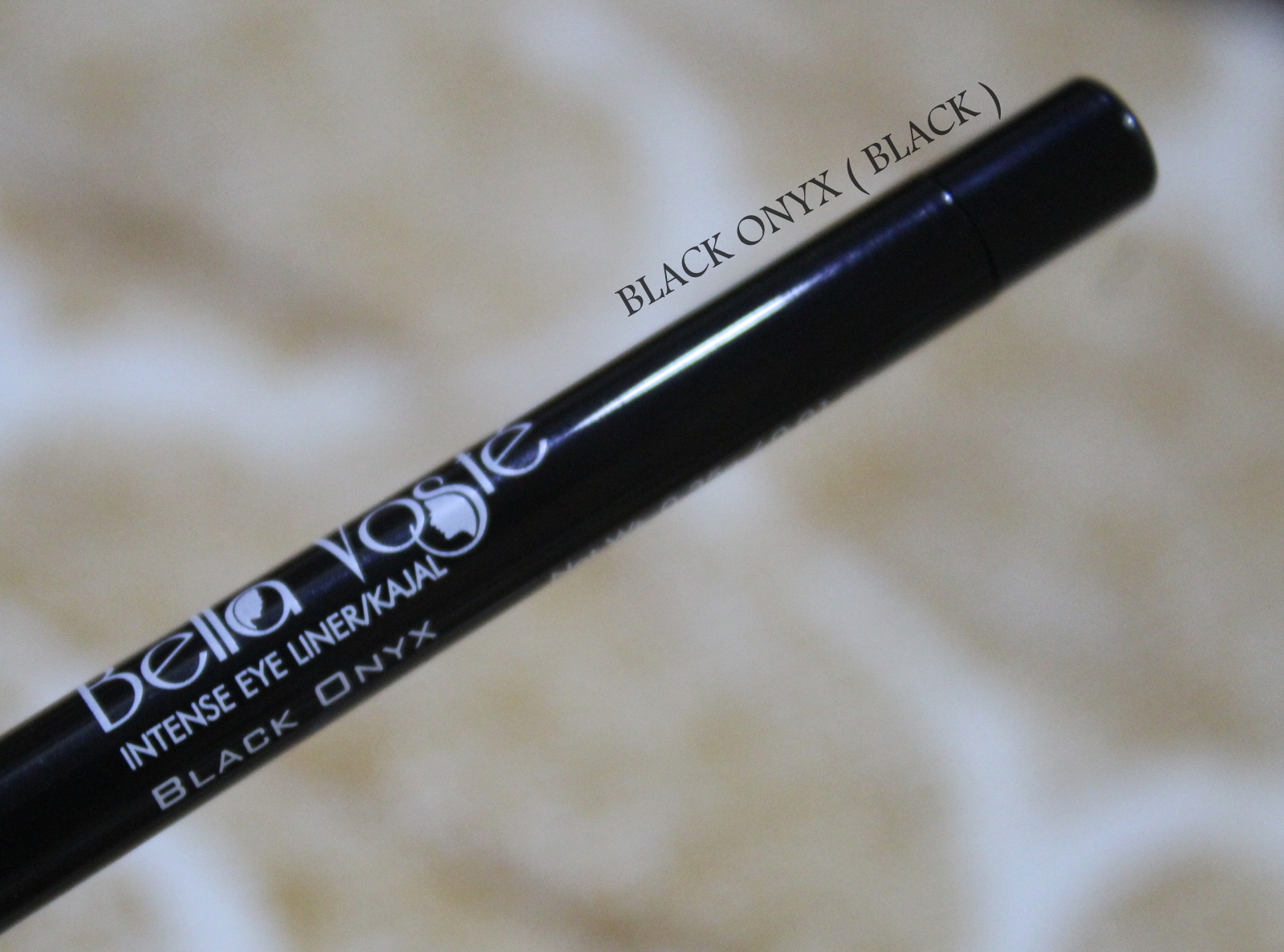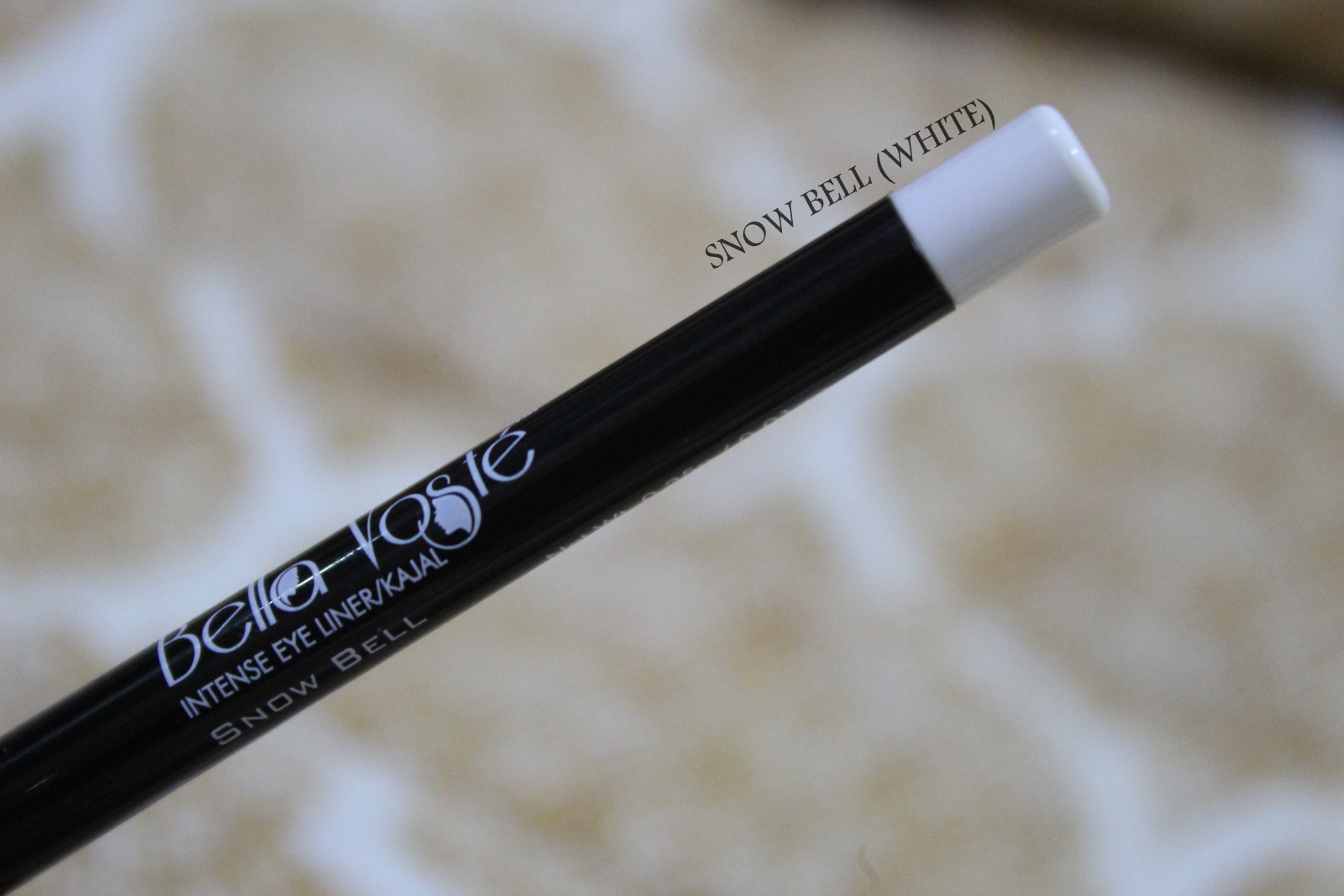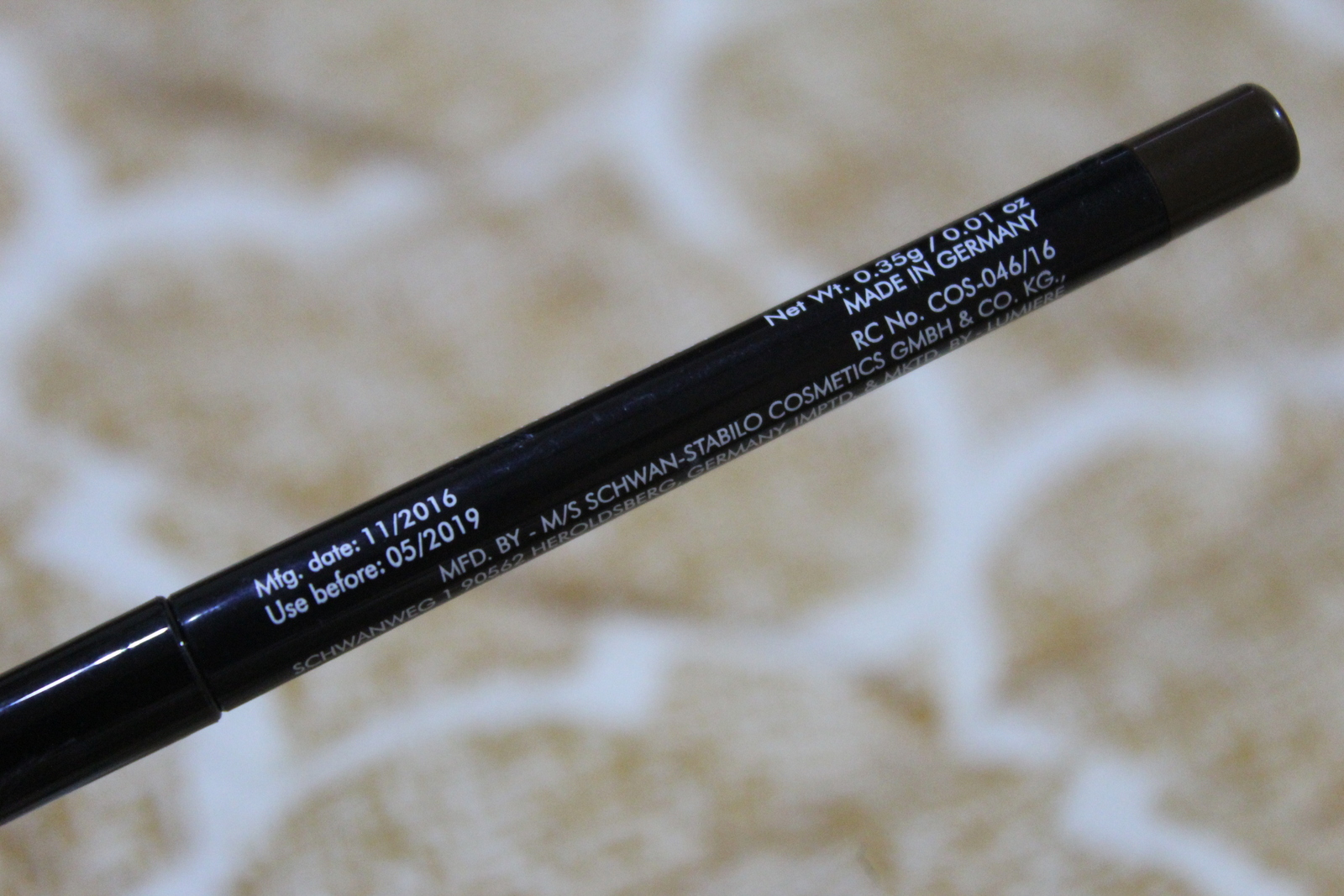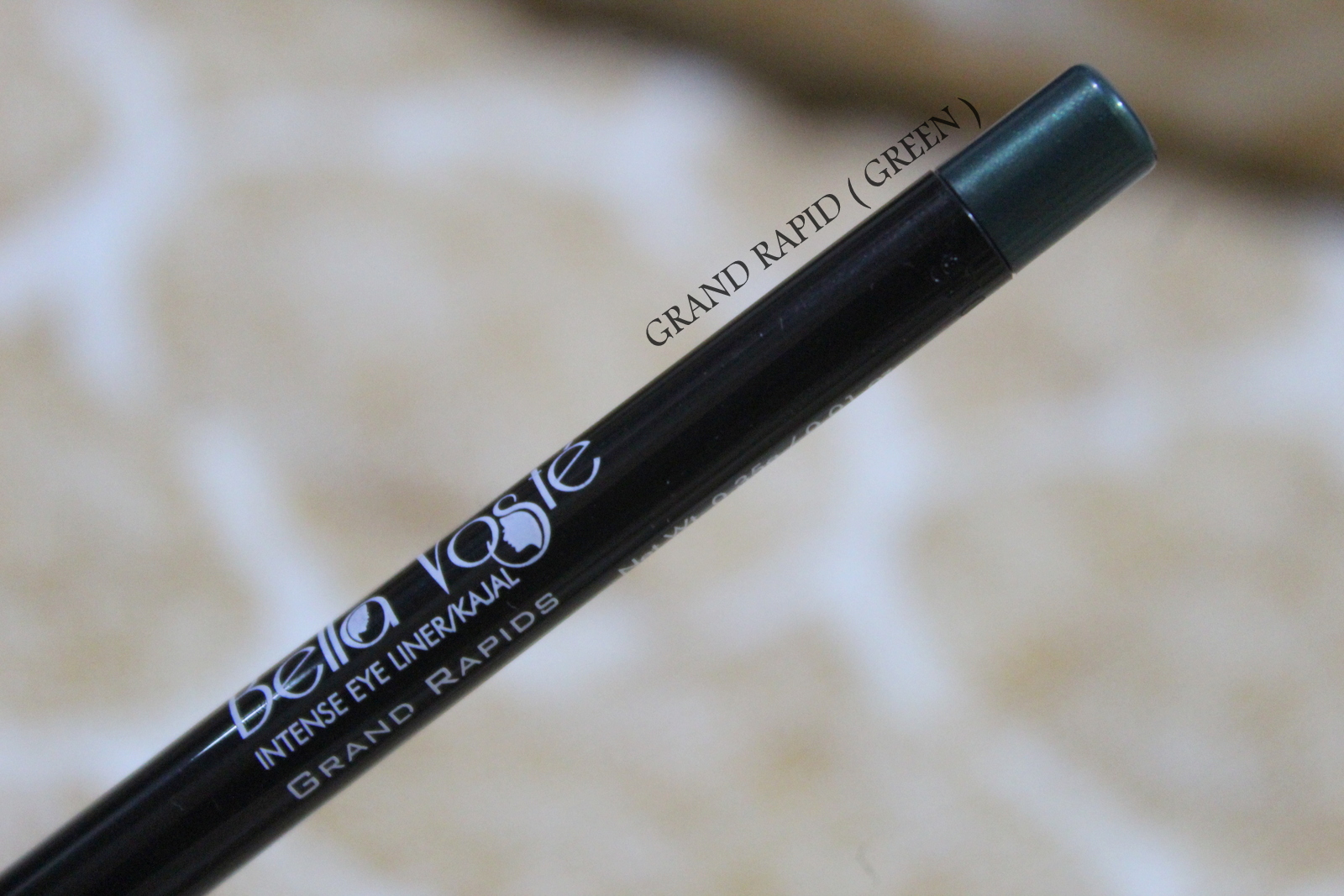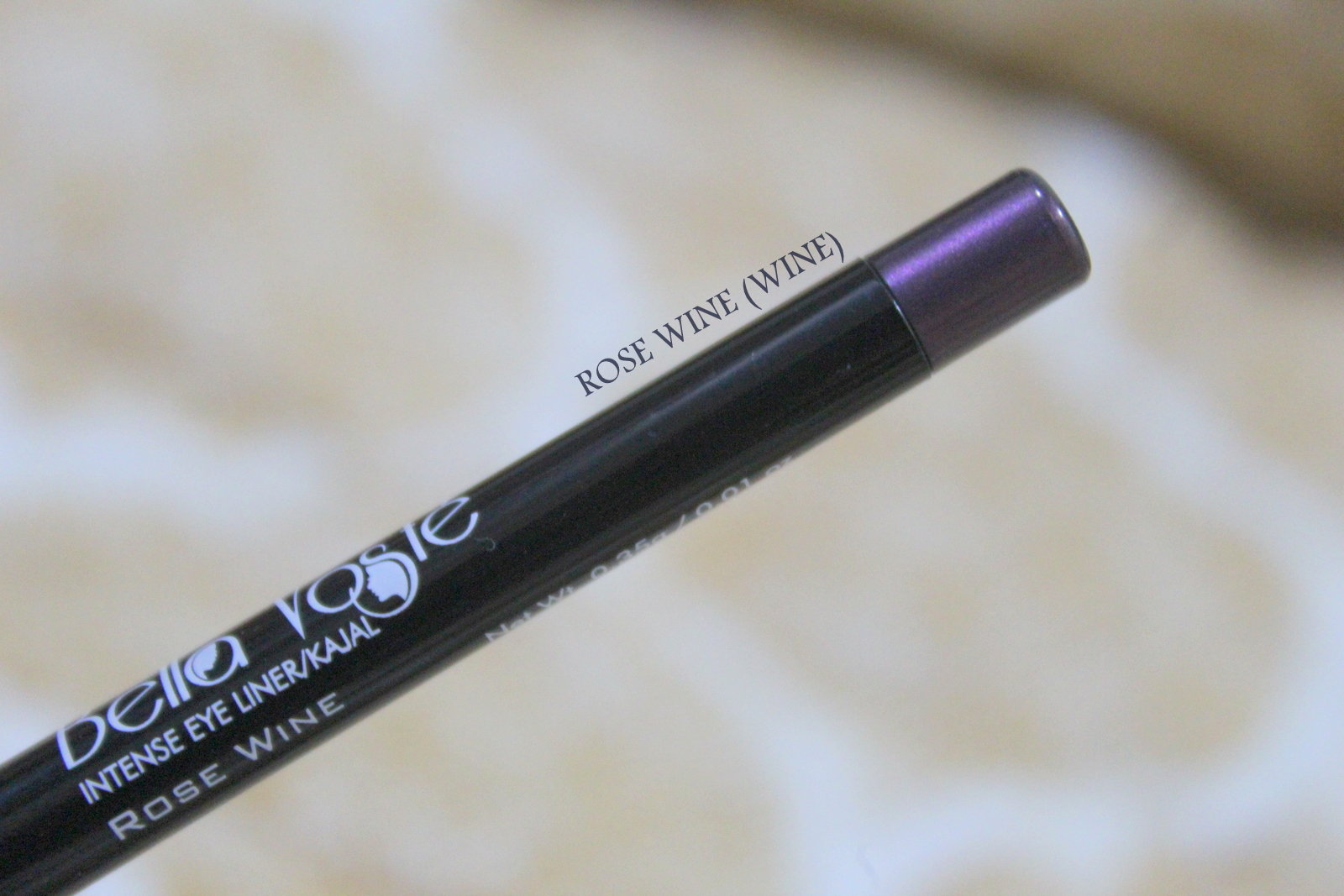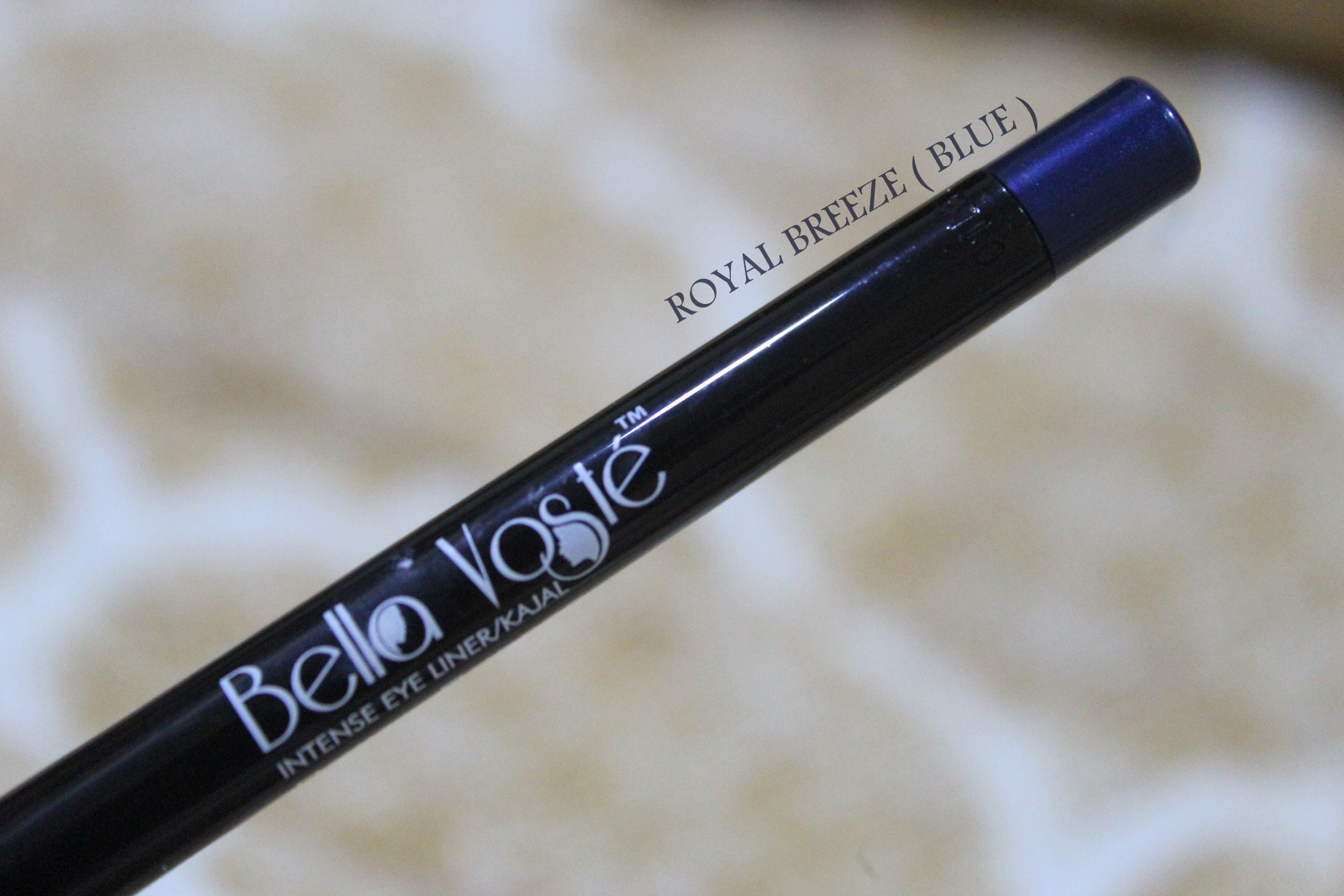 Black Onyx, Snow Bell and French Roast have a Matt effect; whereas Grand Rapid, Rose Wine and Royal Breeze have a slight shine in their shades.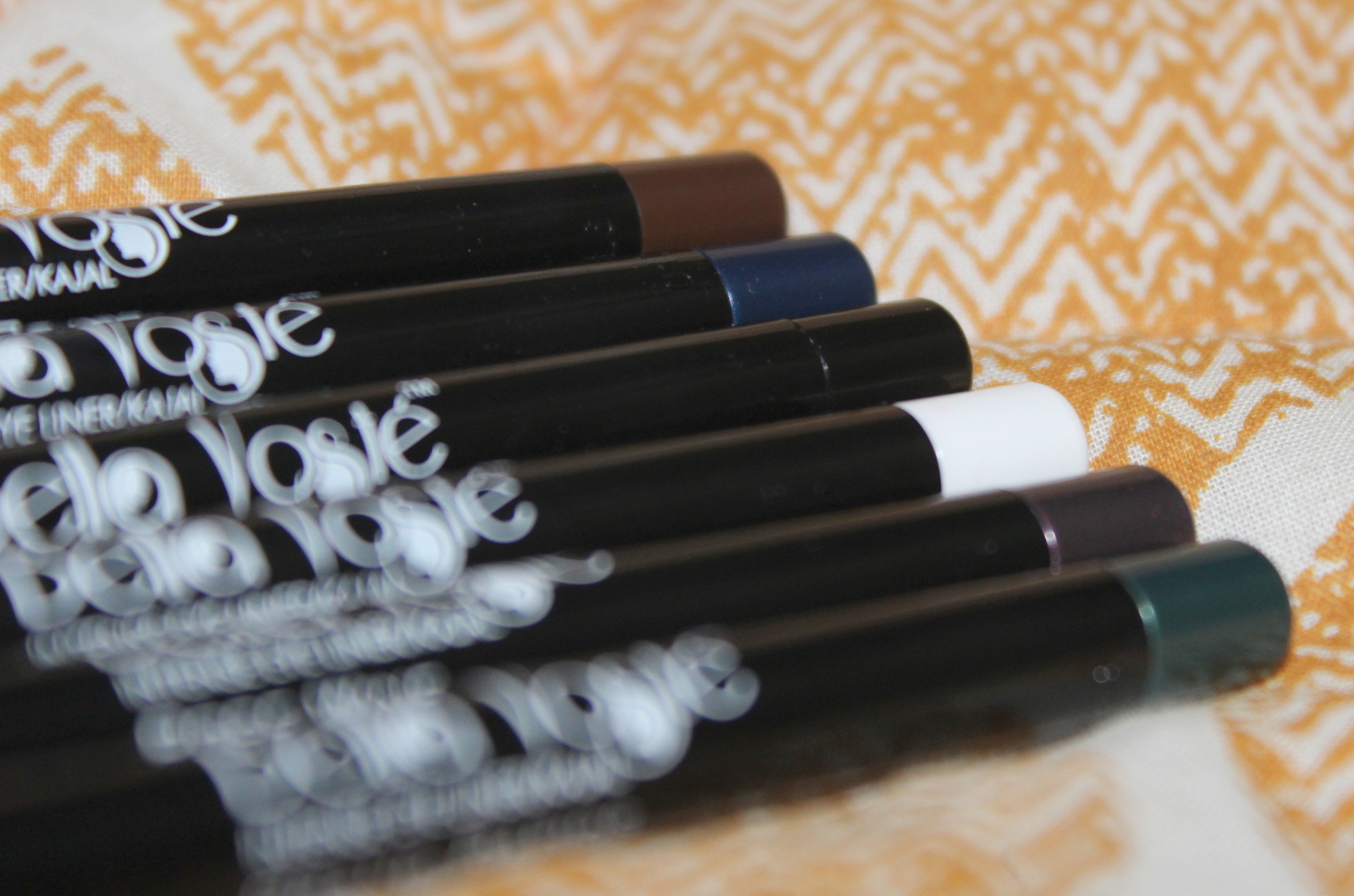 Removal
It easily comes off with any regular make up cleanser in a swipe or two; no after effects the next morning.
Usage
The Bella Voste Intense Eyeliner Kajal comes in a suitable twist up Packaging. The product has a Smooth and creamy texture that allows it to glides smoothly over the skin. The Colour pay off is good in just one swipe, additional swipe can be done for more intense look.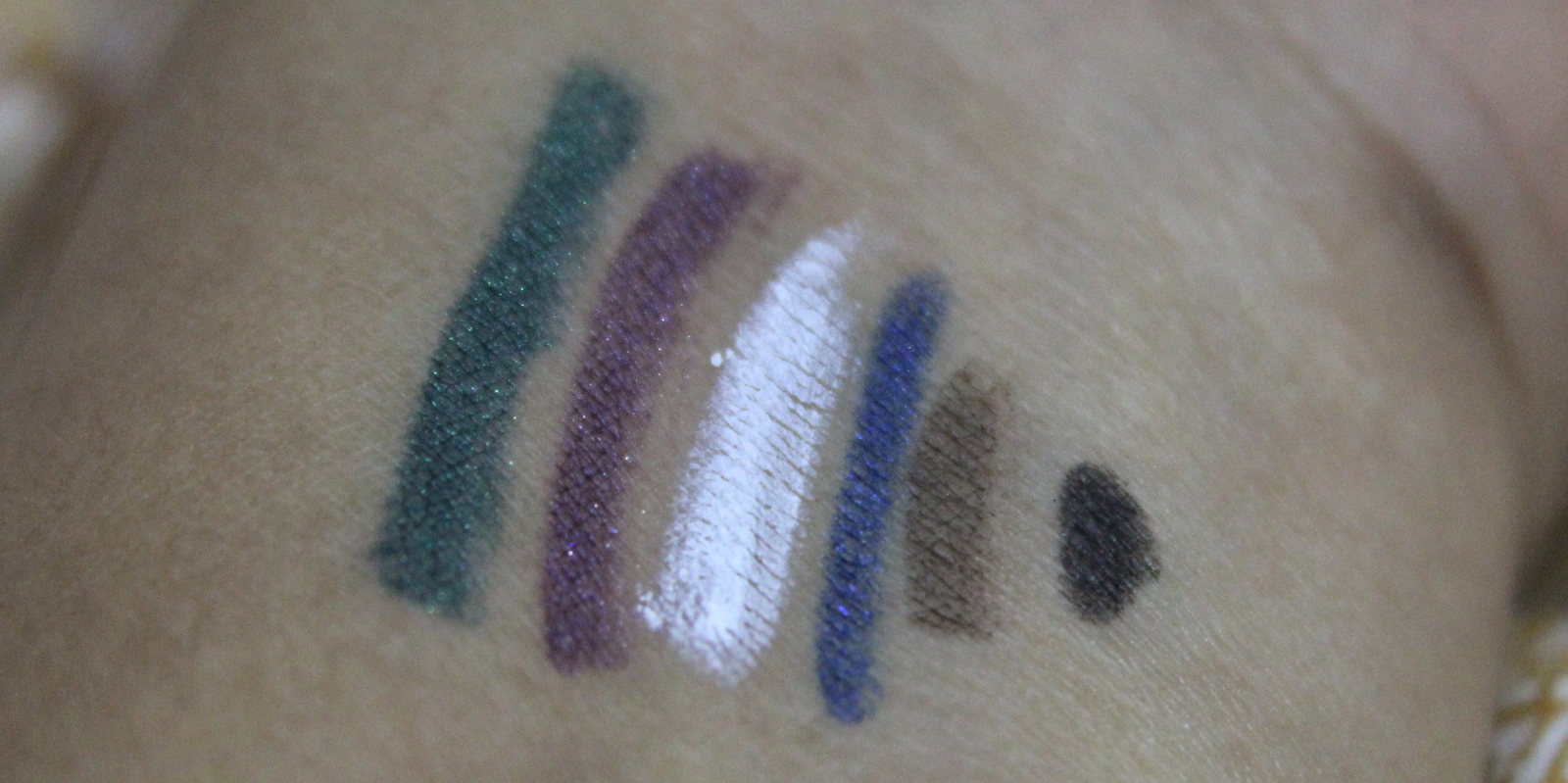 Con
The only con we can point out is that the stick does tend to split a little while applying, owing to wastage.
Safety
According to the pack the product is
"Dermatologically and Ophthalmologically tested & approved confirm US, European & Japanese Regulations"
The product stays light on the eyes and do not irritate. The eyes do not water up when applied on the upper and lower waterline.  The intense colour transfers easily so you don't have to rub it more than once.
About Bella Voste
A German brand of cosmetics; that offers a wide range of color cosmetics especially formulated to create a statement. Apart from the intense twister kajal, the brands eye range also has Smoky Kajal with Smudger in three shades, Gel Eye Liners in four shades, Liquid Dip Eyeliner, Liquid Pen Eyeliner, Hi-definition Volumising Mascara, Shade and Shape Brow Liner.
Price
The product is quite reasonably priced at Rs. 225/- for the Black Onyx and the rest of the shades come at a bargain of Rs. 249.
You may also enjoy reading –