Pollution, dirt, and weather – the atmosphere greatly affects our skin. You may cover your face with a scarf, apply coats of sunscreen, moisturize your skin but the weather takes it off by the snap of your fingers. With winters, the moisturization seems to be lost from our skin. Winter is my favorite weather, but not all things are perfect, and so is winter for me.
Whenever I am out for shoots, or for work, despite the layers of moisturizer I have applied, I am left with dry and winter-affected skin in the next two to three hours.
Now, I needed a solution for my dry skin. I wanted something that could be least affected by the weather or the pollution. After several internet searches, going through the home remedies as well, I found Bio-Oil. Bio-Oil has off-lately received media attention for pregnancy stretch marks or even marks on your face. However, the oil is said to moisturize your skin thoroughly and leaves you with soft and glossy skin. Well, you all are aware of the fact, that the reviews do not sway me easily until I personally try that product.
Having tried out a number of solutions on my skin, Bio Oil was another add on to the list. So, I went out and got myself a pack of Bio-Oil. To know my review of Bio Oil scroll down.
First thing first, the price of the bottle of Bio Oil. A bottle of 60 ml of Bio Oil is priced at Rs. 450. However, you can always search online and get yourself the oil at a much cheaper price from the online shopping websites.
Bio Oil packaging:
Fancy bottles, and luxe packaging  – if you are searching this in Bio Oil, you won't get that. The Bio Oil comes in a very simple packaging. White box with orange words on it. However, the bottle of Bio Oil seems cute. A cylindrical shaped bottle with a white cap. It has inscriptions written on it with white and orange in color. Also, off late, I have started trusting products with simple packaging since I am following the words of not judging the book by its cover.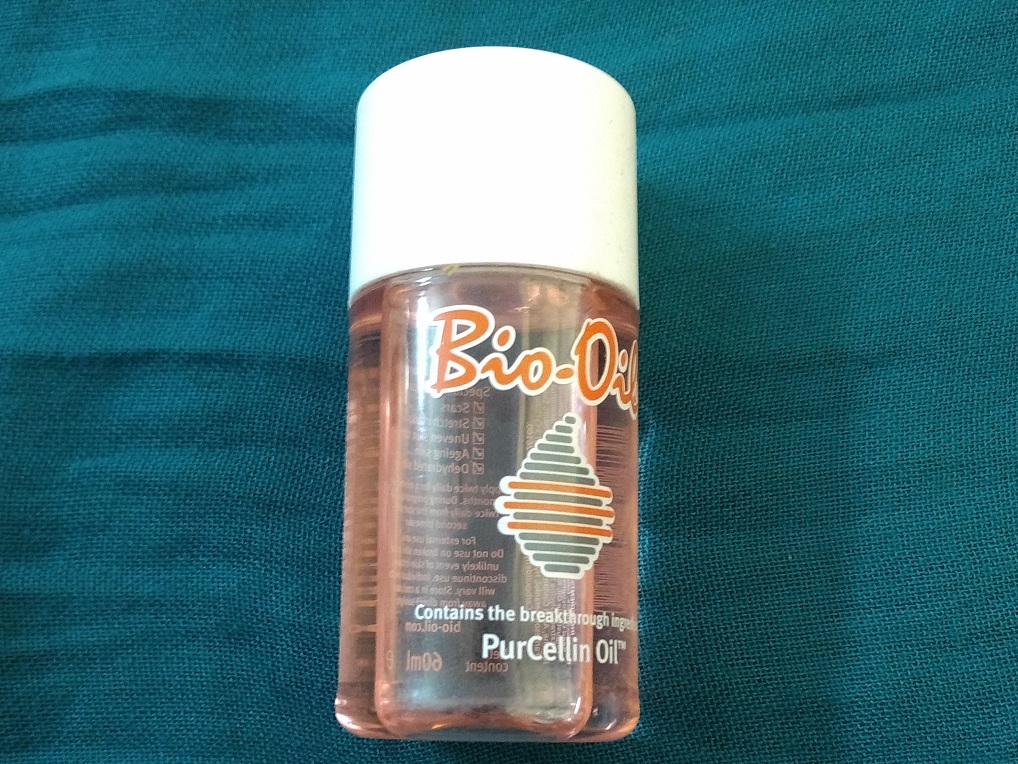 Before telling my review and experience let me tell you the pros and cons I discovered by using the Bio Oil.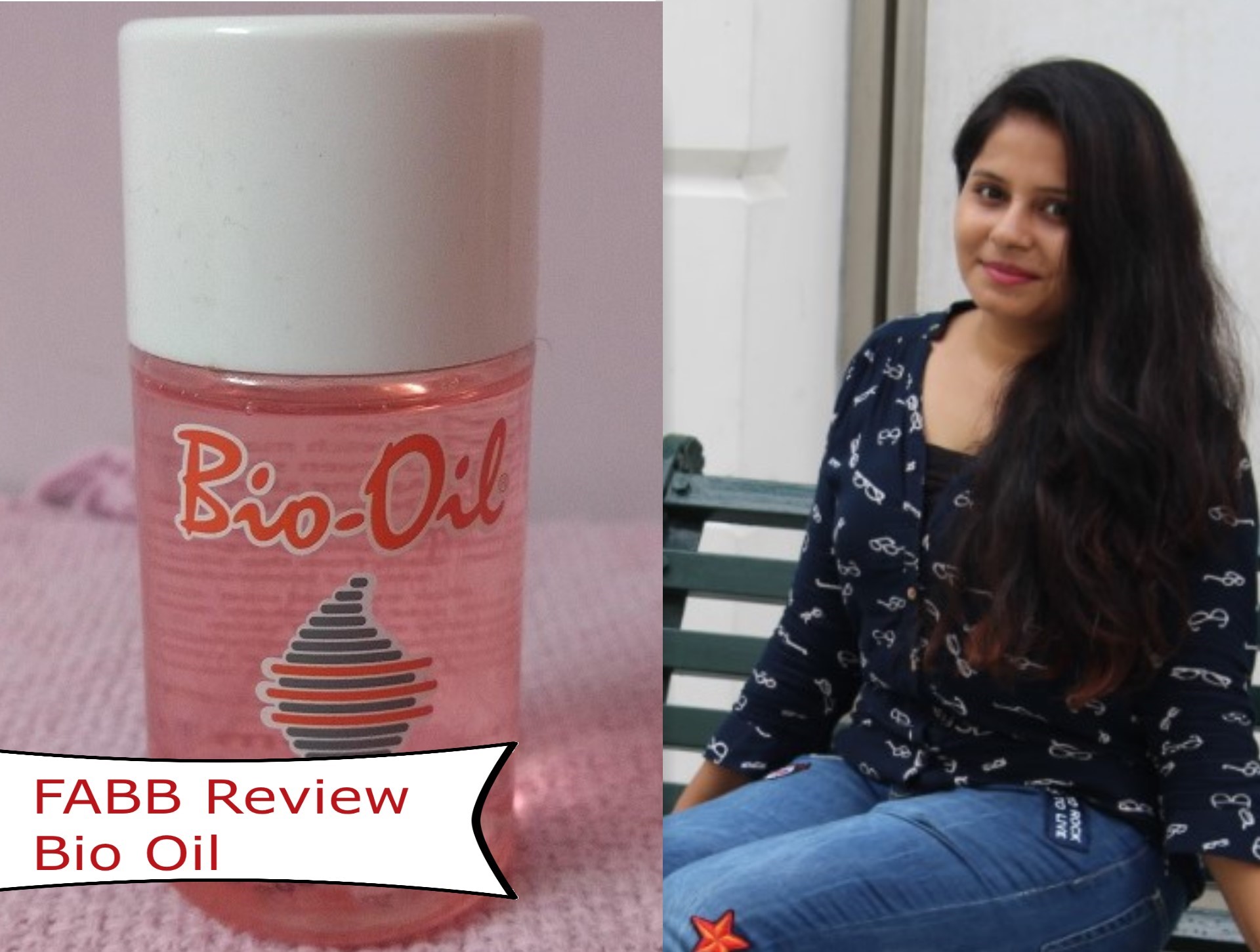 Bio Oil Pros:
Bio Oil seems quite promising, as it says, dehydrates the skin. Makes the skin smooth and moisturized
Less quantity of the oil required
A considerably thick consistency
Consistent use helps in even skin tone
Works great as a serum
Bio Oil Cons:
Stretch marks do not completely disappear
Not much of a help for acne scars
Would not work on the existing stretch marks
My Review for Bio Oil:
Now, you might have got the larger picture about Bio Oil. However, when I tried out Bio Oil, it was for two reasons – one my breakouts, and two my dry skin. Let me first tell you that I was able to get positive results for both of them. The consistency is great, just a two to three drops of Bio Oil and it spreads amazingly on your face, leaving it moisturized and making it look smooth and glowy.
Secondly, my breakouts, I wouldn't say that they completely disappeared, but yes they did lighten up and the decreased in size after the application. One additional benefit that I received and check out was that the Bio Oil is really helpful to even out the skin tone. The patchiness, (if any) or uneven skin tone will be gone with its regular application.
The Bio Oil claims for removal of stretch marks, what I would say is that I did not have any major existing stretch marks but minor ones, so it did lighten up. But I cannot much say about the stretch marks.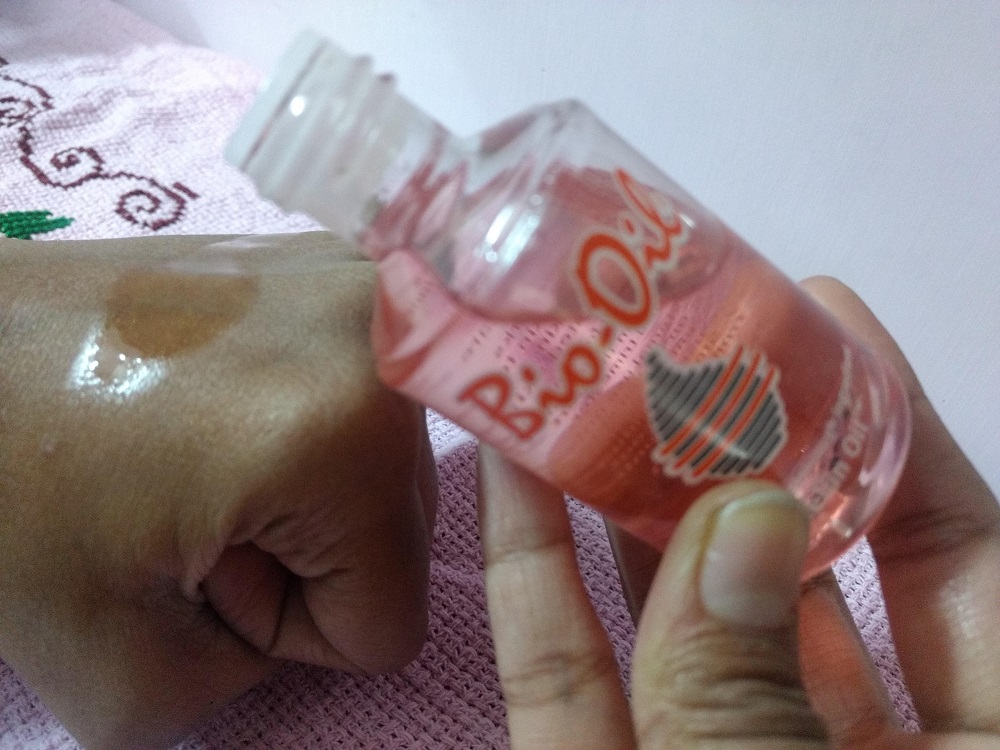 So, this was my side of review on the Bio Oil. Do let me know your views and reviews on Bio Oil, or let me know if you want me to review any product.
Also Read –