I am using hair colors from some years now, and yes i do try new brands that too within a month of its launch. Some of these make my hair frizzy, greasy while some make it look exceptional.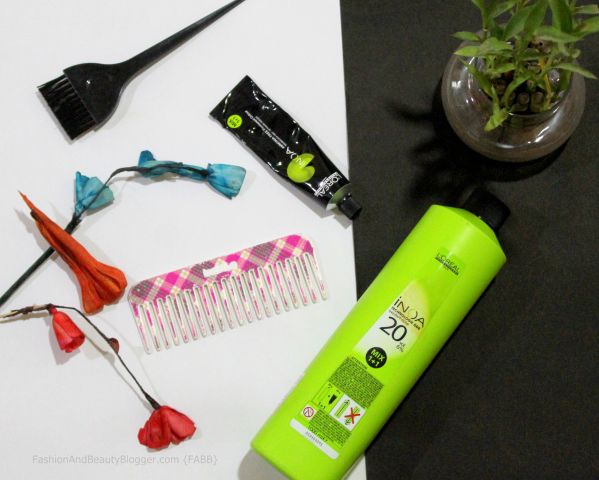 Of course, all this depends on what type of hair color one uses. I heard about INOA from a salon exepert during  my hair cut visit just before my wedding days, and since he gave a really good recommendation, I decided to give it a try after all I was going to be a braid soon and I need to take care of me a bit more now. Now it's been a year and I am continously using the same hair color (iNOA Ammonia-Free Permanent Hair color) in shade 4.0 (Brown) and have 'No Guilts'.
I went for the global hair color very first time and since then for touch ups I am using the same shade at home to save extra salon expanses.
Read my complete review for L'Oréal Paris Professionnel iNOA Ammonia-Free Permanent Hair Color here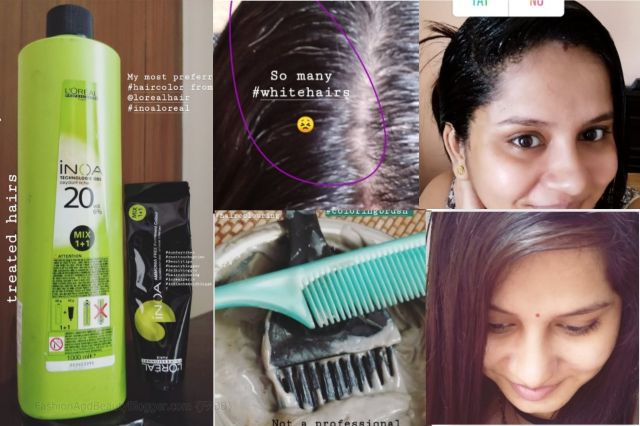 Impact of this product on your hair
INOA( Innovation No Ammonia) launched a last year, by the popular professional hair color brand L'Oreal. This uses a new oil delivery system and has zero odor, which usually other hair colors don't have. According to the company spokesperson, with the invention of INOA with its ODS technology engine, there has evolved a new dimension of comfort and coloring.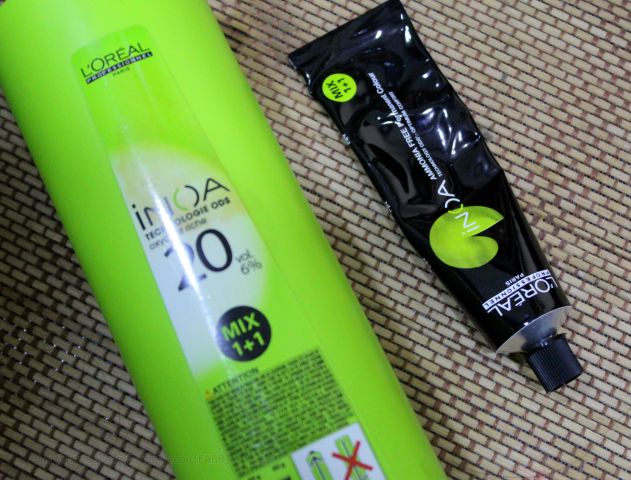 This product is usually used by professionals, and is great for chemically treated hair. It has a great quantity and you could easily use this many times. L'Oreal Research has now found this new color delivery mechanism, and the thing different about this is that it uses mineral oil to act as the catalyst for depositing color on the strands. It makes the strands gentler as well as the scalp gets well protected.
Availability
When we talk about the availability, you would be able to find it at any professional salon. It's now available in about 40 colors. There are so many shades that you could find one to blend in your skin tone. Even though the price is slightly more expensive than other L'Oreal Professional salon hair color services, but the total cost usually depends on the length of your hair. For normal length hairs, salon may charge arond Rs. 4000.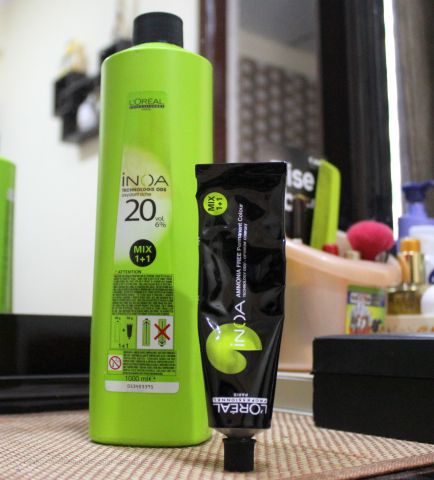 How to use?
To use this color at home, you can buy your hair color shade and mix that in 1:1 ratio with  L'oreal Inoa Rich Developer 20 Volume 32 oz and apply it in washed hairs after towel dry.  
Packaging and Price
The hair color comes in the tube packaging and the developer comes in a long green bottle, and not only would you ache to keep the package but if you see it on the shelves, one would be lured to buy it. Even if it may be slightly expensive, i.e. around 4000 for your entire hair ( 2000 if you do this at home), it still is worth it.
Fragrance & Review

Since I had great reviews about this product about how this doesn't weaken the hair, I applied the color mixture on my strands. The fragrance was great and had a flowery smell. My colorist used the INOA post color shampoo twice followed with the appropriate conditioner at the back wash.
And once this was done, after my hair was thoroughly washed and blow dried, the new look was just breathtaking. My hair not only had a new depth, but an added glisten to it too.
Pros of this product
Firstly, the rich and deep feeling my hair had made me feel really good
Good for chemically treated hairs those can't handle ammonia.
It had an added glisten/gloss to it
Even after the application, unlike other hair colors, there was no rotten smell.
I did not feel any fizziness, dryness in my hair and there was no itchiness too.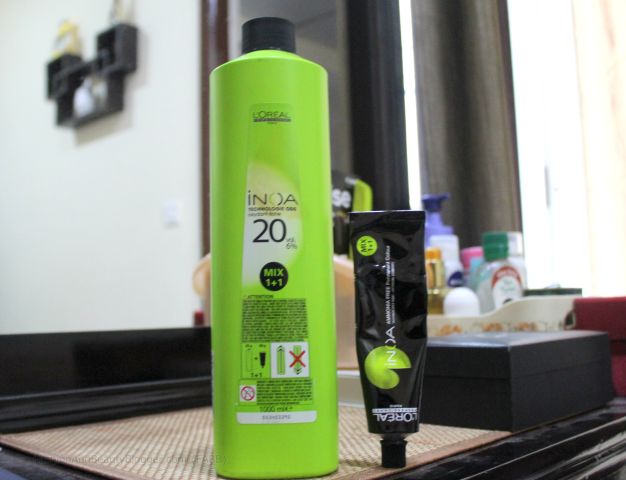 Cons of this product
The major con that this product has is that it takes a lot of time for the color to absorb.
This one is a professional range and you can easily use it to at home to do root touch-ups and global coloring but for highlights and all you need salon experts.
But all in all, it's an amazing, rich, quality product, and comes with a good brand name, so you should definitely try this one out if you haven't yet.
More Reviews –