The Temperature is soaring and most of us if not all are looking for some alternative to beat the heat. While some including me heavily depend on the Ice popsicles for an instant relieve, there are some traditional ways that can surely aid us.
One such simple, popular, stylish and on the fleek way is Henna/Mehendi.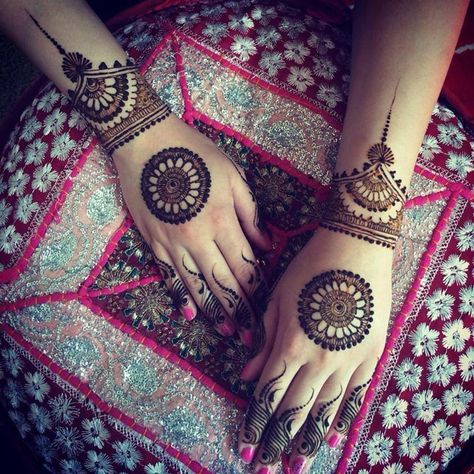 Popular for as long as one can remember, mehendi is considered a very powerful medicinal herb in Ayurveda. So much so, that it has become an integral part of various cultures, with eminent significance. For example, it is considered auspicious to apply mehendi on the hands and feet of the Bride and the Groom. The potent reason for applying mehendi was that it acts as a coolant, it soothes the body and keeps the nerves from tensing. So, it was our ancestor's way of keeping a check on the Bride and Groom's anxiety.
Mehendi is also known for lowering your body heat, making it a great arsenal against the current rising temperature. Whether you put Mehendi on the head or on the hand or on the feet it shall soothe and cool your body even after a few days of applying it. If you decide to you use Mehendi by applying a layer to your hair, it will lend brilliant shine and smoothness to them. But more about that later, let's see what a designer application on your hand might bring besides its basic beneficiary, especially the Round Mehendi Designs.
Round Mehendi Designs 2018
Sweet and Simple
If you don't like a fully covered henna hand, this is your way out. Just a circular design on your palm with painted fingertips.
The Not so Regular 
A slightly more traditional take on the trend, especially for those who love full coverage.
The Elaborate Design
The Floral Motifs
The Experimental
While you are at it, why not have some fun with it. There's just one rule, your hand – your choice.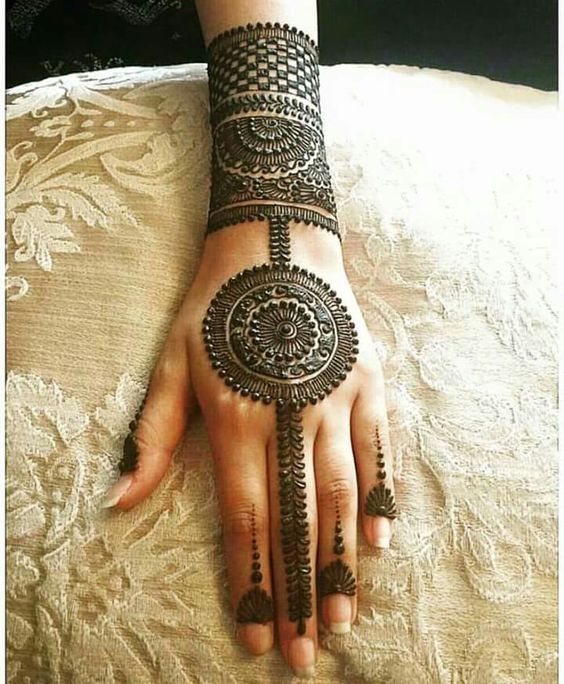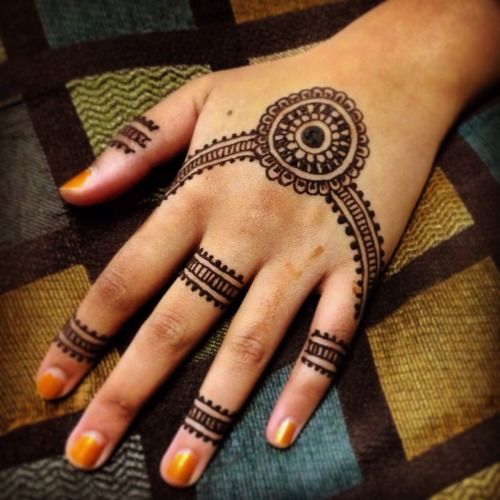 The Bohemian
Why not step the other side, when you are experimenting. let your mehendi be your Tatoo.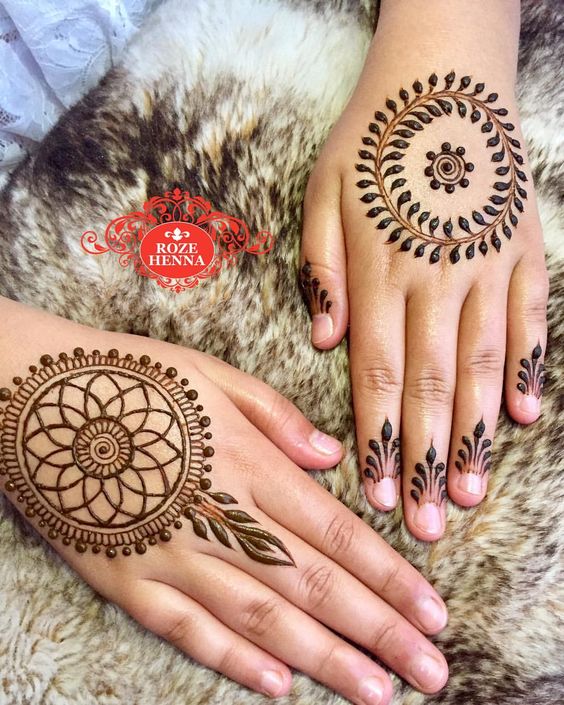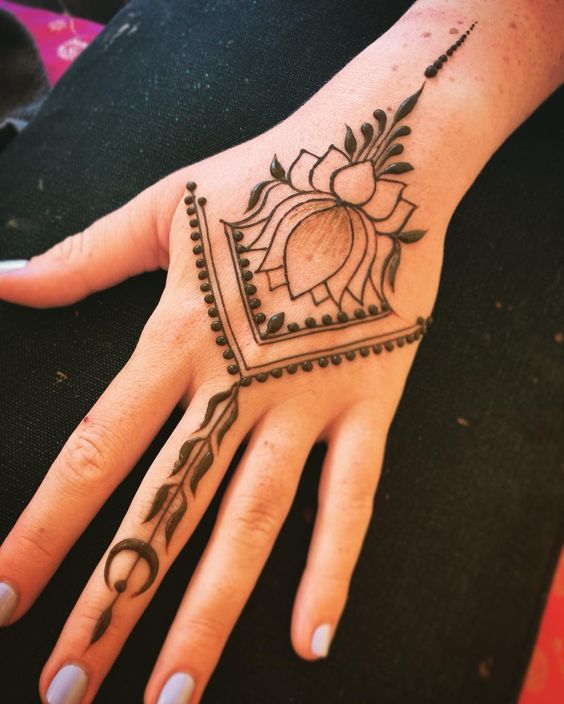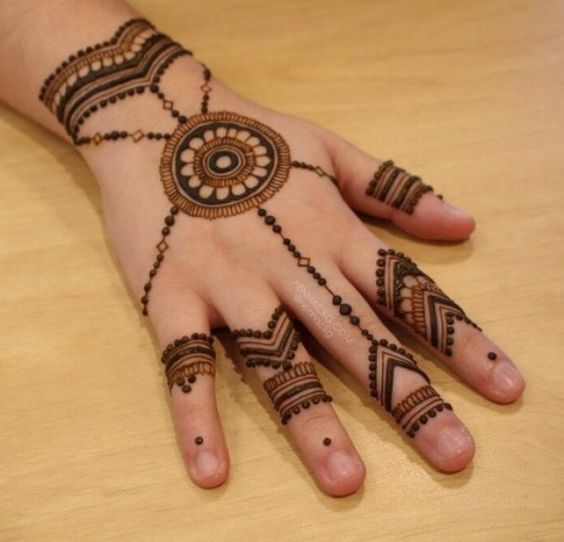 Round Mehendi Designs for 2018 – Feet edition
Why Should Hands have all the fun, here are some quirky designs for your feet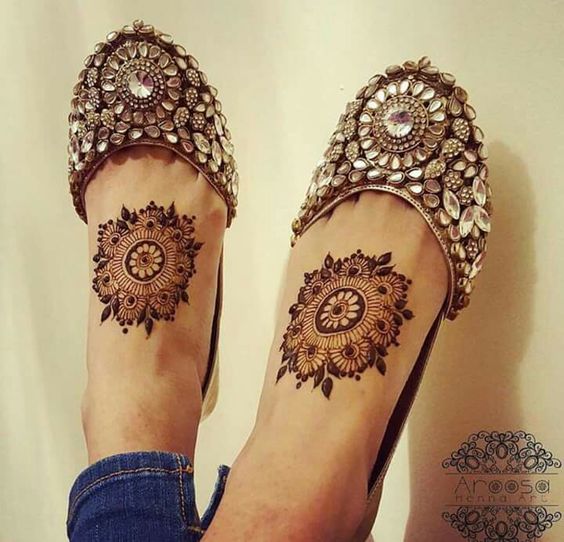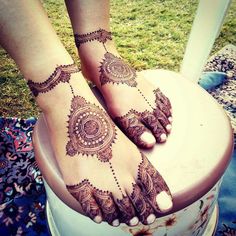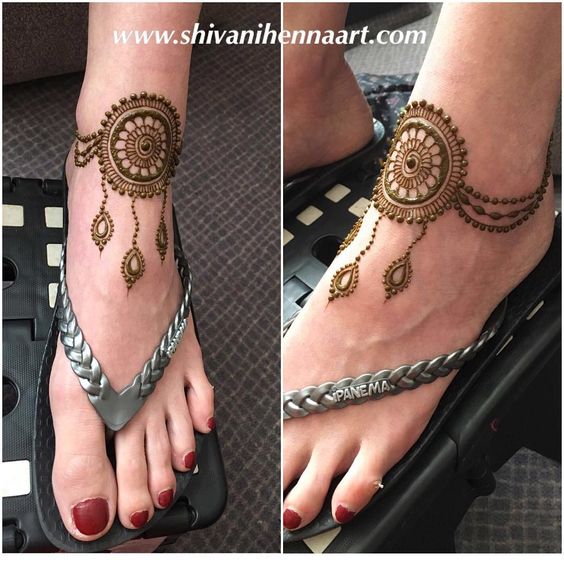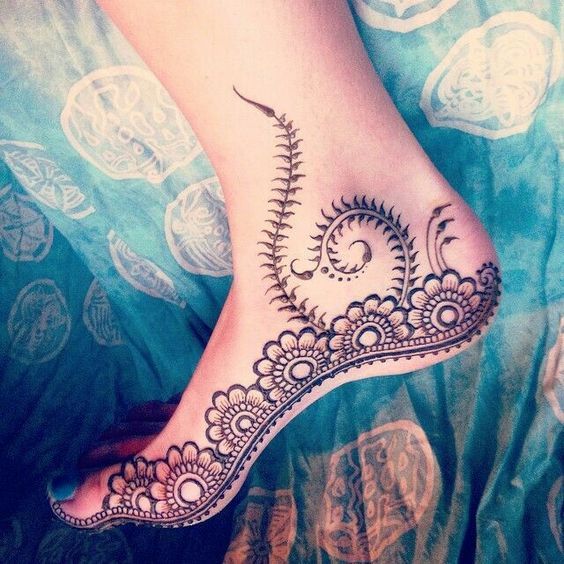 All Picture courtesy @ Pinterest.com
More: