Catching up with the fashion and style trends has their own importance in the life of a teenager. Unlike most teens, you may consider pursuing your whims and leaving your own mark instead of wasting your time over peer groups. Being the only teen girl at home, you may be fretting over acquiring fresh looks with each passing social or professional event. Exploring most styles that help you look trendy will preoccupy your mind and you'll spend more time on buying fashion accessories online.
Initially, it might seem confusing to trudge through your teen years, especially when you're attempting to redefine your style statement more frequently. You may seek new fashion ideas from your loved ones and try out various styles that add an element of fun.
Fashion Tips A Teen Girl Will Love Trying:
Feel comfortable with this new list of fashion ideas that lets you define your style and feel comfortable:
Colorful Layers:
Layering isn't just colorful. A fashion trend like layering goes well with different age groups and is always in trend. You may try out all of your colorful clothes simultaneously like wearing your colorful vest and teaming it up with your favorite jacket. Alternatively, you may get it paired with your cross body bag, sneakers and a pair of plain denim.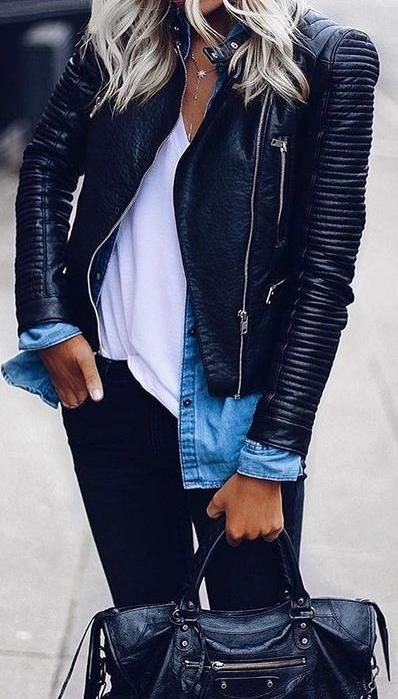 Crop Top in Simple Stripes:
A large section of teenagers is wearing crop tops besides adults. Crop tops are certain back with an uproar! Wear them with your cute looking crop top in neutral stripes. Get it paired with a pair of simple looking denim. Keep your makeup limited and carry only a few matching accessories, so that you stand out among others.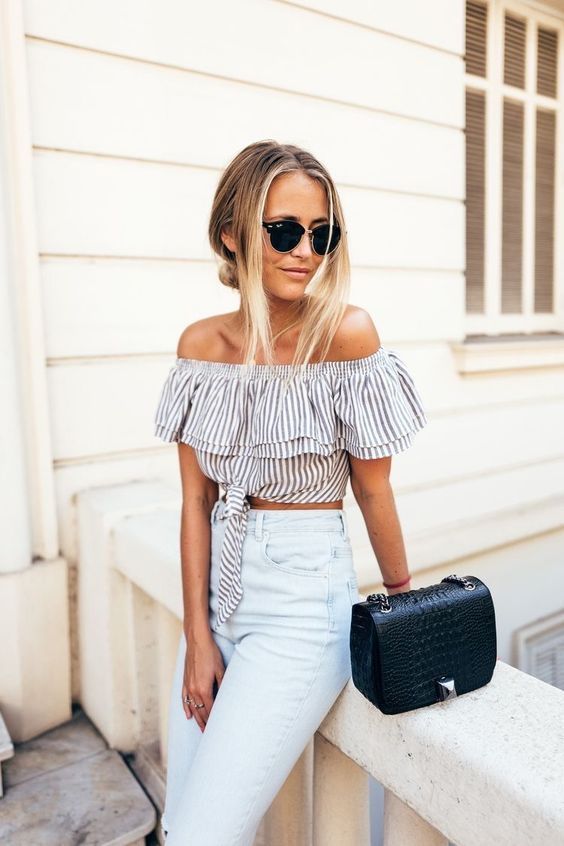 Classic Blue Denim Jacket:
A blue denim jacket is a must in your wardrobe as it easily gets accentuated by your fashion accessories. It could be a little bigger for your size or you may choose to go with a more form fitted option. You may consider wearing it over your vest or any regular outfit and even use it for developing a cool combo with your formal outfits.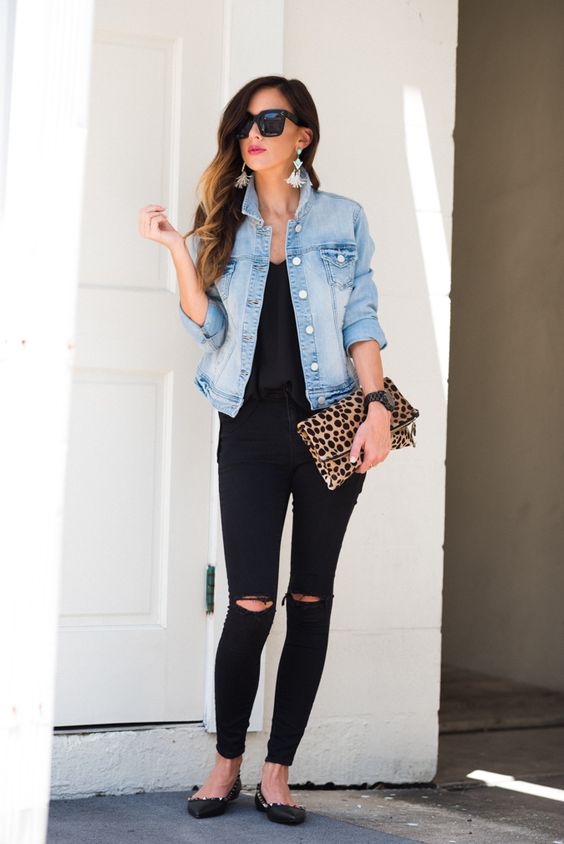 Stockings and Shorts:
You may love wearing shorts during your teenage years as it's a fashion item that helps you create a stunning style statement. You may even consider wearing a netted stocking beneath your blue denim shorts. It will give you a whole new look with a bit of edge, especially when you add a pair of aviators and a cap. It's an important part of your teen fashion.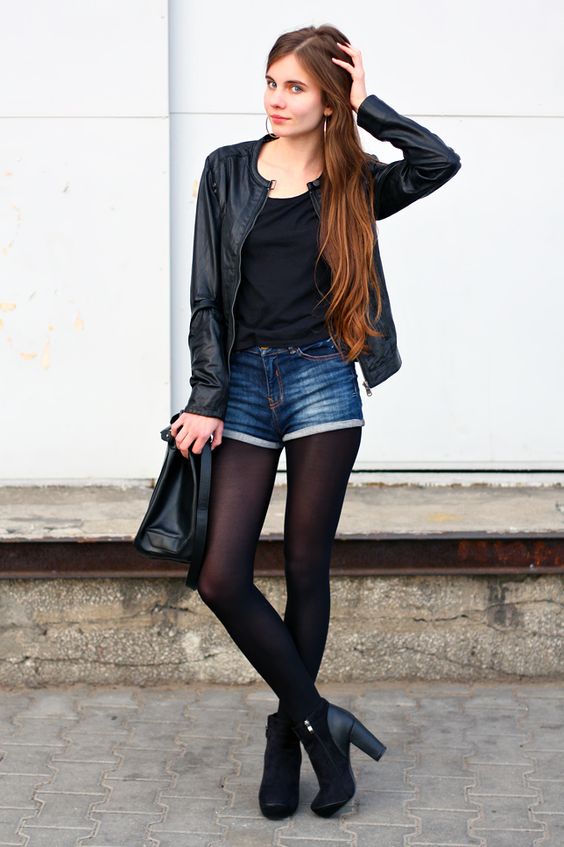 Glasses with Vibrant Colors:
You may pick a pair of chunky frames for big glasses to redefine your style statement. You may create a new fashion statement each time when you choose a different frame. You may choose to go with a frame showing many colors or one with a single color based on your outfit.
It might just be in your interest to vibrant colors instead of a dull color. Glasses can even be worn either with your formal attires or with your casual wears to bring about that stylish appearance.
Boots that Accentuate:
Girls in their teens enjoy a gala time as they put on different fashionable boots that match their cutest outfits. You're bound to come across boots in a large variety of styles and try them instead of using your traditional boots in black and brown. Like other teenage girls, you may choose to wear boots in your favorite color.
If you want your boots to achieve certain color coordination, then you must also pick an outfit that it makes you stand out among others. Alternatively, you may choose to go in your neutral looking garments and yet add a bit of spunk.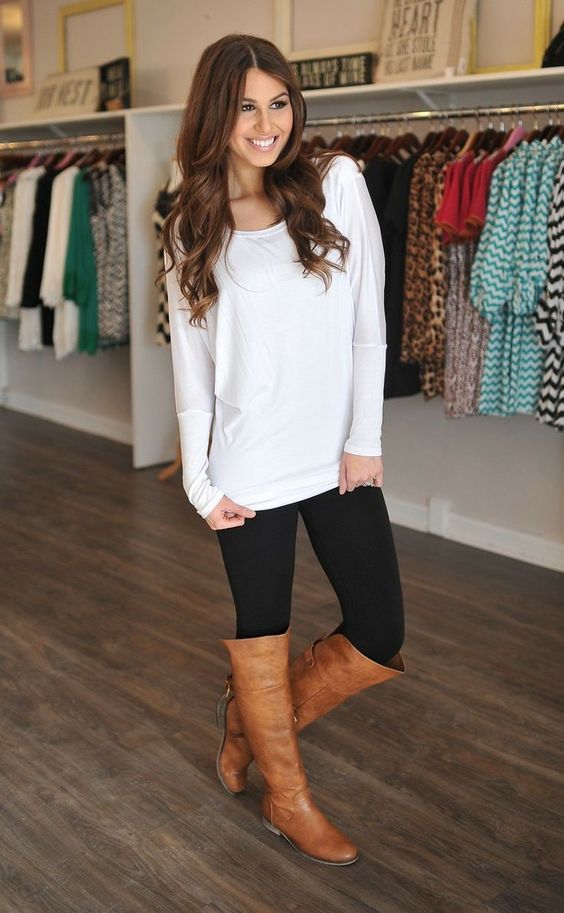 Your mom will certainly yield a few great compliments as you find a whole new world of fashion opportunities to explore. She might even provide a few good tips for helping you create your own fashion identity while saving some of your hard-earned money in the purse. You may even consider collecting a few online coupons for fashion products that you may apply while placing your orders.
Image source : Pinterest
You may also check –