There is a fairly good chance that when you have bought your necklaces you were concerned with how pretty they were and whether they matched your outfit, not with whether it was the right match for your neckline. Believe it or not, x different necklaces work better with different types of necklines.
It's important that you have a wide variety of necklace types on hand so that you can mix and match when faced with different necklines. Jewelry was designed to accessorize your outfit and accessories should always enhance your look. So, it's important that you have a wide variety to choose from for every occasion and neckline.
Now you can top-up your necklace collection without feeling guilt over your spending habits, plus you might just be surprised looking at different varieties of necklaces available to pick from.
Different Varieties of Necklaces Available to Pick From
The Scoop Neck
Are you all about the scoop neck? Then you should be looking for a statement piece or a short necklace. The perfect look will be with the necklace sitting just above your neckline. You can also opt for a long pendant that hangs between your belly button and chest if you're looking for a simple, casual look.
 2. The V-Neck
The perfect way to accentuate a V-neck is by choosing a piece that will match the neckline. So, a short necklace or ideally a necklace that forms a V-shape. Don't let the necklace sit below your neckline, though.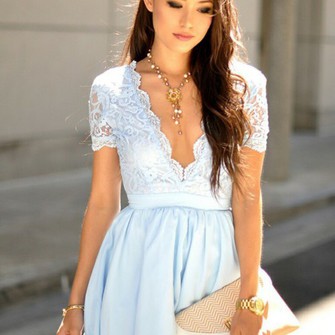 3. The Button Down
Whether you prefer a collared shirt for work or it's your favourite casual look, you can choose a short necklace and a slim style of pendant that doesn't fall below the neckline. The best way to handle the unbuttoned look is with a simple choice to balance out your style. However, if you prefer to be buttoned to the top you may want to consider a statement piece. For the perfect look pick a necklace that can be worn under the collar and wrap around the neckline perfectly. This is the perfect way to take a simple collared shirt to the next level of edgy.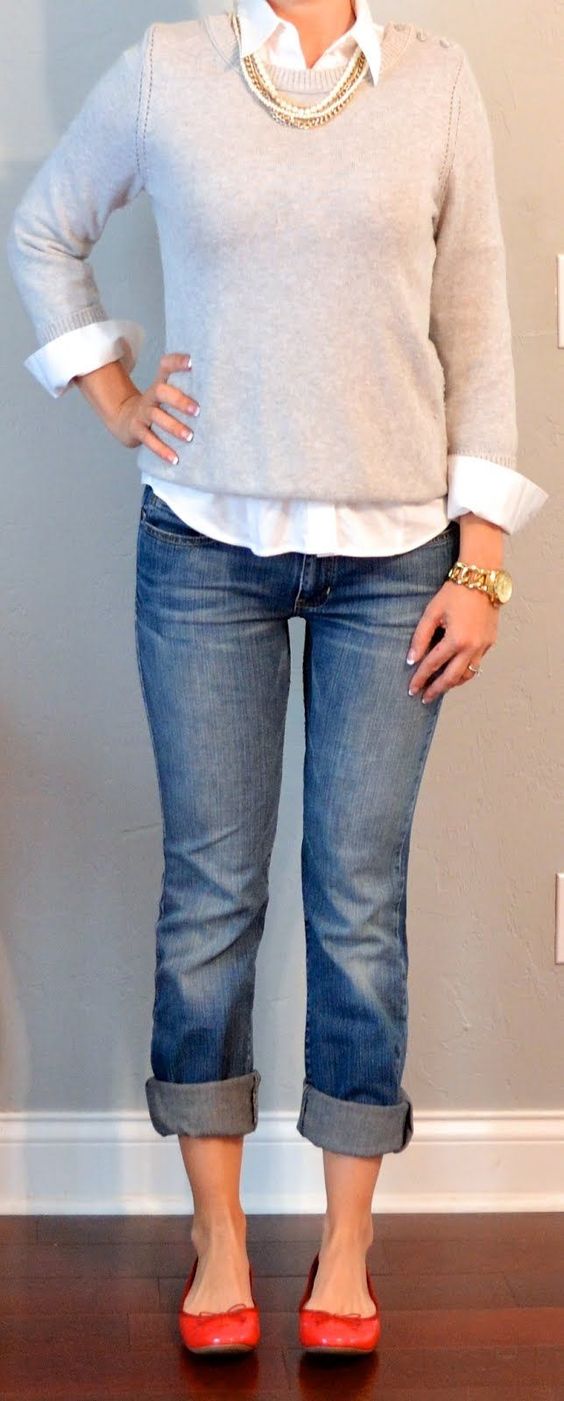 4. The Crew Neck
Even the simplest of looks can be improved upon. Find a necklace that follows the neckline or a piece that sits just below it.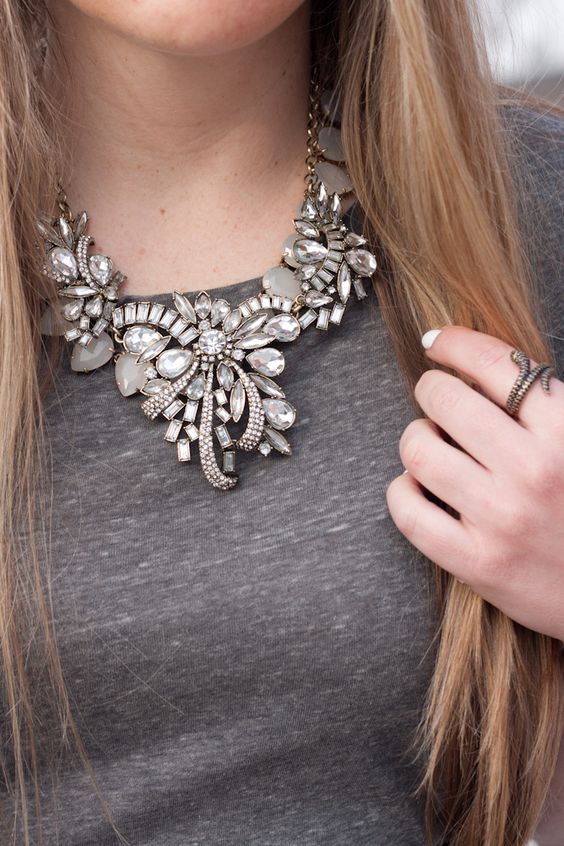 5. The Strapless
You have a few options with this look. If you are looking to capture a casual look think along the lines of a choker or a shorter, slim option. You want something simple and it should sit in the collarbone region. If you want to go bold you can choose a necklace that is long and layered or go for a statement piece. The ideal statement option will sit just above your neckline or just under it. If you settled on the long look it should fall between your belly button and chest.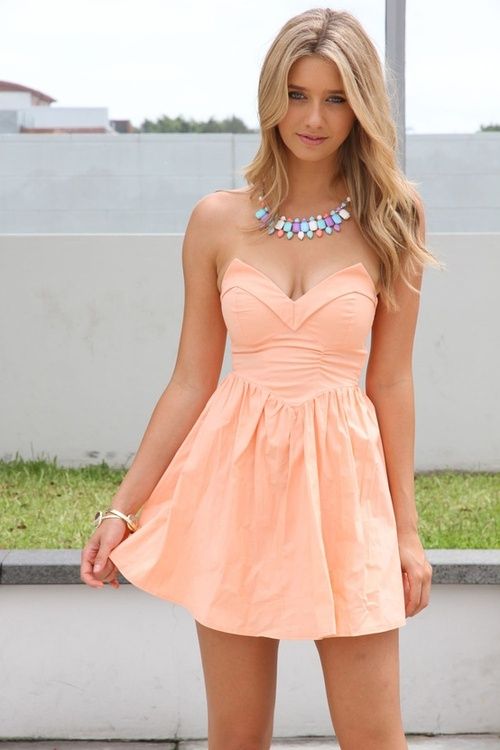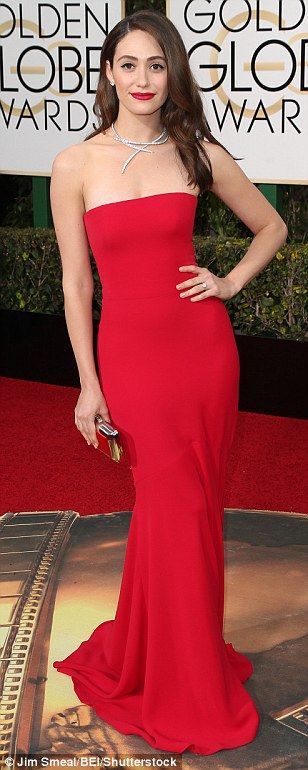 6. Boat Neck
The simplest way to accessories with a boat neck is by pairing it with a long necklace. This will provide balance to counter the broad neckline. You may also want to choose a layered necklace to give your look a bit more volume.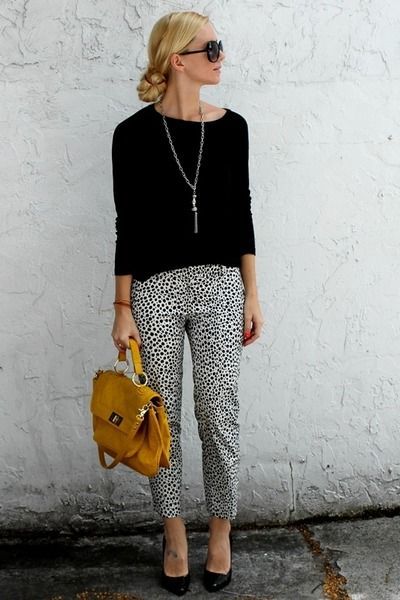 7. The Sweetheart
The perfect choice for the sweetheart neckline is a necklace that is short and curved, with a pendant. It should fall just above the neckline creating a look that flatters the neckline. The pendant directs attention to the cleavage, while the curve of the necklace compliments the shape of the neckline.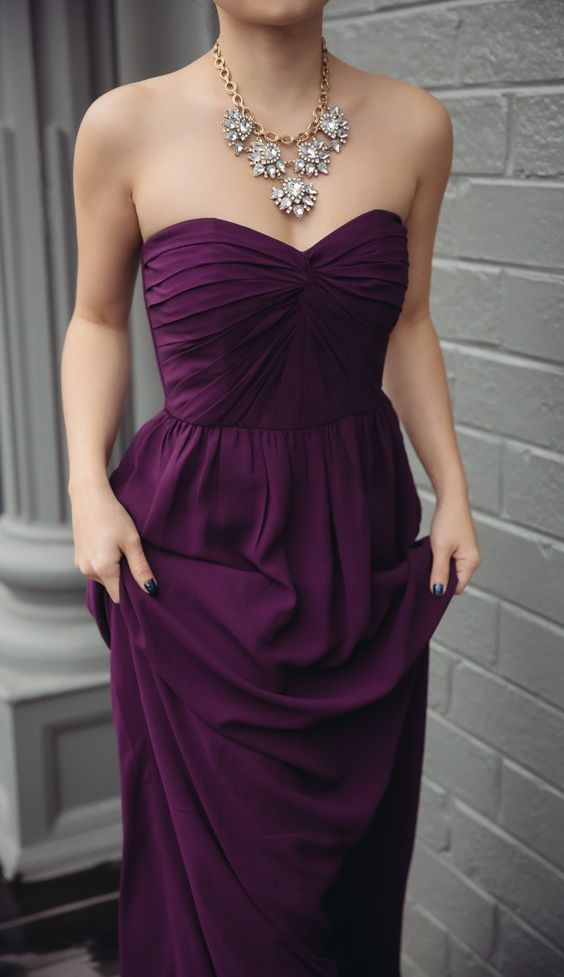 8. The Cowl Neck
These types of necklines are already busy so there's no need to go over the top with your necklace options here. Choose something simple, whether it's a short necklace that sits above your neckline or a long necklace with a pendant.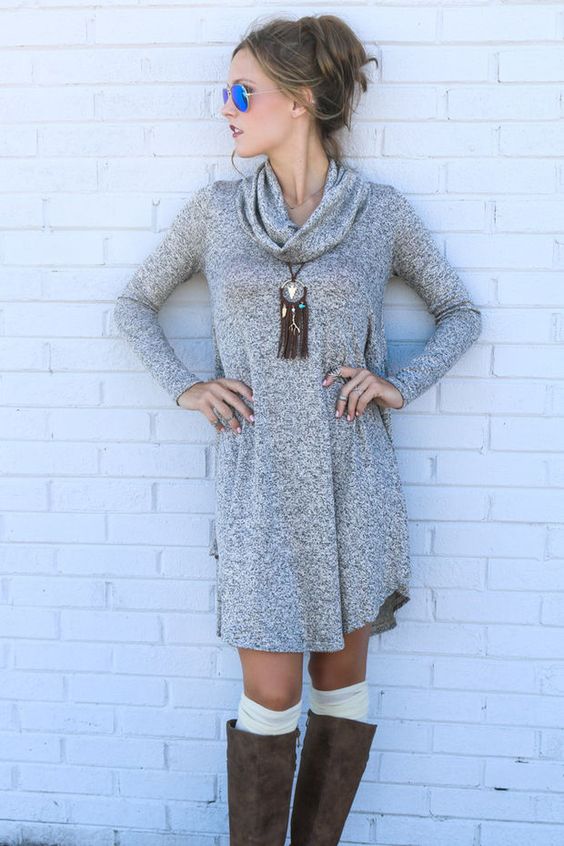 9. The Halter Neck
This is designed for those women with long, slender necks and to finish the look choose a choker or a statement piece that falls just above your cleavage.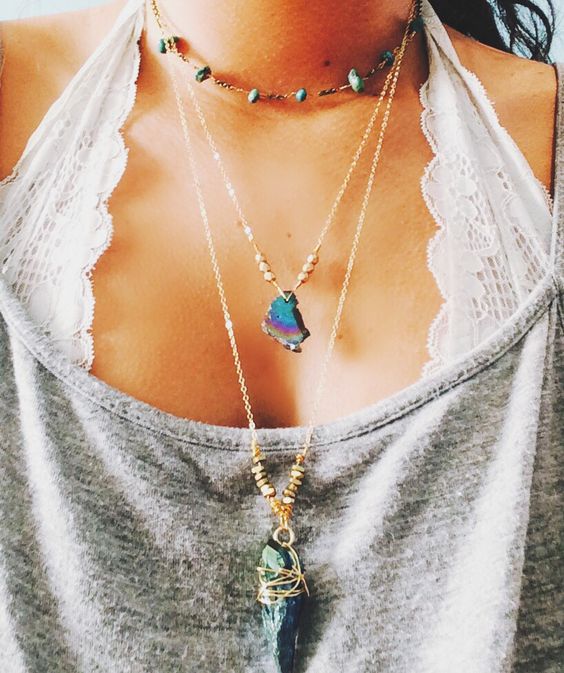 10. The Turtleneck
How can you style this winter warmer? The perfect pairing would be any style of mid-length necklace. The chilly months don't mean compromising on your accessories.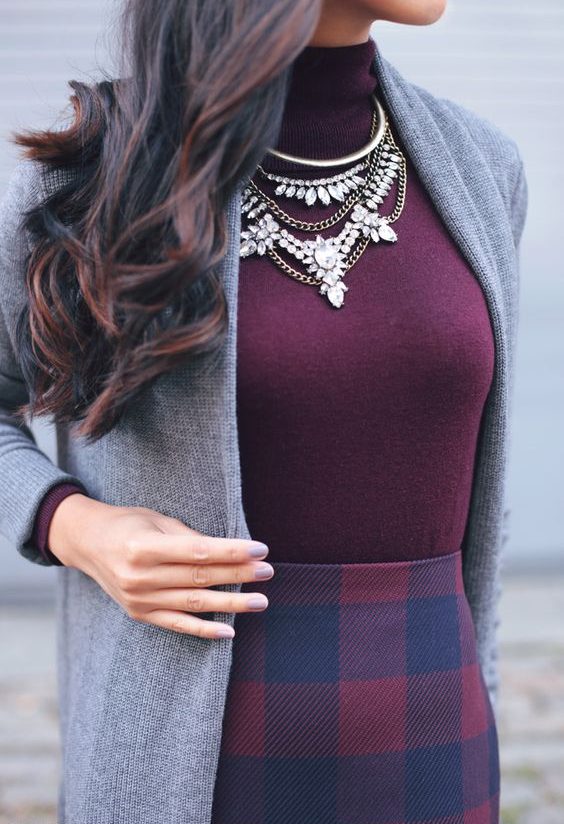 11. The Square Neck
This is the perfect opportunity to create a style that is elegant and sophisticated, pair your square neck with an angular pendant. A short necklace that sits at the collarbone is also a good match for square necks.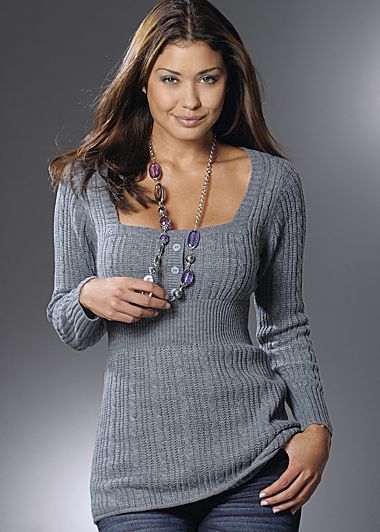 12. Off the Shoulder
This is the perfect opportunity to show off your quirky side by choosing an asymmetric necklace design. Don't worry, it doesn't have to be a quirky option if you're looking for a bit of style to go with a stunning gown. You can also get away with a long necklace with an off the shoulder maxi or midi dress.
The key thing is to remember that your choice of necklace should be enhancing the neck area and your outfit. So, now that you know what you're doing when buying a necklace, it's time to get shopping and put that knowledge into practice. What type of neckline do you prefer?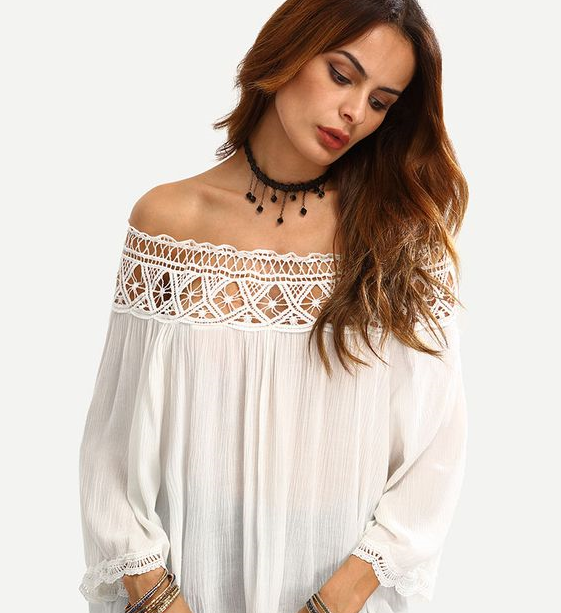 Pic references – Pinterest
You may also read More Articles –