Whenever there is an invite for a wedding party or engagement party, one of the major excitement is about the clothes we are going to pull off- that is our ultimate OOTD. Isn't it?
Well, while dressing up we keep in considerations the pictures that are going to posted by you on social networking sites. However, at times all the preparations and excitement goes in vain when you avoid a certain elements while dressing up. Haven't this ever happened to you?
Below we provide you a list of things that you wish you'd knew before attending weddings and use them as precautions next time!
The Color of The outfit

Sometimes while you are all decked up for the wedding party, when you reach the venue, you find yourself looking dull amidst the glitters and bling around you. Have you thought of the reason behind it? Well, the reason isn't your dress design but the color of your dress, which makes you look dull.
There are certain colors like black, though prefered to provide a sensuous appeal to women but often considered inauspicious for weddings.

Another color other than black is white white should be avoided for weddings and functions.
Do not Forgot Jewelries

We often think that sometimes minimum is more. However, in the path of going minimal one prefers to avoid any jewelries or accessories. This is one the step if you took while dressing up, you will regret it later.
Always maintain a balance between the outfit and accessories.

With loud outfits keep your jewelry minimum

Wear danglers with traditional wears to complete your look
Avoid Over the Top 
Adding too much of bling in your outfit, will not make you look a guest but the bride herself.
Remember you have to dress in such a way that you outfit compliments your personality.

If you are wearing a heavy embroidered lehenga or any traditional wear, keep your accessories small and simple, and vice versa.
Avoid Casuals 
Talking about minimals does not at all mean that for a wedding you wear your casuals. You are going for a wedding and not for your college fest. There should be a difference felt between the two events, through your dressing style.
If you do not wish to be too dressy for the occasion you can always opt to wear a simple skirt with a crop top with either a neck piece or danglers.

Not in a mood of skirt too? Well, a denim with a crop top perfectly paired up with a heavy embroidered dupatta and accessories will do all the magic instantly.
Dress According To Occasions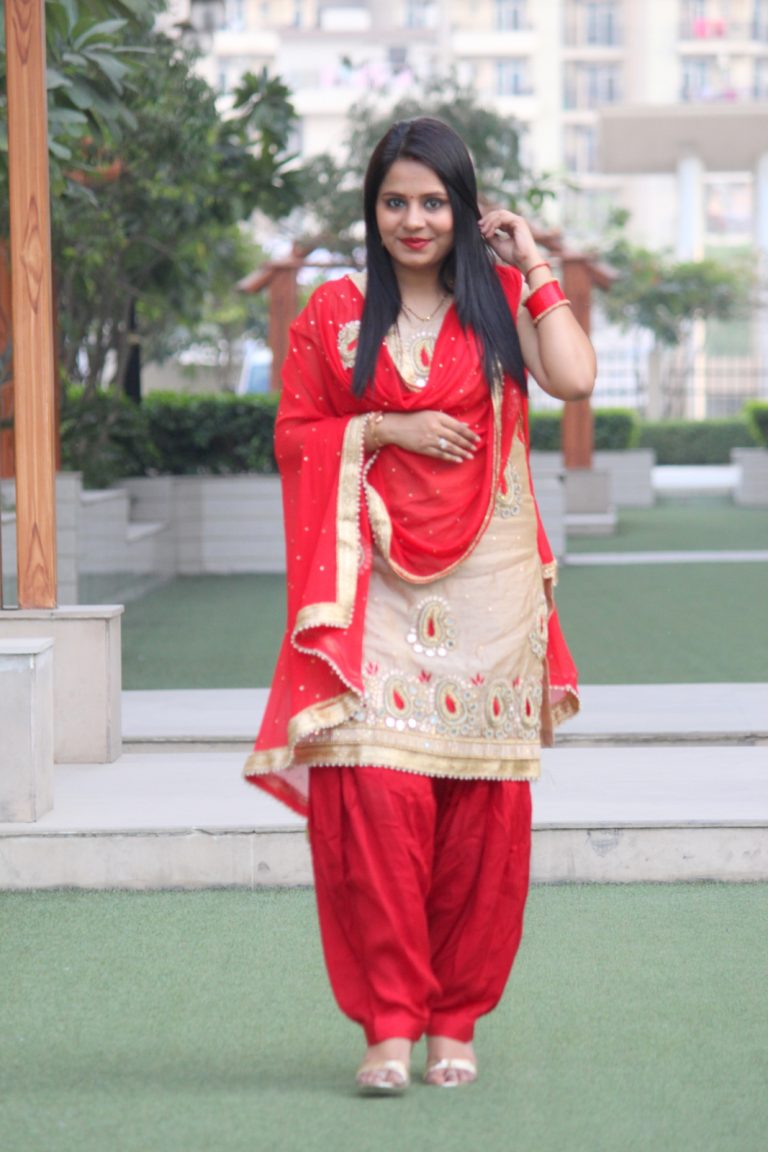 When we are talking about the Indian weddings, there is not just a single but many functions lined up one after the other. So, you need to be cautious about your pick when dressing up for which functions.
The sangeet outfit can be a bit blingy, while the engagement one to be subtle yet traditional.
We hope you loved reading this blog, for more such updates, keep checking our feed!
You would also love to read: