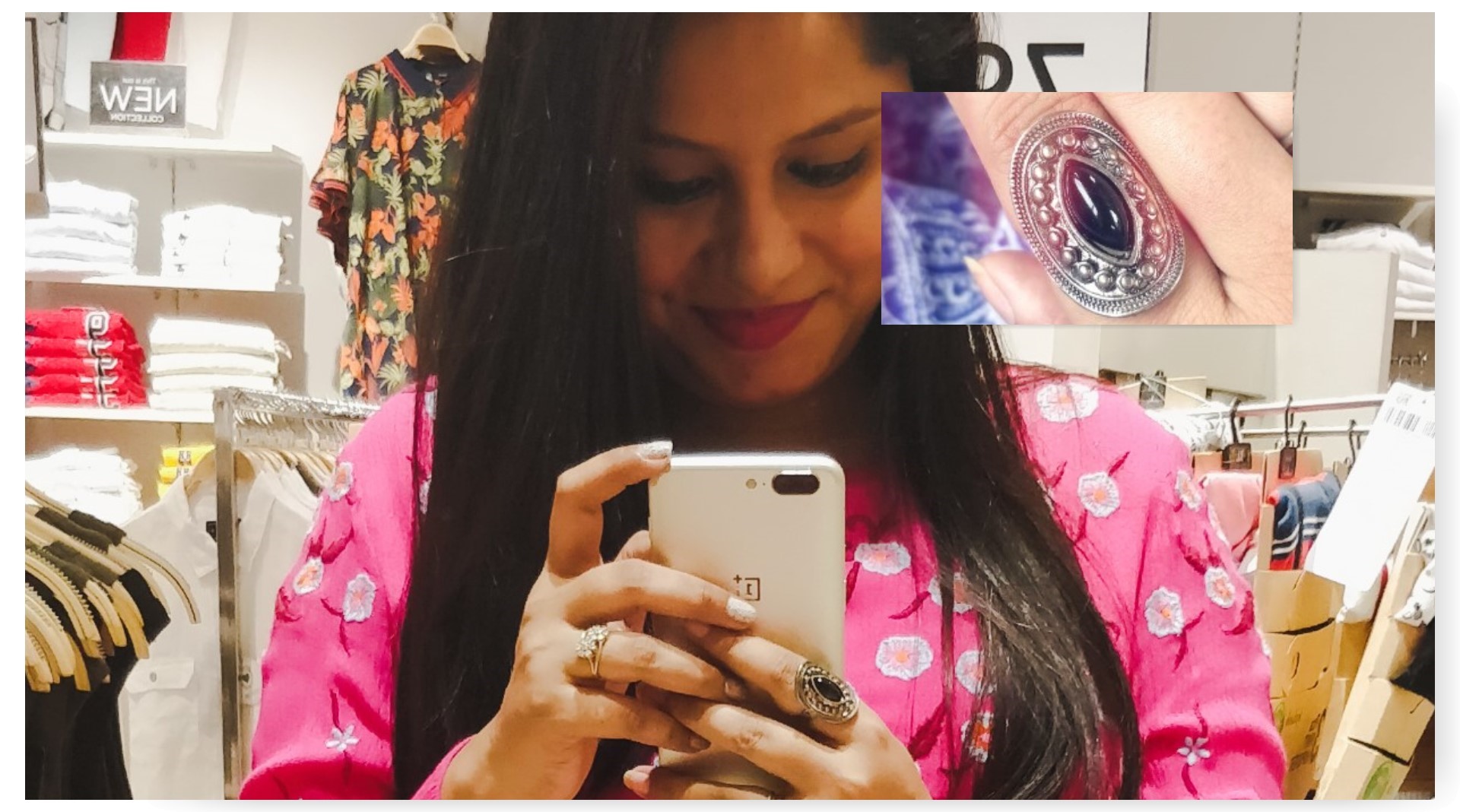 Accessories work miraculously well for transforming a boring outfit into an interesting one. Especially a ring, it can define you; even showcase a sense of confidence.  I am a huge fan of rings and my love for rings took me to Aysha Accessories store (Mall of Indian, Noida) too.
Before I share the best of rings from Ayesha Accessories, let me show you my fav. from their collection.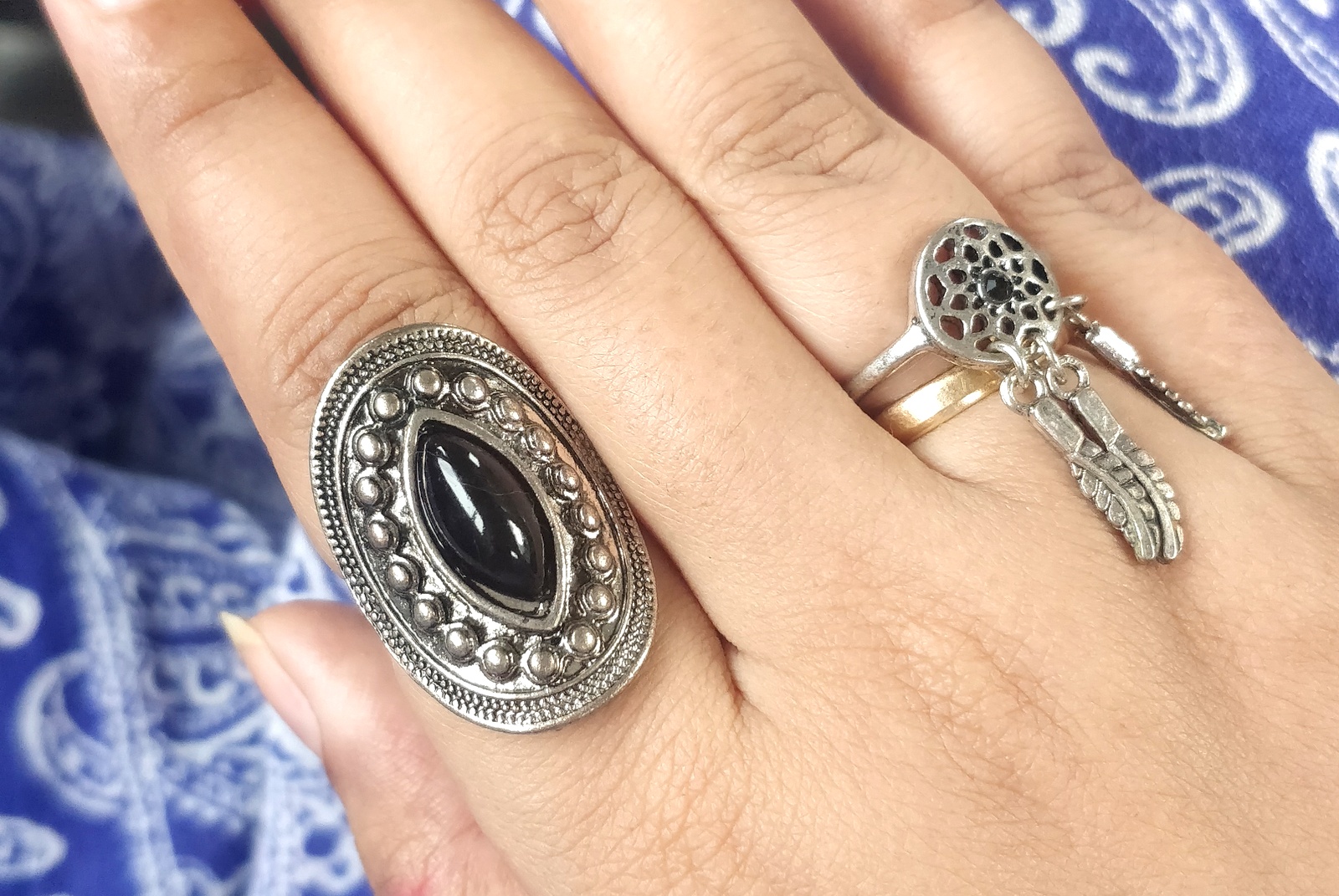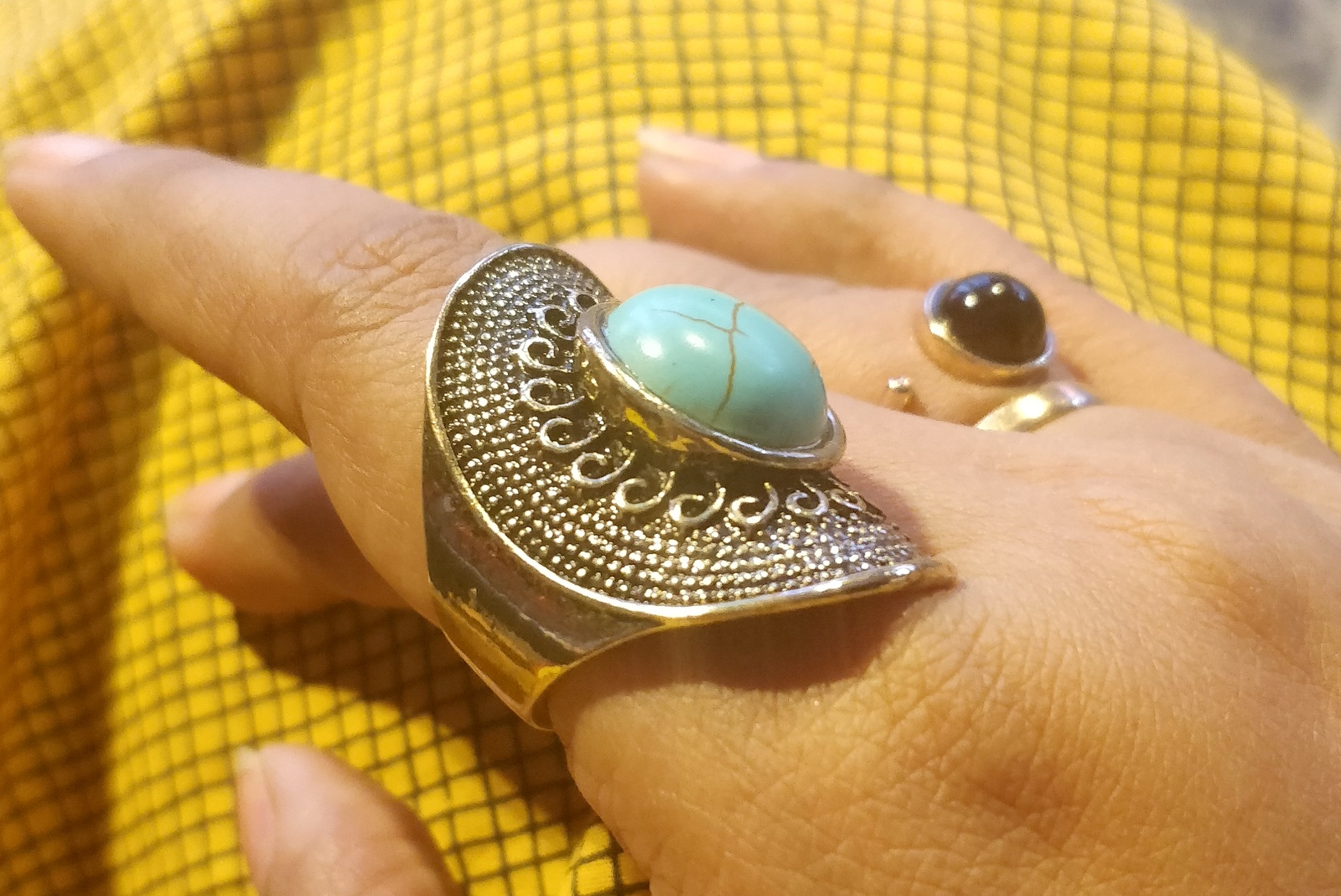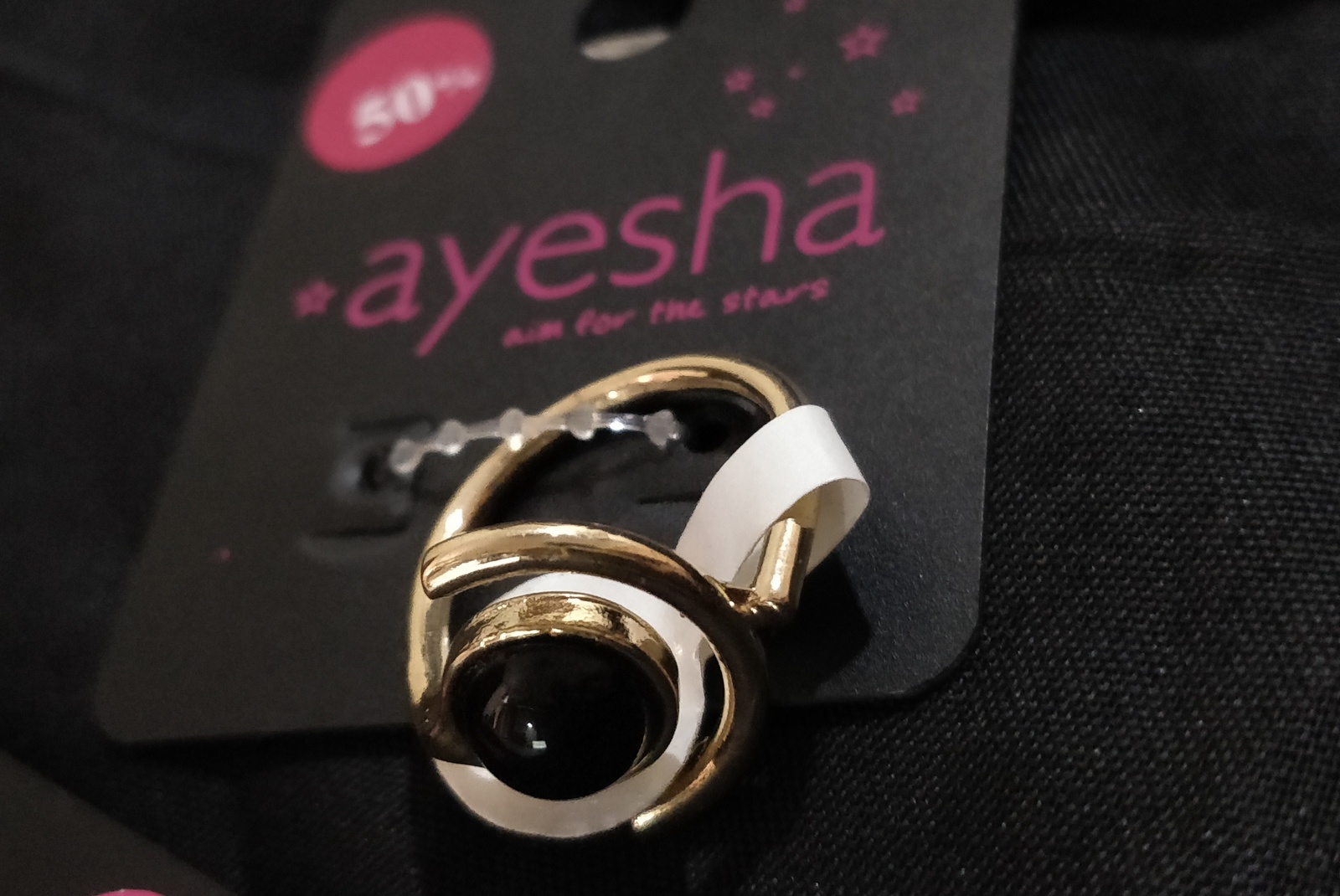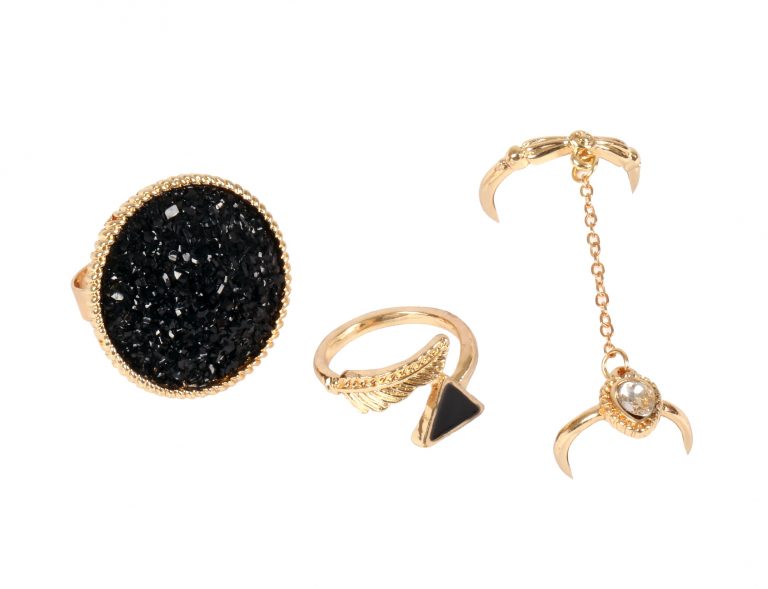 It is time to revamp your style and let go off the ordinary style. Free yourself from the fashion constraints and experiment with these wonderful styles of rings from Ayesha accessories, that will sure highlight your look.
Cocktail rings or party rings will never go out of trend. Cocktail rings are generally statement pieces worn during social events, be it engagement parties, weddings, cocktail parties or a simple outing. With the festive and party season around the corner, they are perfect to pair with your style.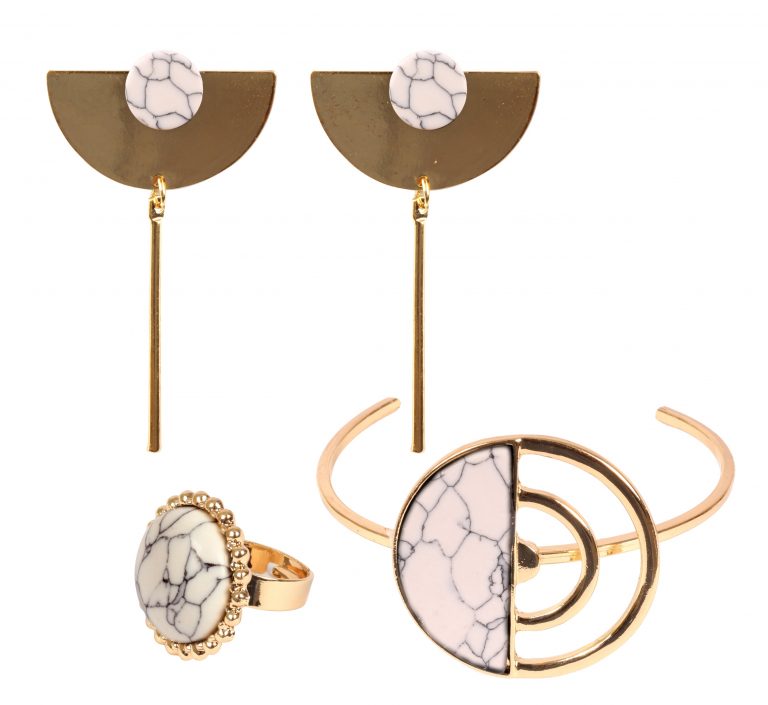 Rings are a great way to express your elegance, trend, class or style with your way of accessorizing the outfit. Opt for metallic gold ring with silver or black studded diamante stones and crystals or a combo set of metallic geometrical shape earrings, ring and bracelet from Ayesha.
You can choose from various options: metallic geometrical shape earrings, ring and bracelet combo for Rs 1298; metallic ring with studded diamante stones and crystals for Rs 598; set of metallic rings with studded crystals and stones, bohemian rings, metal rings ranging from Rs 499 – Rs 898.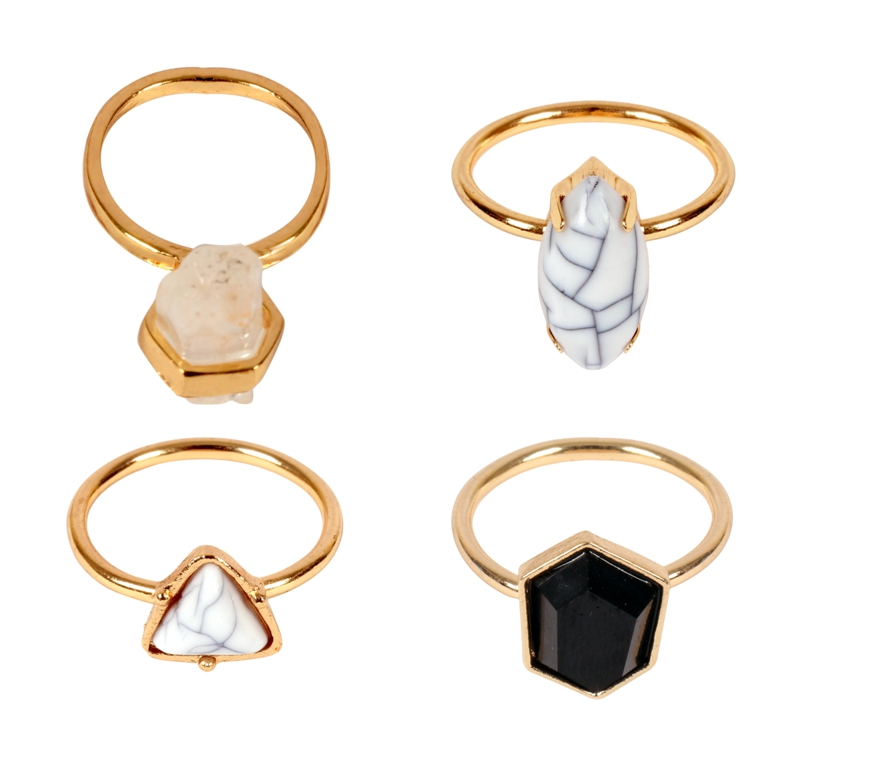 For a woman who does not like to wear too many accessories, we suggest keeping it simple, nice and stylish. These simple yet stylish rings are the best option for someone who wants to wear minimal accessories for comfort.
For women who simply want to look good and confident. can wearing a small piece of jewelry like a minimalist ring. These are very fashionable and appropriate for your professional attire, trendy looks or casually chic outfits.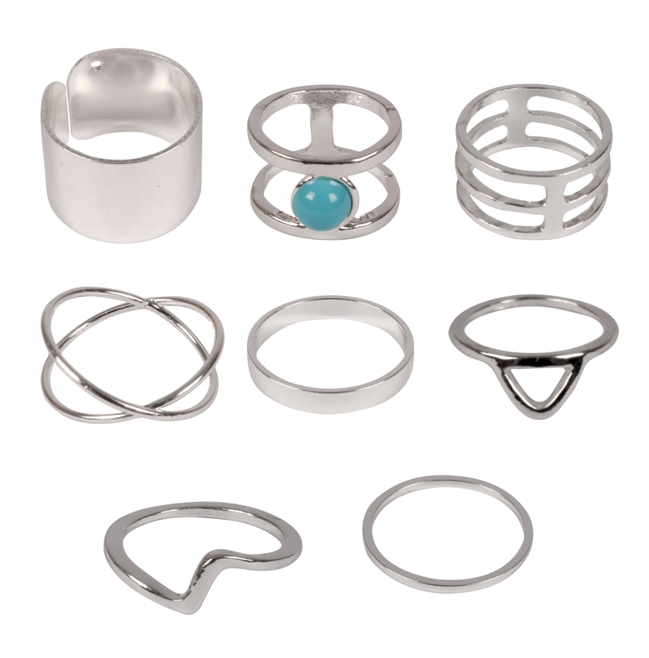 For a woman, who is inspired from street style or chic attires, these set of rings are perfect to pair with your dress. You can stack these up and combine 2 -3 for a fuller look. For someone who is quite girly, these heart shaped rings are a perfect option.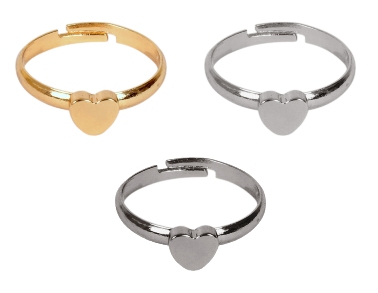 If you are the type of person that has love for rings, latest trends and want to experiment, then you can opt for these metallic gold and silver bohemian rings. Most people that like the boho style are all about the love, therefore don't hesitate to add this love to your collection.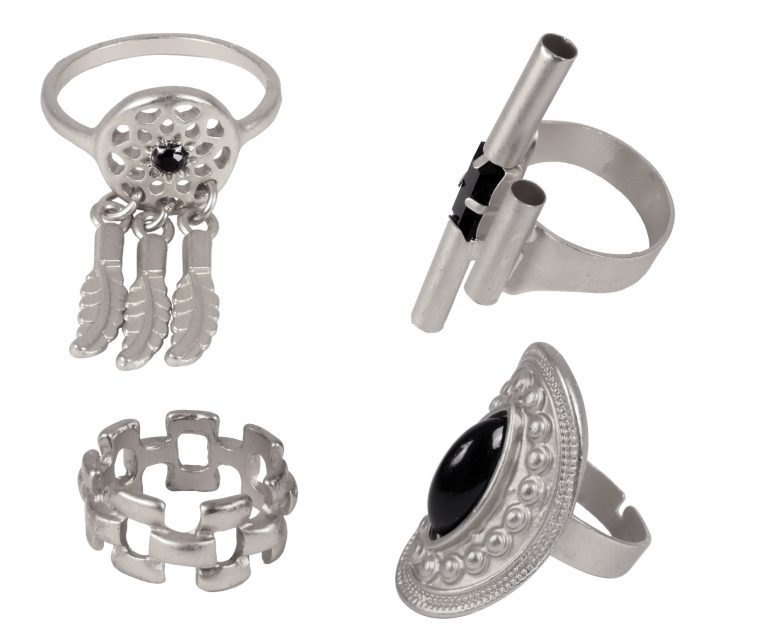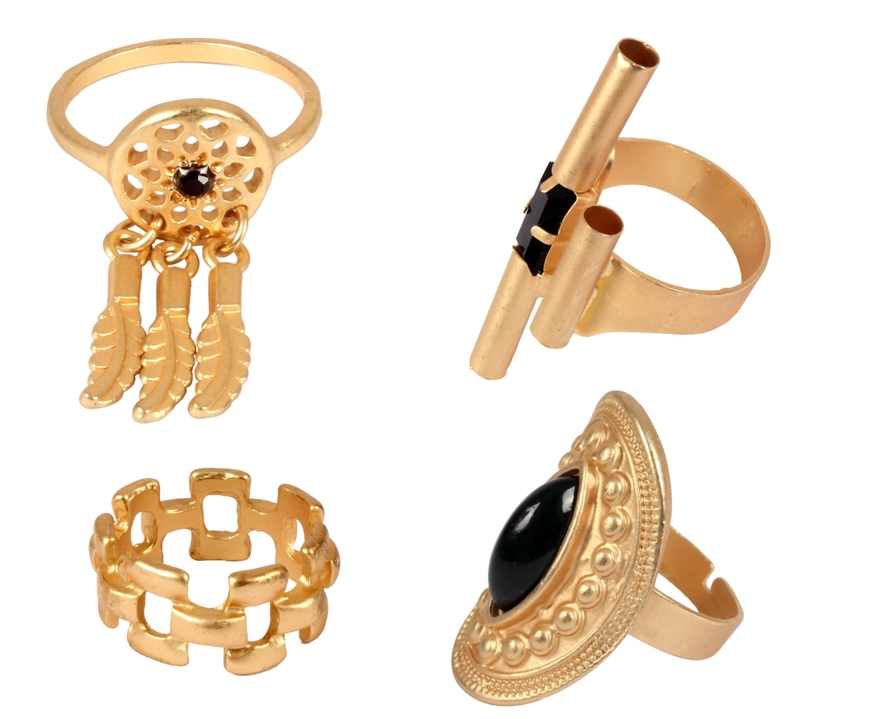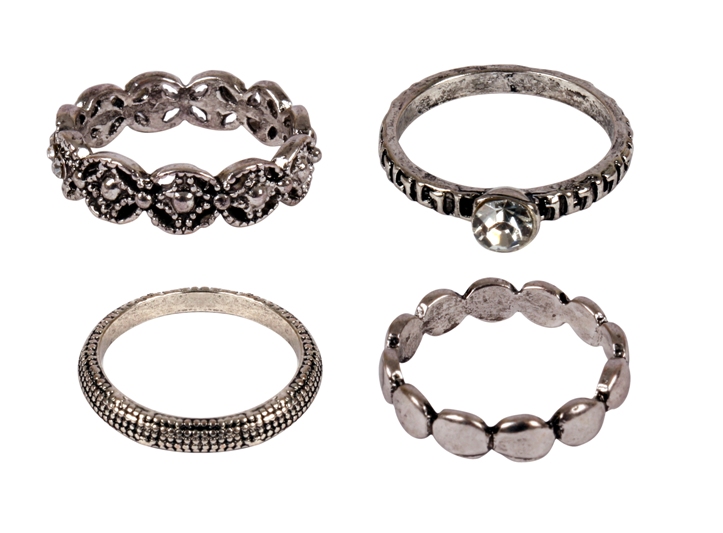 You may also enjoy these posts –