Appearing good when one travel need not be a compulsory task but finding time to look good while waiting for the flights may just take a few minutes and work wonders. Celebs regularly get clicked on the arrival and at departure gates and then their looks get evaluated, rated and even aped.
Airport fashion was earlier considered only for Bollywood celebrities but now the trend is changing.

Jacqueline Fernandez Airport Style


Sonakshi Sinha Airport Style
People have started taking a cue from the celebs on the "airport look" and have now mastered the art of nailing their airport look. Style a winning look for yourself at the airport. If one is wearing baggy pants, balance it out with structured like a blazer. A stole or scarf makes for a functional blanket on the plane and gives your outfit some layers and considered as casual. 
From traditional to classy, trendy to comfortable get the airport fashion as per the season. As this is the wintertime, travel fashion will include woolen, leather jacket etc. One needs to have casual-chic neutral airport look while traveling. It has to be versatile, to choose a fabric that feels comfortable to ones need.
One can go in for a long zip-up sweatshirt or a simple cardigan sweater which works wonders. From top to bottom one must wear comfortable clothes. It is observed that comfort clothing is now a style statement and the best place to flaunt this trend is at the airport.
Here are some trends that can be followed in the airport fashion to look trendy
Winter clothes 
With winters around wearing warm clothes will be a mandate for all travelling by air anywhere. One has to wear something that is tight or skin fit to make you feel warm which should be fashionable yet comfortable. 
Winter Airport Look Essentials
Leather jackets
Skin fit lycra pants
Fur overcoat
Woollen jackets pants
Knee-length winter boots
Leather pants & leather jackets
One can go for bold and animal prints tops with these jackets and leather pants.
Accessories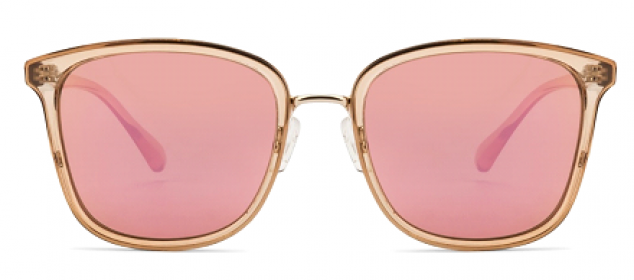 Hair neatly tied up or loose whatever is comfortable for the person travelling will be best. Keep the shoes and bag in track well-coordinated with the dress color. Carry a great pair of sunglasses that will look trendy on you. Mainly when you're traveling by air have a no-fuss look, more cleaner and more comfortable look is the best.
Extra pair 
It is always advisable to carry an extra pair of clothes while you're traveling to any place with a different atmosphere. One may be travelling to a place that needs warmer clothes or something, which is great in the hot & humid area, hence changing before one land, is a good idea.
Wear your style statement 
Make a difference in the style by wearing the clothes of one's choice that with merge with one's own personality. Just don't impulsively follow the celebs, instead, choose outfits that cater to your style and comfort.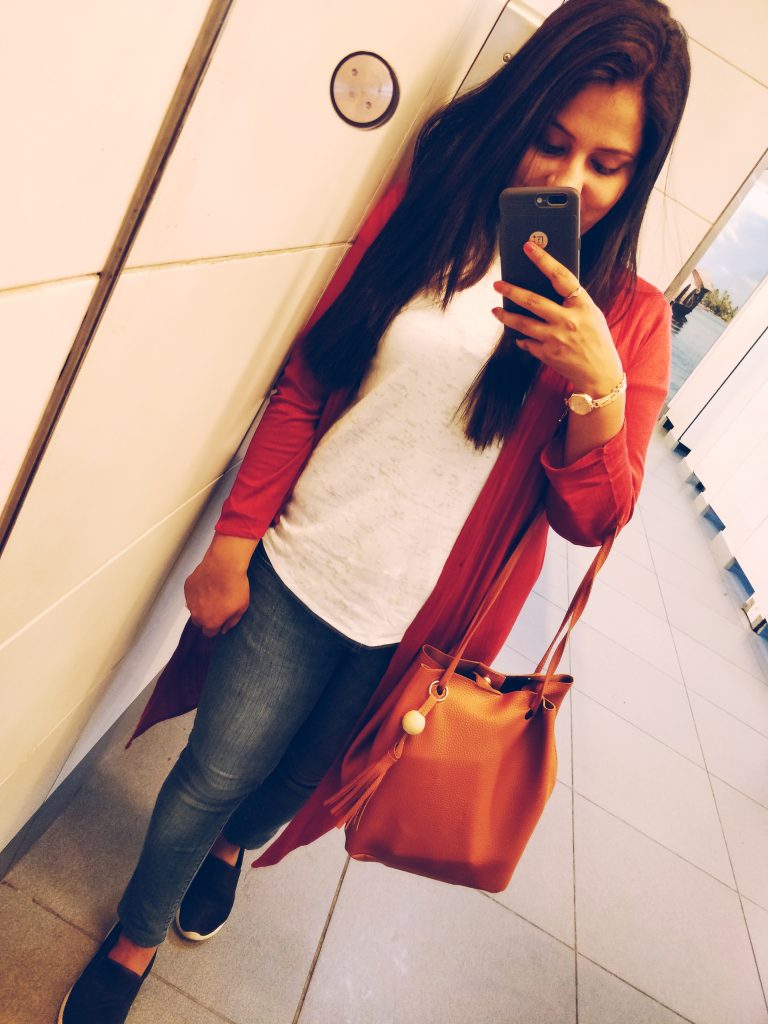 "One must wear clothes that are not too bulky and don't be too overdressed while travelling. It is always better to throw on a jacket, maybe a scarf that can work as a double cover when the temperatures go down. The rule is to keep it modest and the outfit should be apparently functional.
Wear any clothes that are easy to carry, comfortable and totally customizable to your sense of style to make you look and feel relaxed", Nikita Vira Kaushik, Designer and Co-Founder of Studio Casa 9.
Also Read – What to Wear While Traveling – Travel Fashion
Much Love
Yogita Aggarwal Gupta