Hey you!

For girls, the season of festivities is always on, sometimes in the form of weddings & sometimes in form of Valentine. We girls are so fond of this season since we get to full-fill our fashion desires. The wedding season is on in full swing and apart from the lookbooks I wanted to provide you guys a different yet relatable and useful idea for the wedding season.
There are several lookbooks going on over the internet, how you can dress up while you are a guest or if you are a bridesmaid, or a bride herself. While thinking of the ideas I came across the online store "The Bling Stores".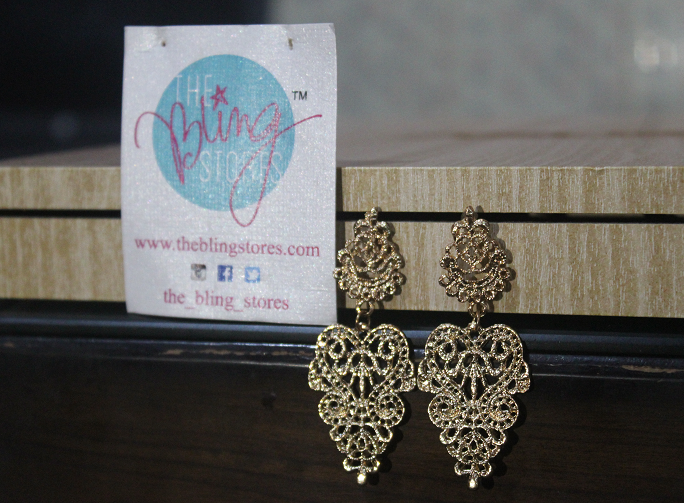 They have a beautiful collection of accessories. Be it your traditional jhumkis or an indoor western neckpiece, an array of all the jewelry accessories you require for the wedding season. Initially, I thought they would serve me only with the western and boho statement pieces but hey, to my surprise they have a beautiful range of jewelry that will suit not just a single but number of outfits, yet look different each time.
If you want to look your best in an upcoming event in a college or in any traditional occasion and do not want to miss your style, then 'The Bling Stores' is the one stop shop for you. I believe that one should not forget that their style is a mix of the latest trend and their personality as well. Every time you put on an accessory or any jewelry you add up a unique style to your look To give your complete look a bohemian, stylish yet freestyle an accessory is all you need.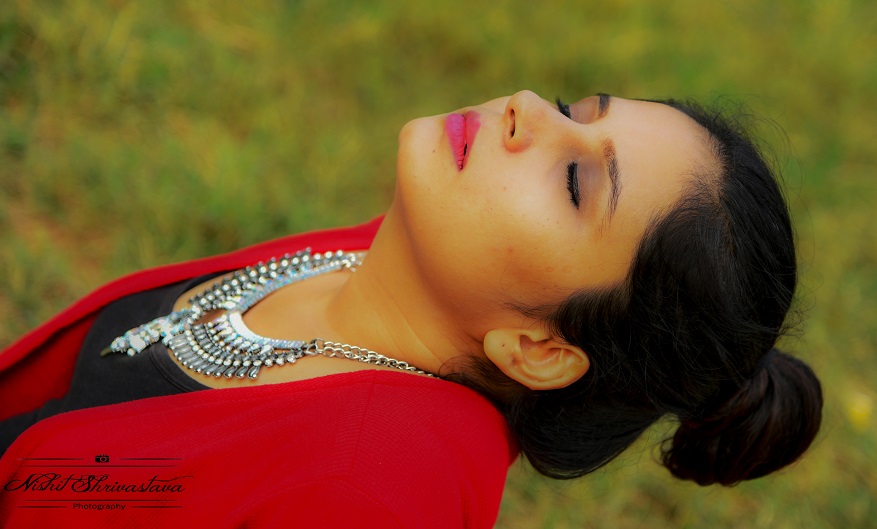 In order to go follow a trend and make it compliment your look, you need to be experimenting. An experiment may fail but you will definitely learn something. Ah! Yogita, too much of philosophy! We are talking fashion here!
So, let me show you my take on the statement piece I got from the Bling Store.
This one is the statement necklace that attracted me towards it and seems to call me again and again, to buy it. Therefore, without making any delay or thinking twice I purchased it. This retailed for 1250 Indian Rupees, might sound to be a tad bit on the expensive side. However, this is one such piece that you can wear on your western outfits, your ethnic select and also on casuals to make it a statement outfit overall.
I tried to give my casuals a tinge of glitz and glam with the neckpiece, and let me tell you guys this piece made my outfit that perfect glamour it was asking for.
A silver necklace with stone embellishment from the bling bag serves me in different ways. I also got myself three earrings. Two of them were on the western side and the third one was the traditional earing.
I personally love to experiment with my looks and therefore, I styled my blue denim with a black tank top and a threw a shrug over it. Let me tell you guys, I too was pretty unsure about the look previously but as and when I saw this it has become my personal favorite.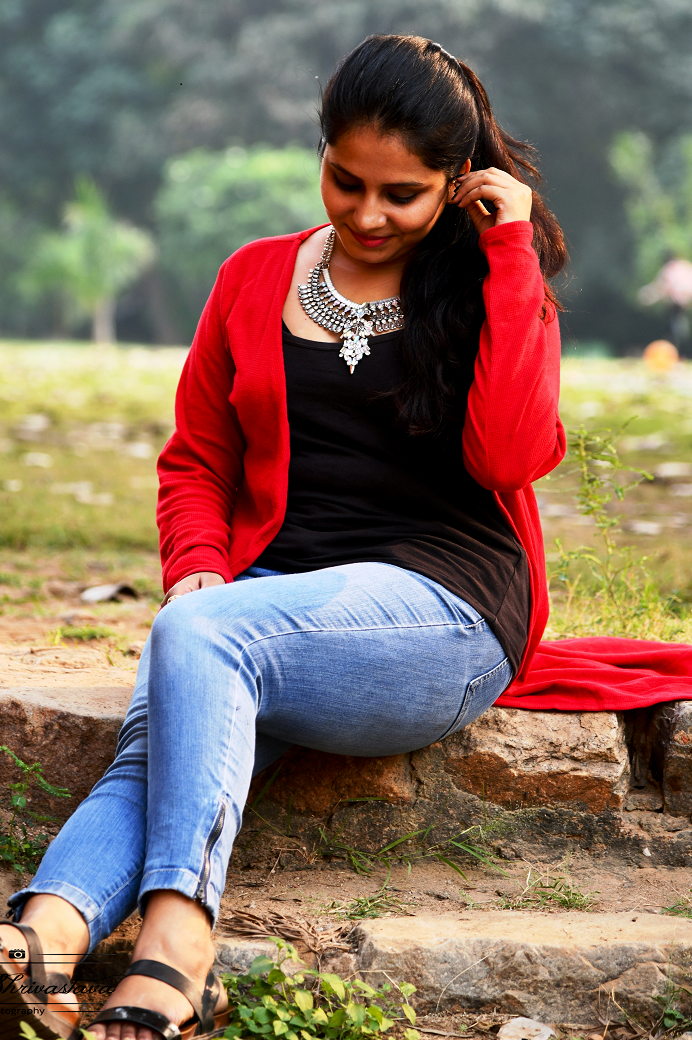 And the best thing about this online jewellery store they even sale personalized jewellery.
So, I hope you too loved the look as much as I did. If you have any suggestions or would like to know about any fashion trend do let me know in the comment section below.