The Summer with its harsh sun, hot prickly air, and exasperating stickiness are not ready to leave yet. A simple yet effective way to beat the heat is with a tall glass of fresh sugarcane juice.
While surely effective is it really simple to procure sugarcane juice on a regular basis? Yup!! now you can have hygienic sugarcane juice any time you want, OMG!!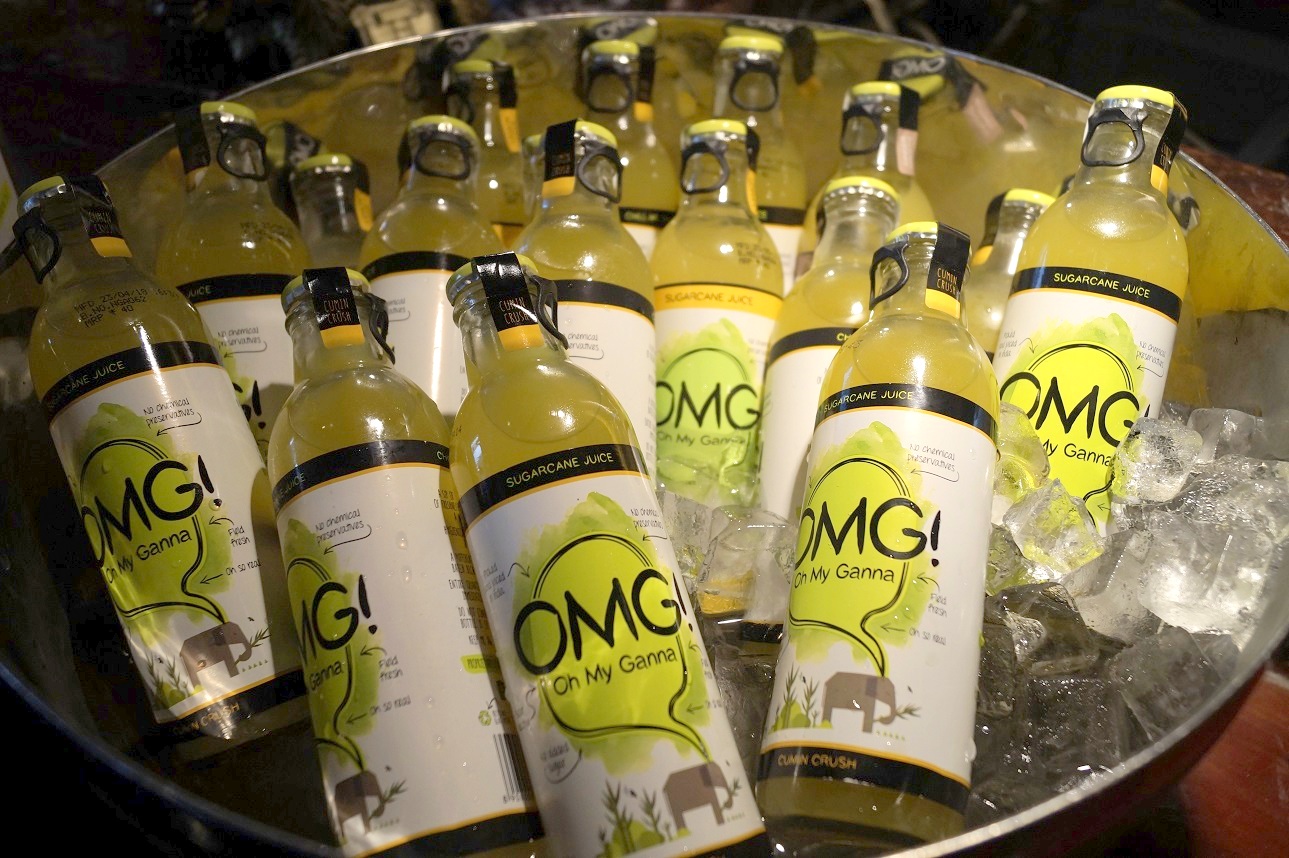 While OMG is my sentiment for the news it is also the brand name that is keeping me happy this summer. OMG i.e. Oh My Ganna brings you world's first bottled Sugarcane Juice with a non-refrigerated shelf life of six months. What this magical bottle offers is the same great taste and nutritional values of fresh sugarcane juice without adding any chemical preservatives.
If you haven't have had a taste of freshly squeezed Sugarcane juice, you are missing something in your life. And this bottled sugarcane juice is blessing for those who love Sugarcane juice.

Along with great taste, it also has high nutritional values. Due to its perishable nature, sugarcane juice cannot be preserved for long and thus we had to depend on sugarcane juice stalls for it but at these stalls, the hygiene is also one big question.
Nutricane beverages uses an indigenously developed technology that enables us to enjoy sugarcanes authentic refreshing flavours in the most hygienic way. The convenient 250 ml recycle glass bottle filled with the goodness of sugarcane juice comes  at an attractive price of Rs. 40 only. The super fluid has hit the market in three avatars –
OMG

! Cumin Crush – Sugarcane juice with cumin flavor

OMG

! Ginger Groove – Sugarcane juice with ginger flavor

OMG

! Lemon Love with Lemon flavor.
Also Read –