Hello Everyone,
Hope you all are doing good,  today we are going to review a health drink on blog. Recently, I received Gaia Green Tea Lemon Flavoured for review.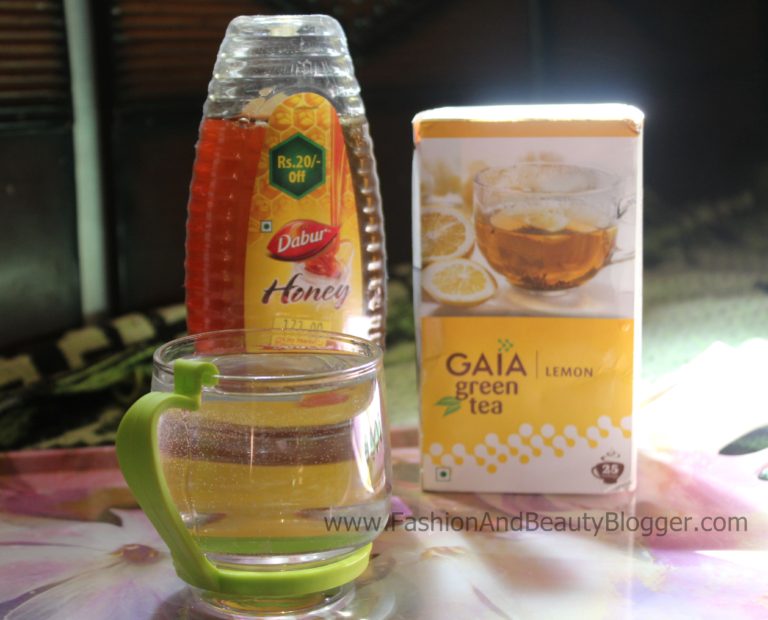 I received the pack of 25 tea bags, these tea bags you can easily carry with yourself to office.
Product Claims – GAIA Green Tea – Lemon is a perfect blend of anti-oxidants and Vitamin C that strengthens the immune system, detoxifies the body and keeps you energized all day long.
Rich in ECGC polyphenols, this refreshing concoction not only calms your body but also helps in achieving optimal health. Made from the choicest of tea leaves, this aromatic infusion truly refreshes your senses.
How to Make Your perfect cup of  Gaia Lemon Green Tea?
Add a teabag of

GAIA

Leaf Green Tea –

Lemon

in boiled water cup. Brew it for 2-3 minutes, add 1 spoon of honey (I always prefer but this is optional) and stir well.
Sip your perfect cup of Green Tea –

Lemon

and feel the difference!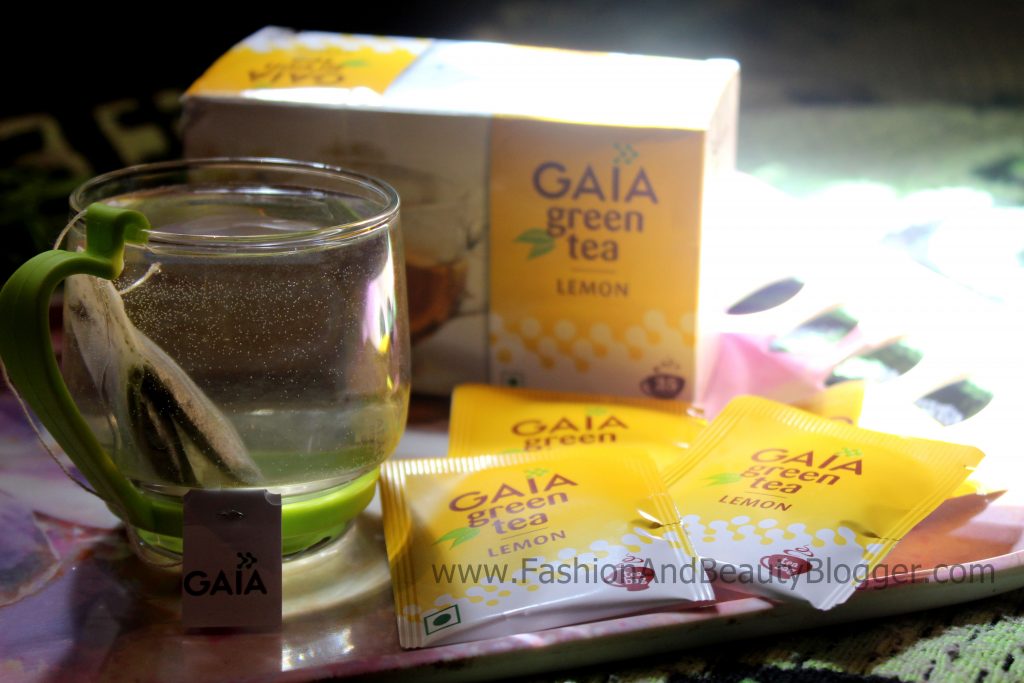 Availability & Price – Gaia Green Teas are available online as well as on offline shopping stores. Price for a pack of 25 tea bags pack is ₹175

My Review – Gaia green teas are definitely the super healthy drink options available in market but they are very srong  in taste so do remember to add some honey.
Sip atleast one cup of green tea daily and stay healthy 🙂
You may also enjoy reading these blogs-