Hi everyone,
Today I am going to introduce you all with the new hair oil range from Hair&Care. Hair & care the non-sticky hair oil brand has recently introduced amazing fruits oil range.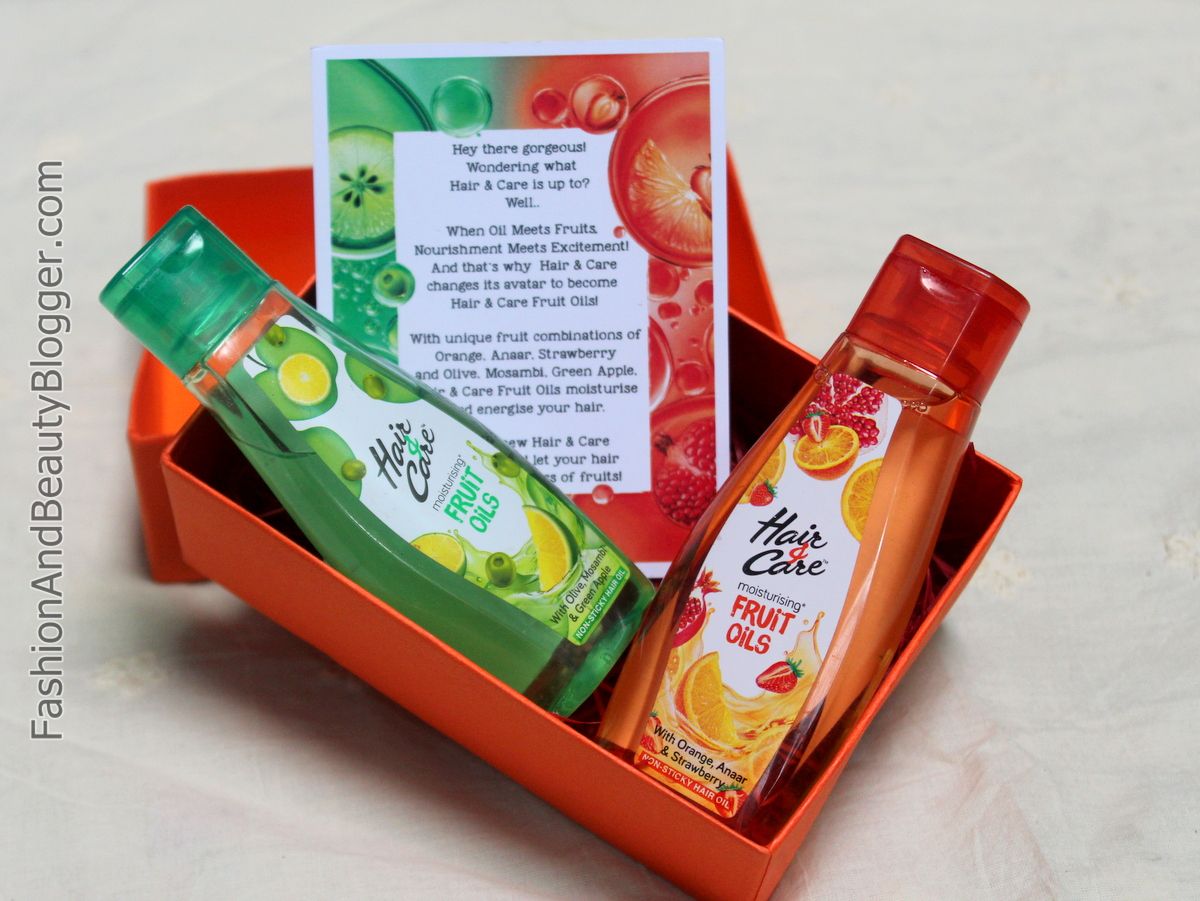 Hair & care fruit oils come in two variants –
Hair&Care Fruits Oil with Olive, Mosambi and Green Apple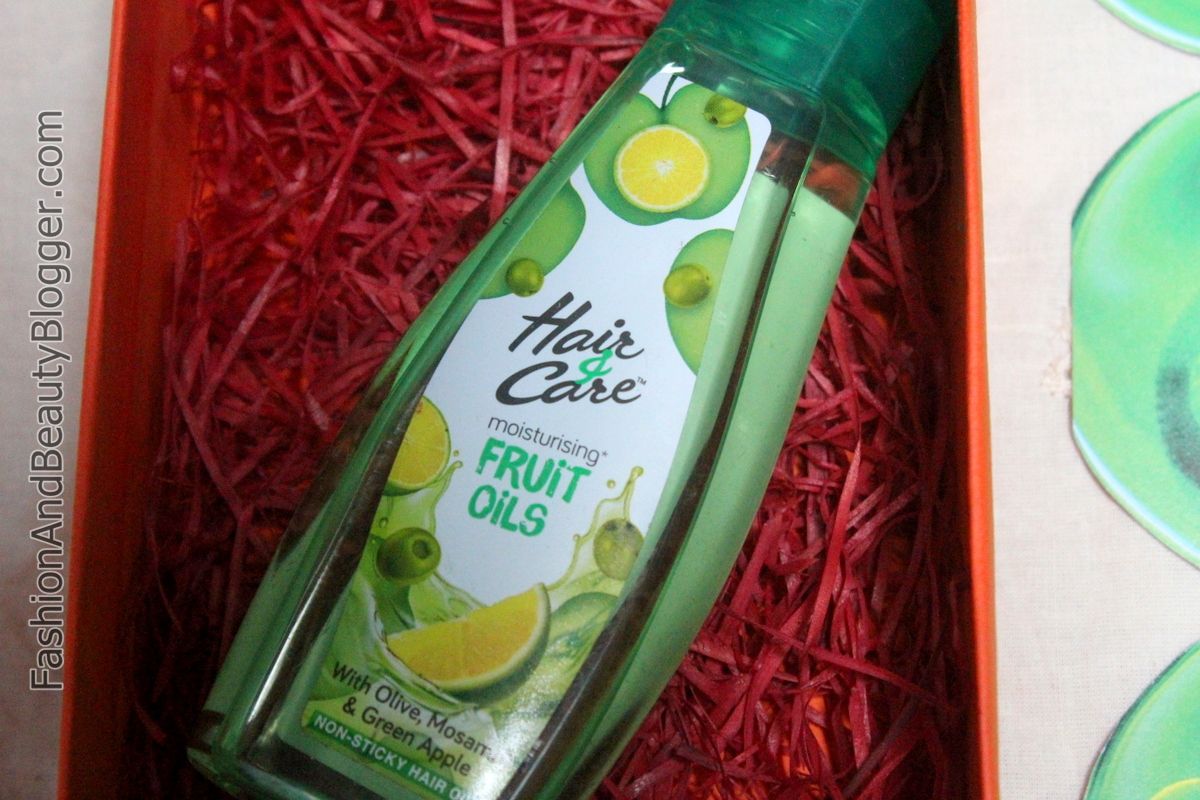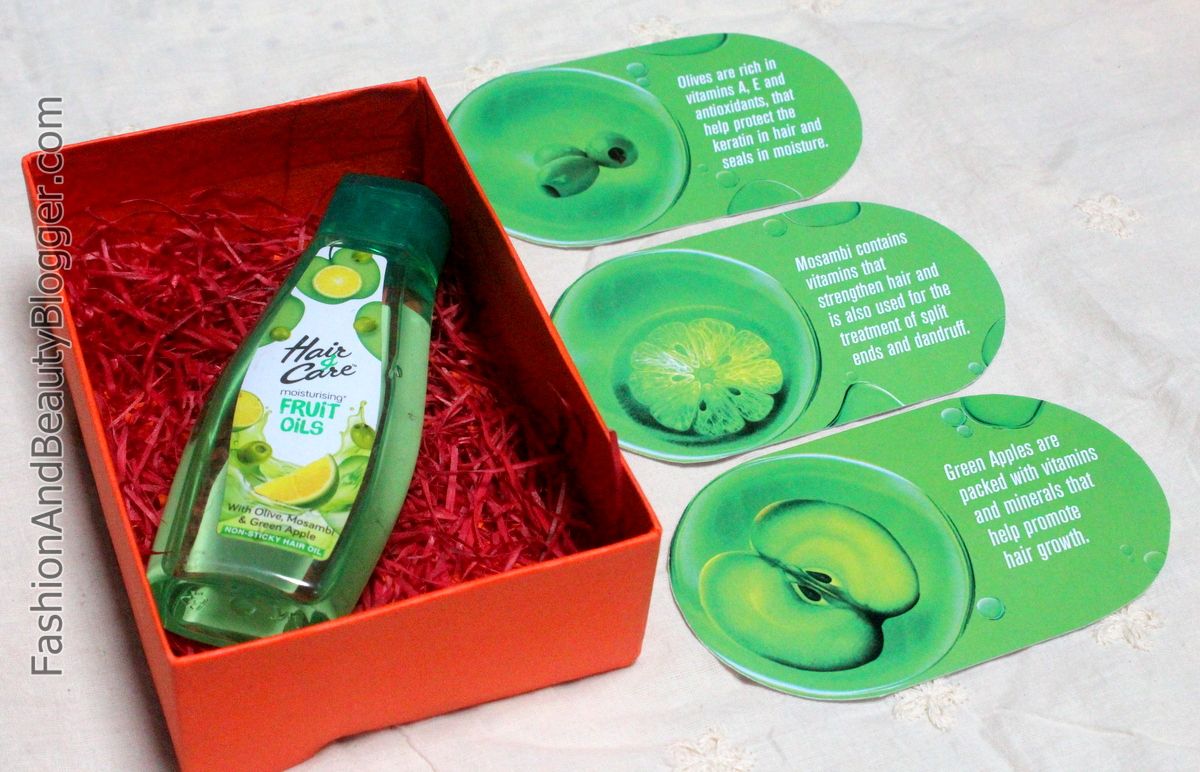 Hair&Care Fruits Oil with Orange, Anaar and Strawberry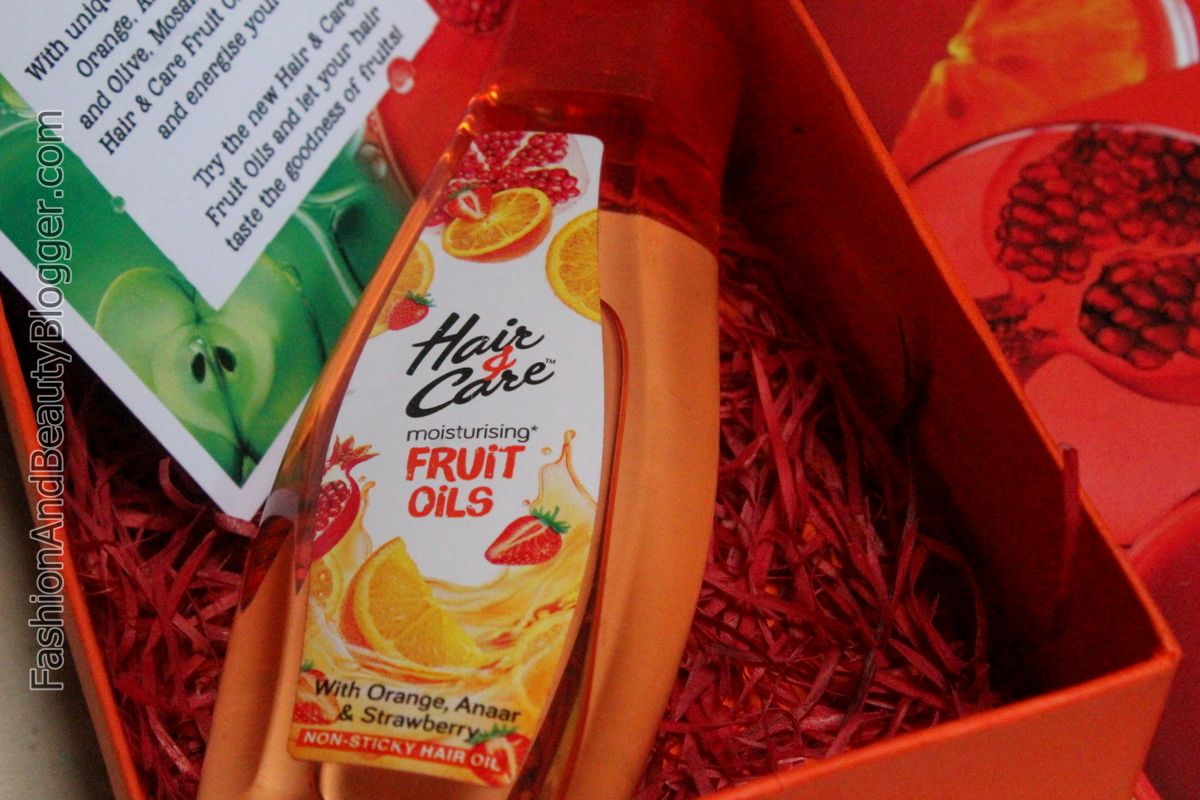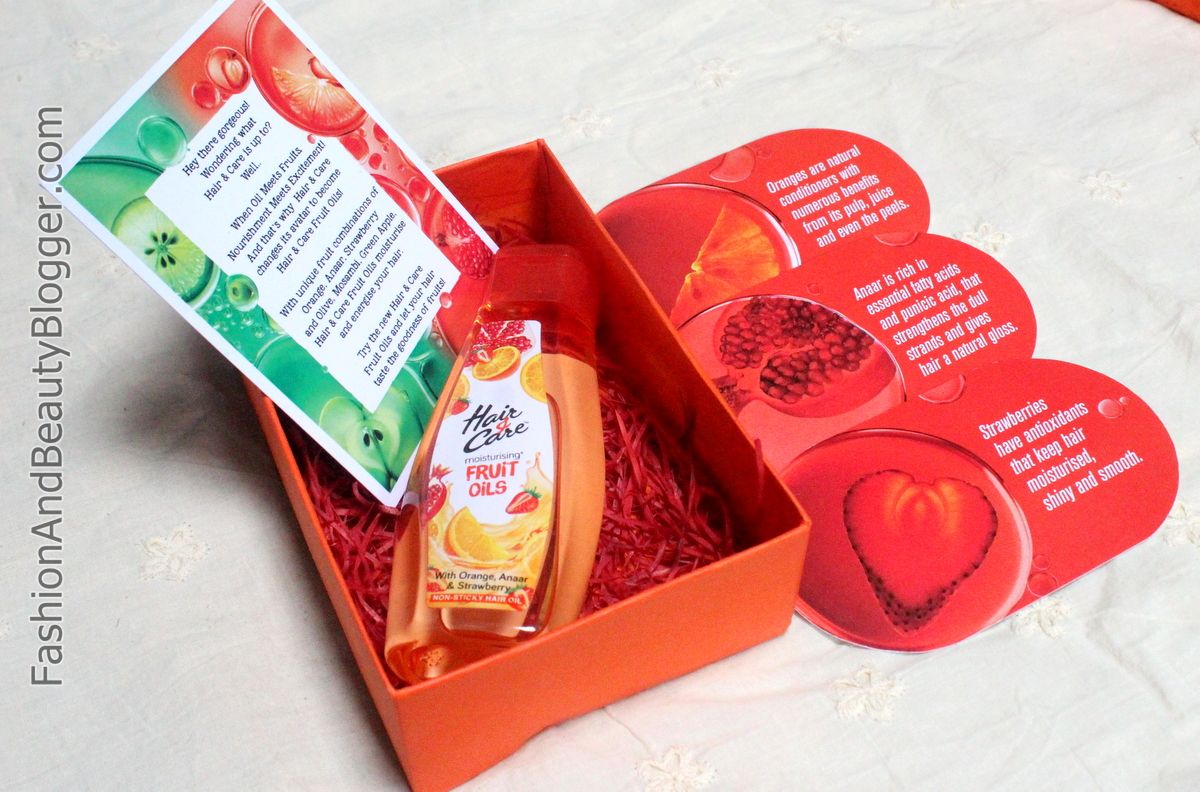 Let me explain you the benefits of these fruits in your oil. 
Olives are rich in vitamins A, E and antioxidants, that help protect the keratin in your hair and seals in the moisture.
Mosambi contains vitamins that strengthen hair and is also used for the treatment of split ends and dandruff.
Green Apples are packed with vitamins and minerals that help promote hair growth.
Oranges are natural conditioners with numerous benefits from its pulp, juice and even the peels.
Anaar is rich in essential fatty acids and punicic acid, that strengthens the dull strands and gives hair a natural gloss.
Strawberries have antioxidants that keep hair moisturised, shiny and smooth.
Product claims & Price –
When oil meets fruits,  nourishment meets excitement!
And that's why Hair & Care changes its avatar to become Hair &  Care fruit oils!  With unique fruit combinations of Orange, Anaar, Strawberry and Olives, Mosambi, Green apple.  Hair & Care fruit oils moisturise and energise your hair. Try this new Hair & Care fruit oils and let your hair taste the goodness of fruits.
100ml bottle of this fruit oil costs ₹60.
How to use – 
You can deeply massage into scalp for extra nutrition.
Also you can apply it as serum on your washed hairs to manage them.
 My Verdict –
I used the 'Hair&Care Fruits Oil with Olive, Mosambi and Green Apple' to maintain the keratin of my hairs and for improved hair growth.  The oils have light fruity fragnance. I massaged this oil before 3 hours of hair wash and after washing my hairs,  I found them softer than usual hair wash. 
You may also enjoy –