Hola girls,
I recently heard a lot of positive comments about the super volcanic pore clay mask by innisfree and luckily got its free sample with my previous order that i made on nykaa.com So, here's the detailed review.
PRODUCT CLAIMS –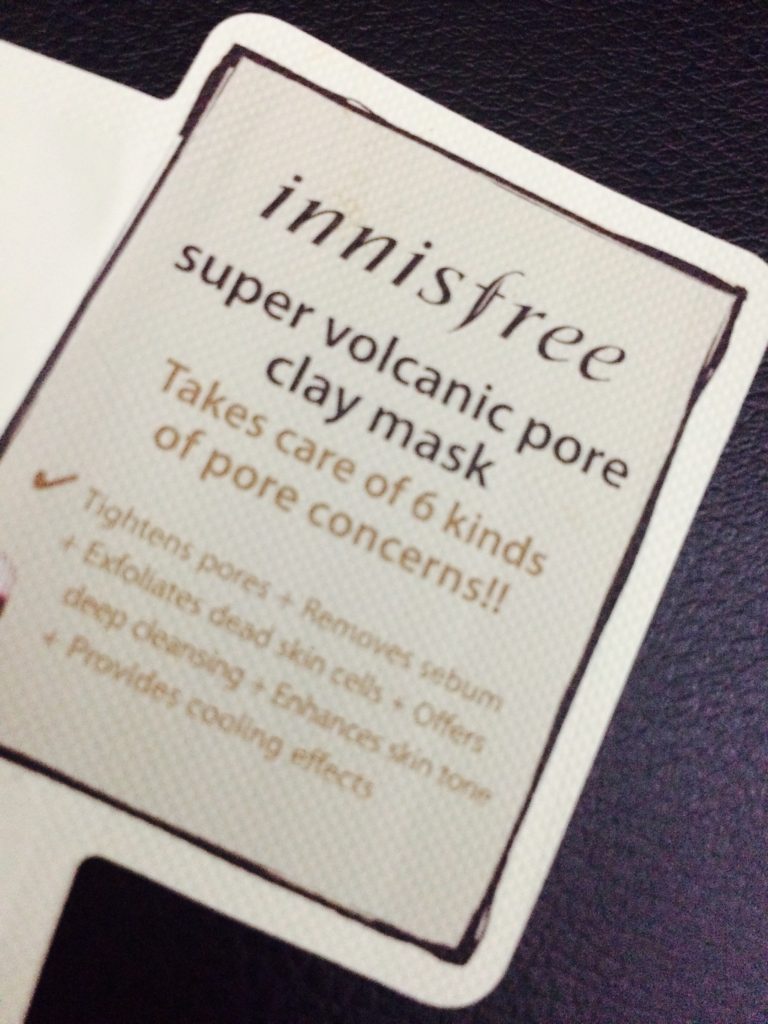 Tightens pores + Removes sebum + Exfoliates dead skin cells + Offers deep cleansing + Enhances skin tone + Provides cooling effects
INGREDIENTS – 
Written in a language that I'm not familiar with.
PACKAGING –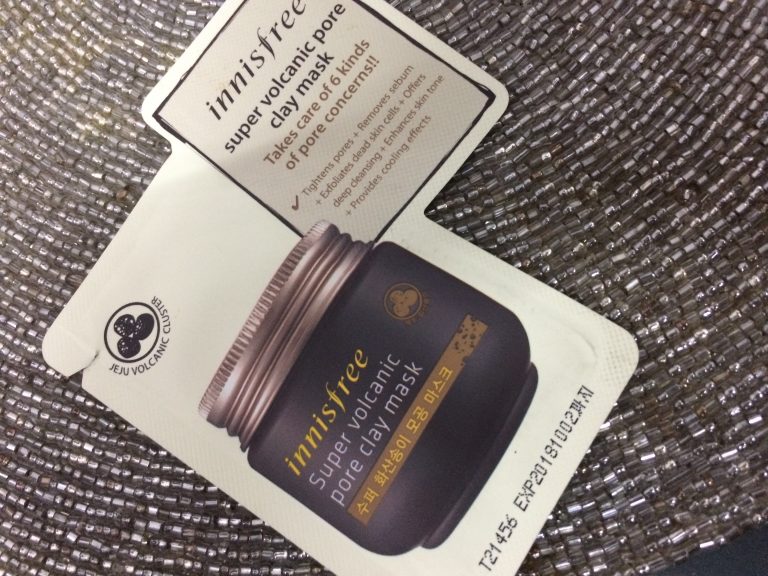 This was a free sample that i got with my order so it came in a brownish grey colored sachet the full size version comes in a round tub of the same color with a copper screw cap (just like the tub pictured on the sachet). The packaging is simple and travel friendly.
TEXTURE & FRAGRANCE –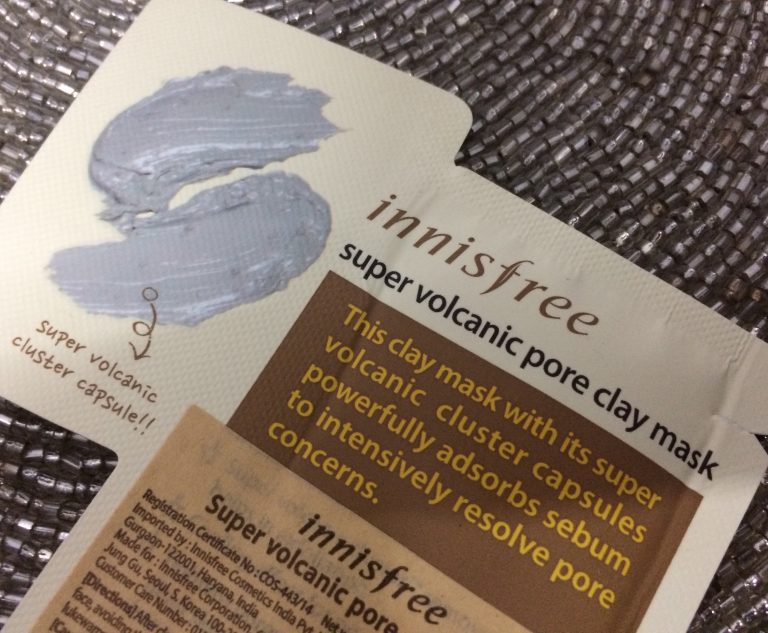 It is a grey colored clay mask and has a very thick creamy texture. It has a very mild and floral kind of smell.
MY EXPERIENCE – 
As it is a clay based mask and is quite thick i applied it after mixing a few drops of rose water to give it a smooth consistency. The pack starts drying after 5-7 minutes of application. I put it on for 15 minutes and then washed is off with water.
For me the mask really worked. It made my skin soft, provided a cooling effect and I noticed very less oil on my face. The product however does not control acne. The pores literally get shrunken. Overall I can give this product a thumbs up and would definitely recommend to people with open pores and oily or combination skin.

PROS –

Easy to use
Travel friendly packaging
Controls excess Oil
Tightens pores
Provides cooling effects
CONS –
Does not control acne
Not suitable for dry skin
You may also know –