Hello beauties… how have you been?
As we all know that this is summer time and our skin requires a lot of protection against the harmful rays of the sun for which you need to cover your skin with a good sun block because it acts as a shield against the harmful UV rays of the sun and also prevents skin from tanning and dullness.
So, today I'll be reviewing the "LOTUS HERBALS SUN BLOCK CREAM" which i got recently.
Let's move towards the review.
PRODUCT DESCRIPTION
Sunblock cream SPF-30 Indian summer formula.
Indian summer brings concentrated sun consisting of UVA & UVB rays. This unique sun block cream with PARSOL® 1789 provides complete protection reducing chances of SKIN TAN & SKIN AGEING.
PACKAGING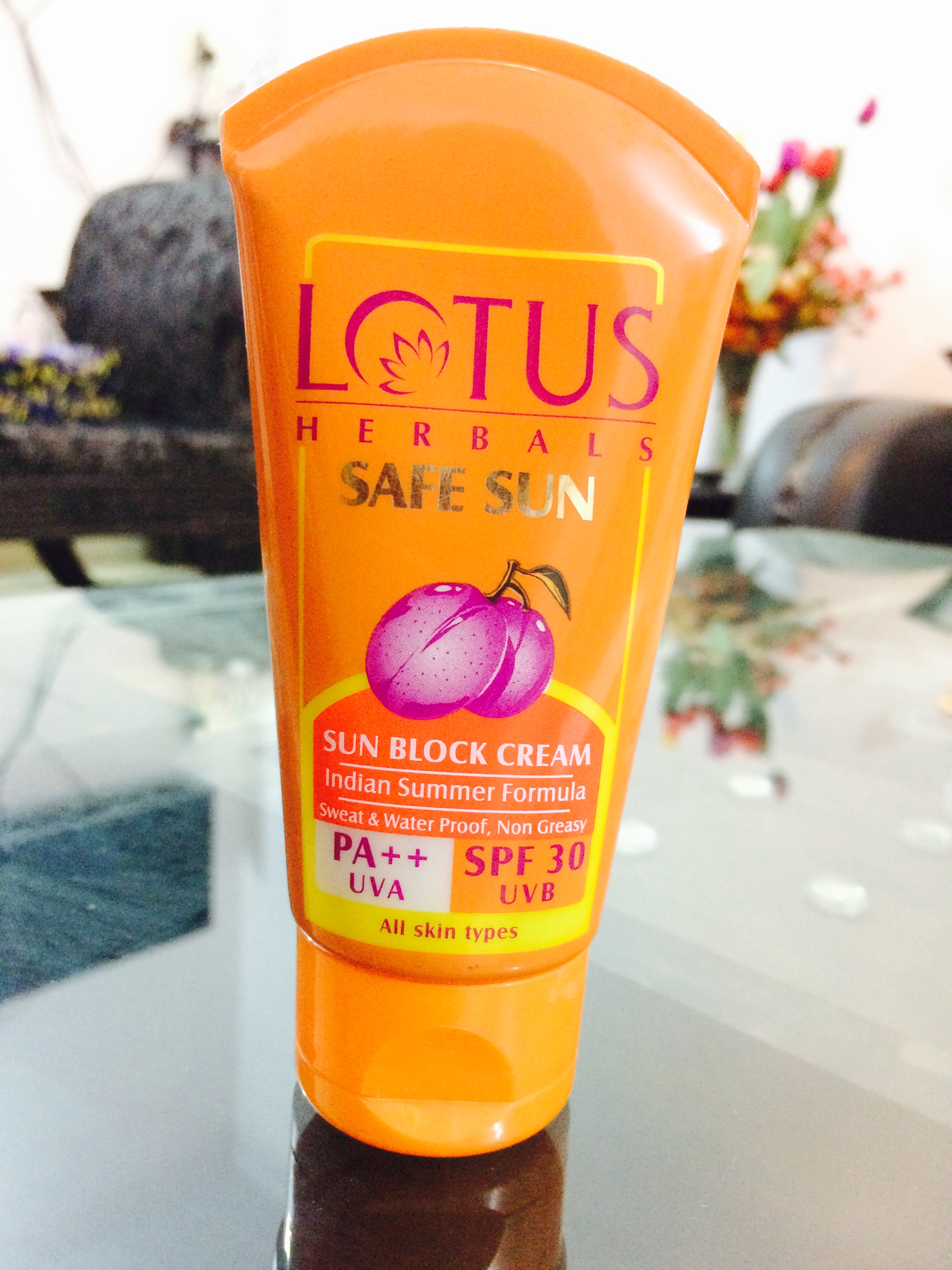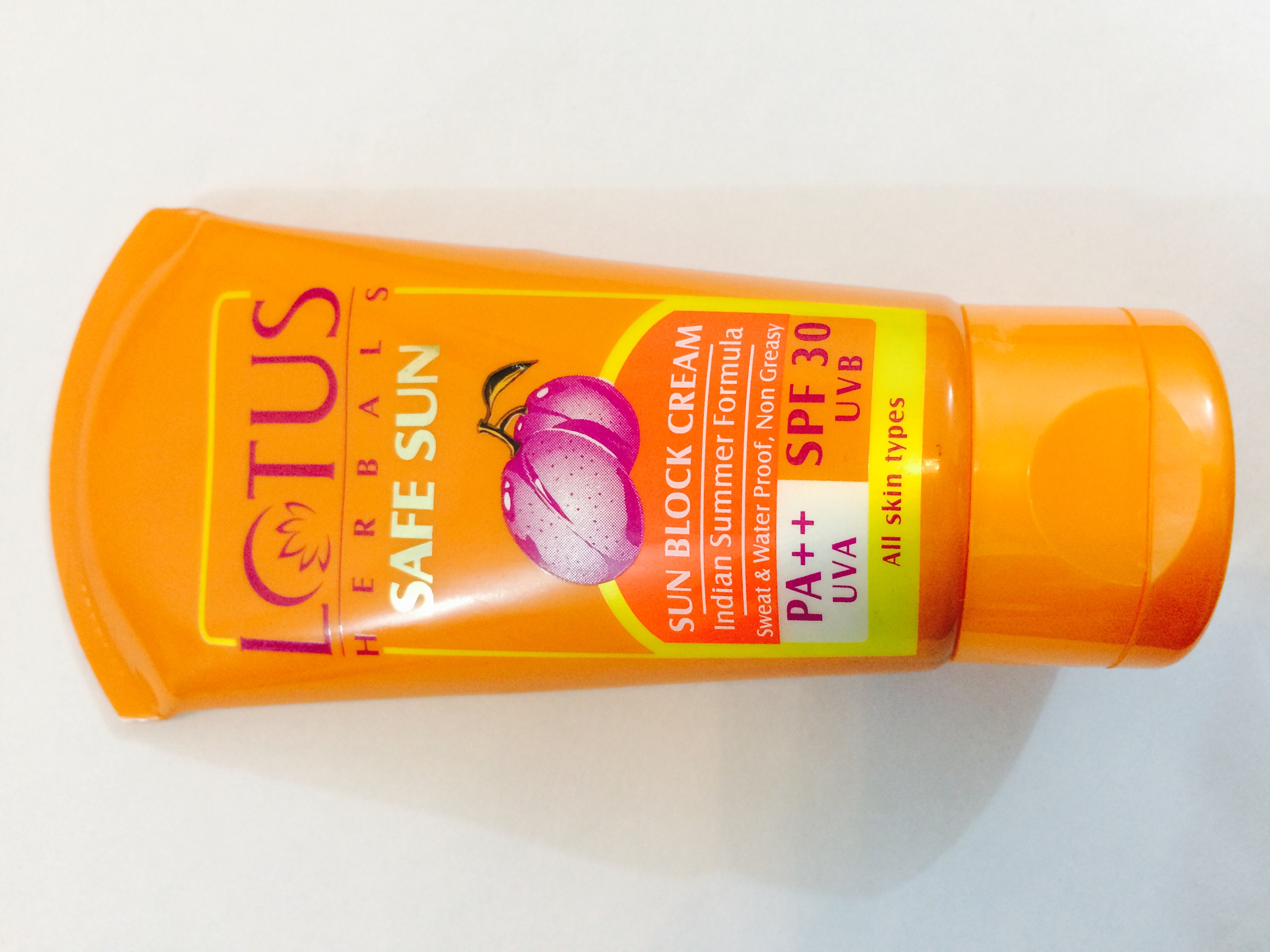 This product comes in an opaque & orange colored squeeze tube with a flip open cap. The packaging is similar to that of other sunblocks from lotus herbals.
KEY INGREDIENTS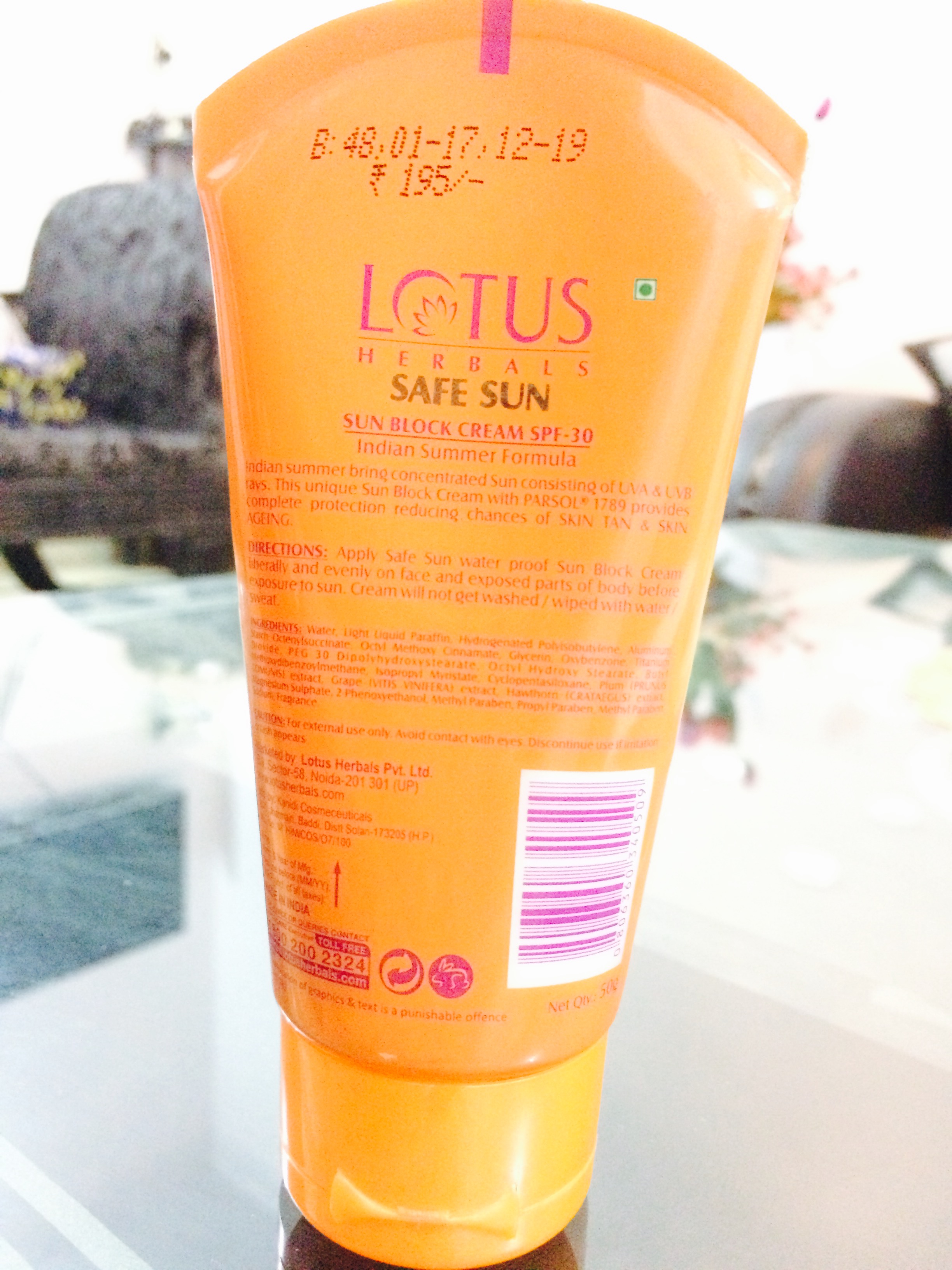 Black Plum Extract – Astringent & moisturizing. Octyl Methoxy Cinnamate- organic UV-B Sunscreen agent. Zinc cote- Physical sunscreen agent, micro fine Titanium dioxide – Physical sunscreen agent. Benzophenone-3 – Excellent organic UV-A Sunscreen agent.
TEXTURE AND FRAGRANCE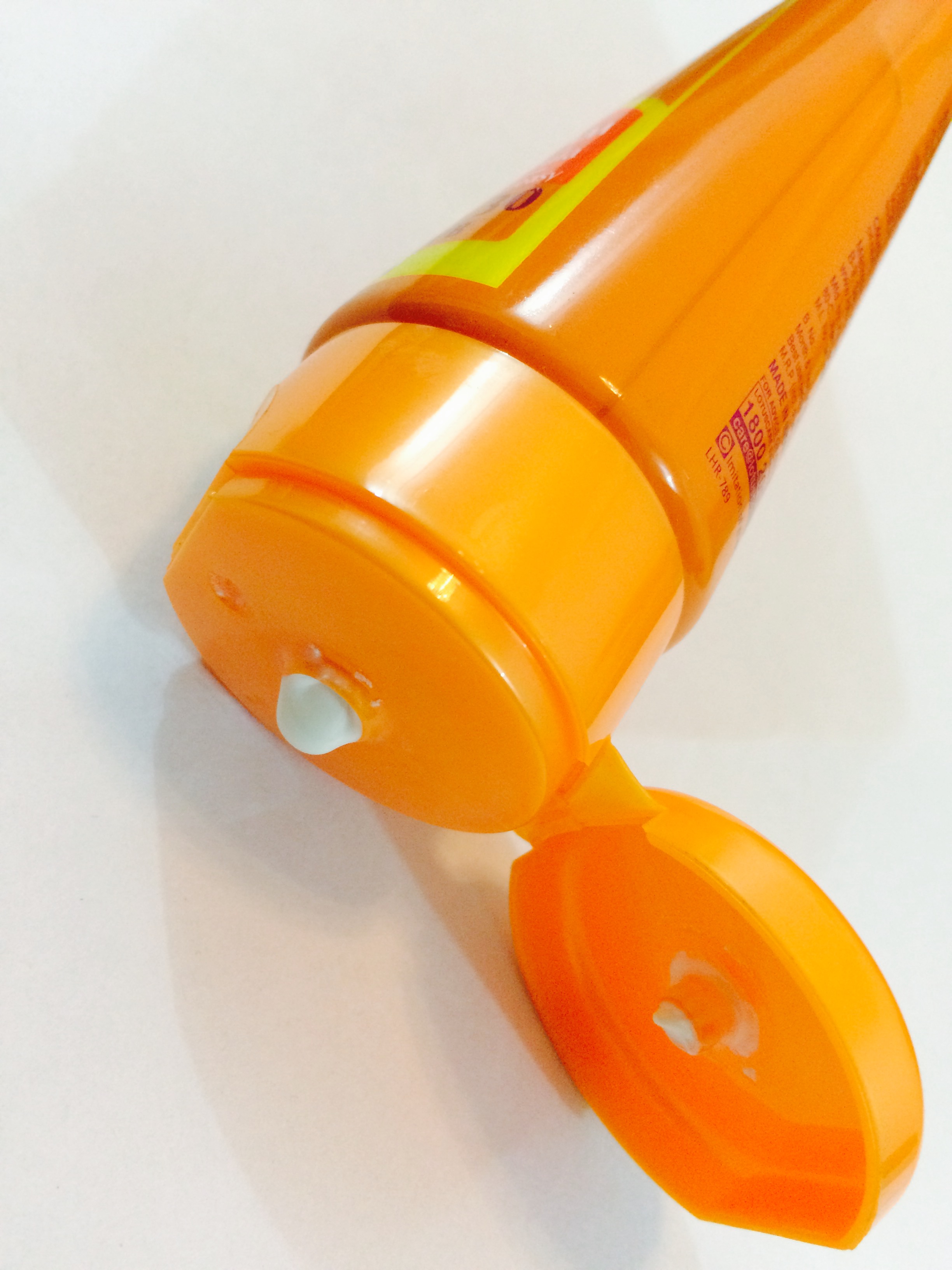 It has a slightly thick & cream texture with a mild fruity smell.
MY EXPERIENCE   
I'm totally in love with all the products from Lotus Herbals and specially the sun care range as it suits me the most. I've been using these from a long time. I got this one a month ago and i apply this whenever i step out of the house during the day.
I apply it in tiny dots all over my face and neck and then blend it. (Never apply a lot of quantity of this product at once as it will leave you with a white cast on the face) this product has plum and grape extracts which gives it a mild and fruity fragrance. For me it has worked really well.
It protects my skin from tanning and dullness. This product stays on the face for a long time without being wiped away. As per claims it is actually sweat proof and protects the skin from UVA & UVB both. The only thing that i dislike about this product is that it takes a lot of time to blend into the skin and requires effort to spread evenly onto the face.
PROS
•Protects the skin from tanning.
•Is sweat proof.
•Lasts for a long time.
•Has a mild fragrance.
•Travel friendly packaging.
•SPF30
CONS
•Takes time to blend into the skin
•Does not spread evenly on face
PRICE
₹195 for 50g
You may also read more articles –