Read my reviews for Whispering Palm Resort, Goa before you book your stay 🙂
Beautiful beaches, amazing company,  great resort, yummy food, and an awesome weather –  a perfect recipe for a wonderful holiday. Mohit and I had one such leisure trip to Goa in April and if you follow me on Instagram, you would surely know about our fun time there.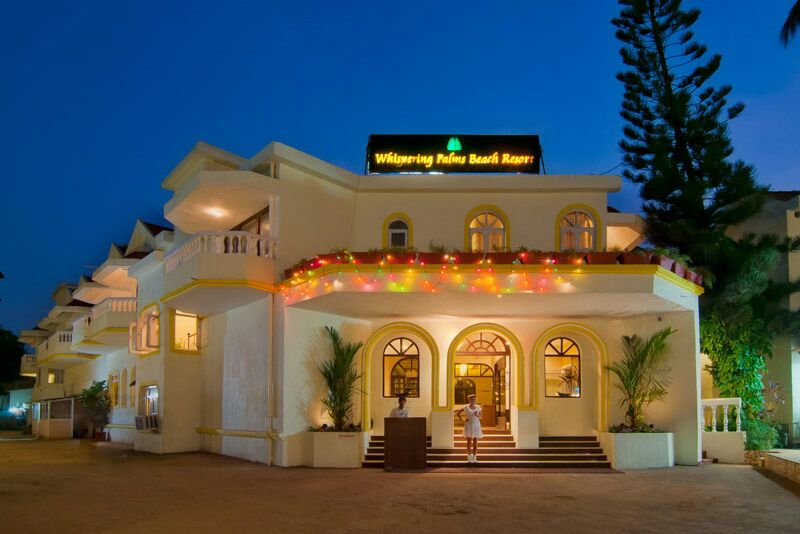 It was our first time together in Goa and we stayed at this beautiful and quaint place – The Whispering Palm Resort near Candolim beach Goa. A lot of you has been asking me about my experience and the resort, so here is a genuine review of the property.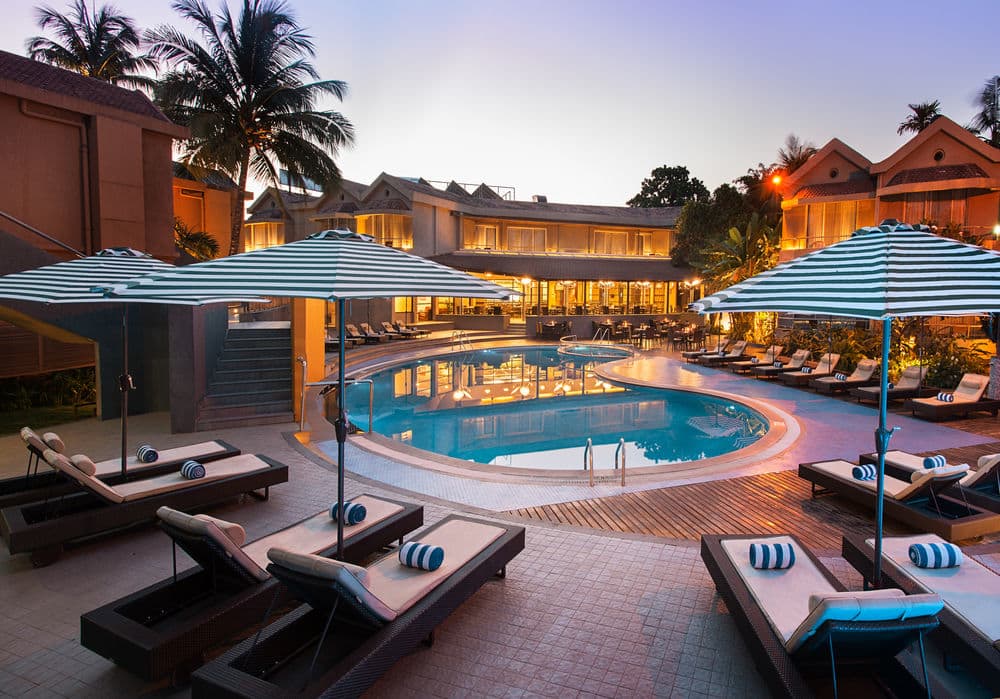 The Whispering Palm Resort, Candolim Beach Review
We booked the hotel through MakeMy Trip website for 4 nights, which cost us around INR 22,000. The pictures of the property form the website drew us in instantly we excitedly booked it. Our excitement turned into a scare when we tried calling the hotel and no one responded.
The scare
Our flight from Delhi to Goa was delayed by an hour and so. We have had booked a cab service from the resort itself and thought of informing them about the delay. For some reason, no one answered the phone and we got worried about reaching Goa late in the night and having no commute.
Our worries were resolved as soon as we exited Goa airport as a driver from the resort was waiting for us.
The Room
As I mentioned prior, we were so impressed with the property pictures while booking but yes, the room we got was not so impressive. Also the room view we got was extremely boring.
But yes, it was well equipped with regular essentials. The little fridge was full from softdrinks and beers those were chargable.
The Experience
After the initial hic-up, we were a little skeptical but Whispering Palm Resort and its services took away our skepticism soon. The property is beautiful with the added benefit of just 2 minutes distance from the Candolim beach.
It seems that the resort is quite popular among the foreign tourist as the poolside was usually crowded by their international guests.
The resort features a well-maintained kitchen, good food along with a live guitarist who even played a special track for both of us. I would also give full marks to the room service staff as they were prompt and courteous. However, the room gets an average rating, especially in the view department.
View this post on Instagram
Whispering Palm Resort, organizes regular interactive activities such as Live music night, live bar, poolside activities, live show, various games and competition for their valuable customers.  The staff makes sure that their guests have a great time.
The verdict
All in all me and Mohit had a gala time in Goa and our stay at Whispering Palm Resort was quite comfortable and worth the time and money spent. I would surely recommend the resort if you are visiting Goa for some leisure time as you don't have to go far for some enjoyment. The beach and various fun activities are just some distance away from your room.
Do share your Goa experience with us, and feel free to contact us for any queries about the resort and your Goa trip.
Read more Travel Related posts: