A ritual diligently followed by every traveller, duty-free shopping is an exciting hobby. So bright and glamorous are those doors that for some, it borders on being addictive. When you are travelling abroad, friends give you a list of items that you can purchase from duty-free shops at the airport. However, in many cases, you don't get a great deal with duty-free shopping. 
 InstaReM, Asia's leading digital cross-border payment provider takes you through some facts about duty-free shopping and some saving tips so that next time you don't end up spending a bomb on duty-free shopping.
So what is duty-free shopping? Duty-Free shopping means you can purchase products without having to pay for government levied duties or taxes. Such duty-free shops can be found at airports, cruise ships and port cities.
The first thing to remember while indulging in duty-free shopping is that anything you buy in a duty-free store may only be duty-free in that country. You will be surprised to know that many stores actually charge a hidden 7% to 33% extra as state tax while working in a duty-free space. In some countries like Hong Kong, everything is duty-free. So, be cautious before spending on a duty-free store. Here are some ways you can make the most of duty-free shopping!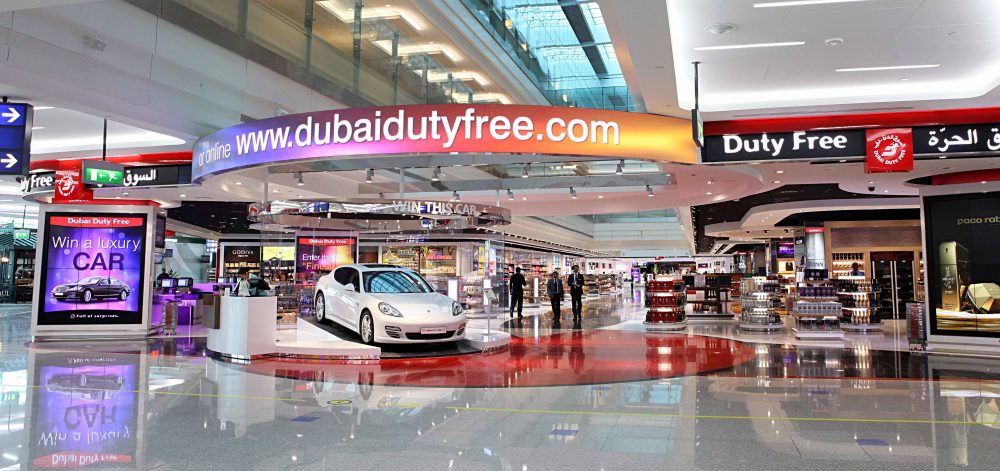 Quick Facts About Duty-Free Shopping
1. Duty-Free Is Not Always Cheaper
Even though purchases made at duty-free shops are tax-free, the MSRP (Merchandise Suggested Retail Price) could be higher when compared to other retailers. This is because duty-free outlets can actually mark up the price of a product while leading the consumers to believe they are saving on tax.
It is best to research on prices offered by the local store before buying anything at a duty-free shop. For instance, if you are travelling from the US, then it is best to buy alcohol and cigarettes from a duty-free store as these two items are highly taxed in America. A quick online research can help you save some extra cash.
2. Import Limits Vary In Every Country
It is important to know that anything bought at a duty-free store may only be duty-free in that country. In fact, in some cases, you may be liable to pay duty during the return. For example, in India, you can carry goods worth Rs. 45,000 without paying customs duty. Anything above this limit attracts a customs duty of 36%. You also cannot combine the exemption limit for two people.
For instance, if you are travelling with your spouse and have bought a television worth Rs 80,000 abroad, you will have to declare it in the name of one person once you land in India, and you will have to pay duty on the remaining Rs. 35,000. In the USA, one is allowed to bring up to $800 worth of duty-free goods. However, there is a tax of 30% charged on the next $1000 over the set limit.
3. Maintain A Paper Trail Of Bills
Don't throw away all those duty-free bills along the way. Keep them safe because you will need them to declare your shopping if required. When you return to your country of origin, you might need to declare everything you bought, to the immigration officer. So keep all the sales slips in order to be able to clear the customs process comfortably.
4. Check For Compatibility Of Electronic Goods
Electronics goods are typically the cheapest in Malaysia, Singapore, & the USA, and often the most expensive in the UK and Australia. Now even though buying a cool new DSLR camera, tablet, or smartphone overseas can save you some cash, it can also cause some difficulties if you're not careful. If you are getting big discounts on products, think again. Do you need that product? Will it be used at home? Does it comply with the power sockets in your country? Besides, do not forget that most of these goods cannot be exchanged in another country despite a warranty.
5. Use Your Miles & Transit Vouchers
Several airports offer its frequent travellers transit vouchers to shop at duty-free stores. Changi Airport, for instance, gives its travellers transit vouchers worth $20-$40. Dubai Airport also rewards its travellers with vouchers of their favourite restaurants, etc.
6. Know Your Shopping Limits
Know which locations offer the best price for the goods you want to buy. You can compare prices at various airports and know the best prices on offer for that same product. For instance, you can use dutyfree.buzz. All you have to do is enter your destination of departure, layover (if any), and the arrival airports to search for the product you wish to buy. Once the required information is filled, it will automatically show the duty free prices at those airports and also show you where prices are the lowest.
7. Shop High-Price items For More Savings
It has been observed that higher the price of the good, better is the savings you enjoy. So, avoid shopping at random when you are at an airport. Think of anything big that you need and try to purchase it at a duty-free store. Passengers should also research the prices of goods they wish to purchase from duty-free, at local stores, to avoid feeling cheated. Spend on hard-to-find wines and spirits in the country of their origin, like Italian wines, etc.
8. Keep An Eye On Charges On Multi-Currency Card
If you are carrying a multi-currency card, you will be charged for FX conversion and interest rates. Not all cards charge this fee, but for those that do, it's usually around 3% of the purchase price. For instance, if you are in the UK and have shopped worth $3,000, you will be paying an extra $90 as a 3% foreign transaction fee. There are plenty of credit cards that don't charge foreign transaction fees, so, look for options that save you money.
Now that you are armed with these facts, shop wisely the next time you enter a duty-free store.