Babies are blessings and we get short of words to adore them.  Whether you are grandmother, grandfather, uncle, relative or friend to a newborn baby, you google a lot baby gift ideas. You really want something special and useful to gift it to the baby.
People these days want to give something relevant to the newborn.  When I gave birth to my baby girl this year, she was showered with various presents.  Her gifts made me happier too as I observed that some gifts were going to be a great help. I would like to share more information about such relevant and useful gifts.
Best Newborn Baby Gifts Ideas in 2020

One of the best gifts which you can give to a newborn is a rocker. Druvika received the FisherPrice Rocker from her Tau Ji and trust me she spends some really good time in that rocker. The baby would actually enjoy it by playing in this colorful rocker.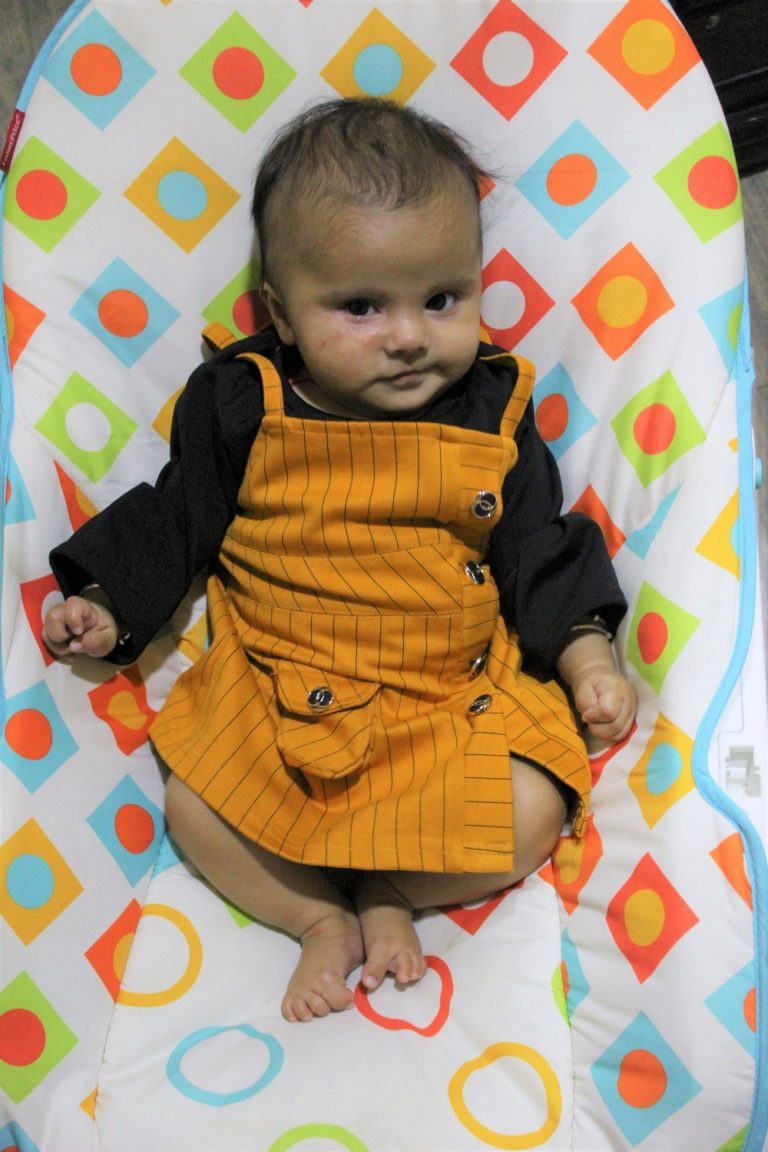 The parents can also use it to put their baby off to sleep by rocking back and forth, so this can actually prove to be bliss for the new parents as they struggle to keep their babies off to sleep. The rocker has hanging toys which can be removed. Druvika enjoys a lot in that rocker. Druvika started using that when she was 4 weeks older. According to our experience, such baby rockers are the great newborn baby gifts idea.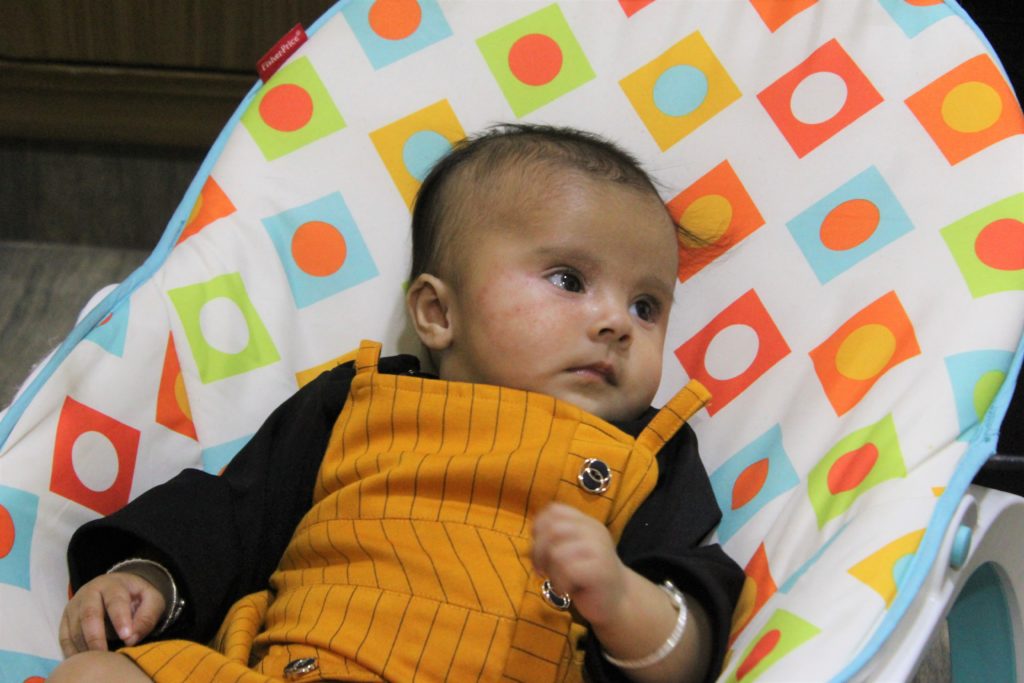 Baby Bather
For the new generation parents, baby bathers are of great help. It is a good investment, whether you are a new parent or someone who wants to gift it to a newborn baby.  Druvika received one baby bather from her big brother Anvay. With that bather, making her bath is real fun and she enjoys her bath time.
To make it more comfortable, it has anti-skid surface and reclining seat. The reclining seat allows my baby to lie comfortably. You can also put this baby bather in bathtub. Her bather is from the brand Carters.
With the help of this bather, mommy and papa are safe, they don't have to bath again with the baby.
Philips Avent 3-in-1 Electric steam sterilizer
Are baby bottle sterilizers important?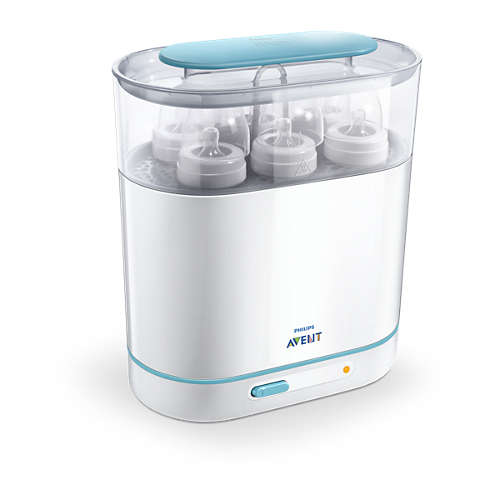 Indeed, they are. They make one of the safest options to keep the baby away from any kind of germs which occur while feeding them. A few months back, we bought Philips Avent 3-in-1 Electric steam sterilizer which is made from BPA free material. When you sterilize the bottles with steam, it kills 99.9 percent of the germs which can be harmful to your baby. So far my experience with this sterilizer has been wonderful.
For a mother, cleaning and sterilizing the bottles is a never-ending task. I can sterilize the bottles in minimum time. One of the biggest pros of using this sterilizer is that it has an automatic shut off and it just takes 6 minutes to sterilize the bottles with steam.
Baby Bedding Set
One of my friends who have a baby of 5 months old also recommended baby bedding sets. This makes one of the useful gifts to the newborns. When my daughter was born, she gifted BabyHug Cotton Bedding Set.  It looks beautiful and comfy at the same time. The whole bedding set is so cozy & comfortable which comes along with 1 mattress and 2 bolsters.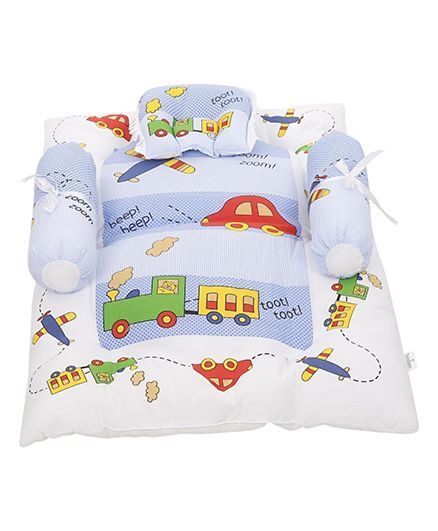 This can be used until 2 years of age. If you plan to gift a bedding set, this bedding set is the perfect one because it is super comfy, machine washable and made of 100 percent cotton. There are also customized bedding options available where you get the set with baby name on it.
Gift Fixed Deposit or SIP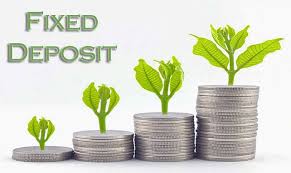 When you are out of option or get clueless about what to gift,  you can also get a Fixed Deposit or SIP done for the baby. I was reading an article in The Economic Times which emphasized investing in SIP for kids so that once they grew, that amount can be used for higher education. If you want to gift something to your baby, nothing can be much more valuable than the finances in need. The investment which you would do now will multiply in the coming years and fulfill his requirement of money.
You may also enjoy checking –