Fisher-Price Rocker is one of the best products I have been using for my daughter. It was gifted by her uncle on her Naamkaran(naming) ceremony when she was only some days old and ever since it has been one of the most useful products.. I remember when Druvi used to cry earlier and we were not able to soothe her, we place her in the rocker and she eases down. And even now she feels very happy in the rocker and screams excitedly with the rocker movements and play gym.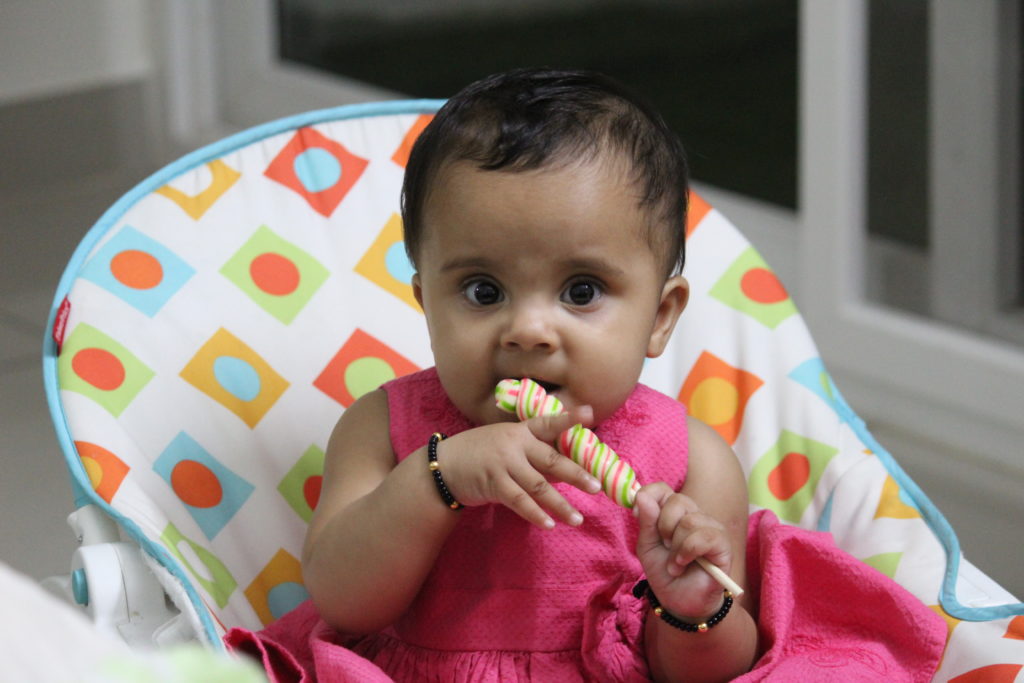 Since the day we have received this product, my daughter is quite happy staying in it as it provides comfort like a mother's lap. There are three modes on the Fisher-price Rocker and my girl feels most excited when she can rock herself 🙂 Although we had a pram and a cradle for our baby, this is one product which we have used the most. Since I have joined my blogging work after my delivery so keeping my daughter in the lap while working was difficult for me, in fact we never wanted her to be addicted to me or to any of us in the family.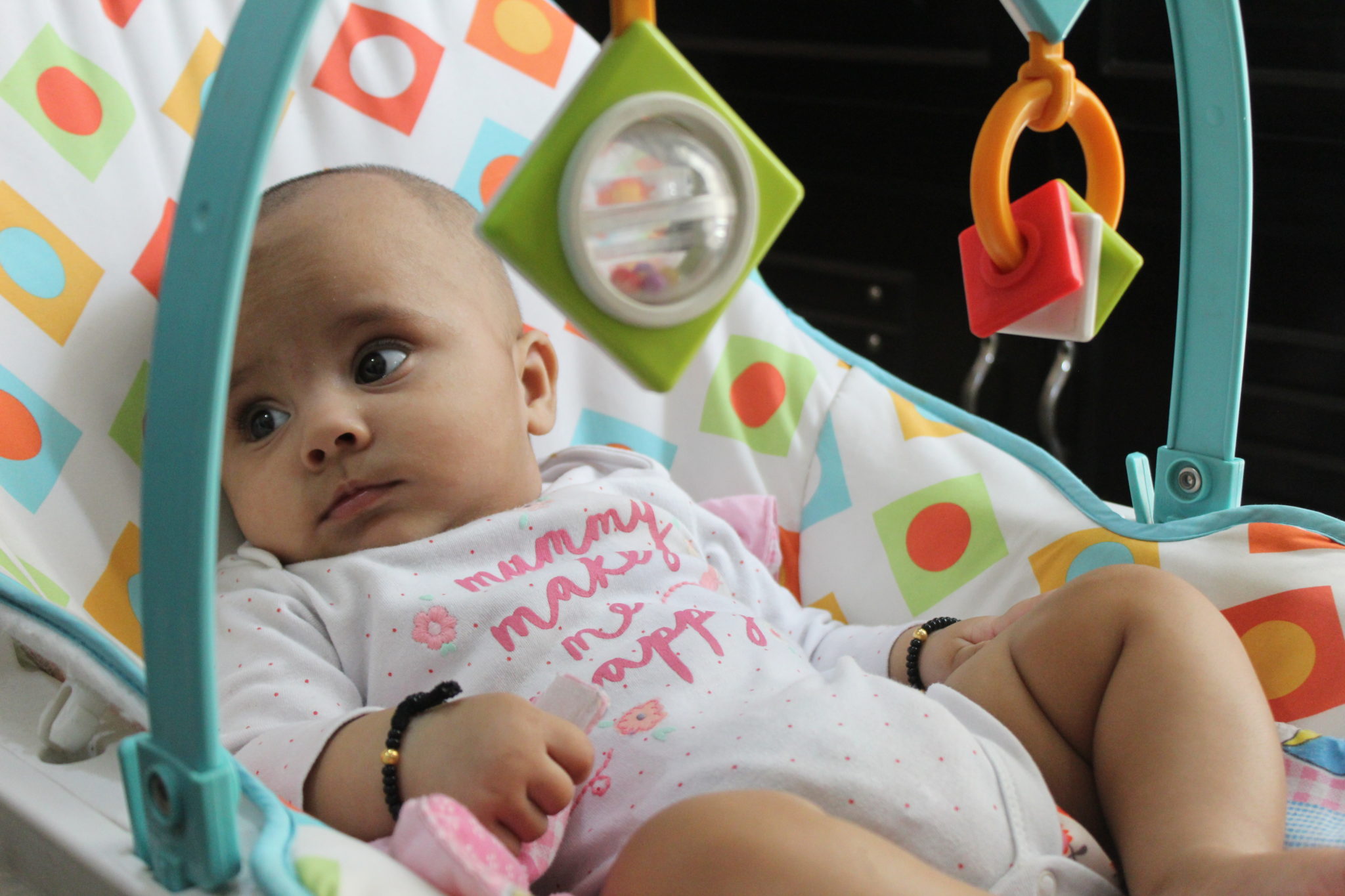 Why buy it?
I recommend this rocker to everyone I know with a small baby. Most of the rockers have fairly low height/weight limits and are so expensive but fisher price rocker gives you the highest quality so it is a great investment. The best thing that I liked about this portable rocker is that it doesn't take up a lot of room & can be stored away easily. I am relieved by the hygienic issue that I am always concerned about as fisher price rocker has a cloth that I can easily remove and thrown away into the washing machine.
It just takes a couple of seconds to disassemble the cloth seat, put it in the wash, and hang to dry.  Since I love socializing and I host a lot of get-together parties with my friends, so I was looking for a rocker that can be carried easily and I found this great feature in fisher price rocker which is lightweight and easy to transport.  
Now I can easily go to my friends' house and my daughter can have a sound sleep in her own rocker there.
FisherPrice Rocker Features:
Hanging toys that provide interactive play hours during the day so that my daughter can reserve more sleeping time for the night.
Lovely sounds & colorful rattles that attract the baby
Removable toy bar arm
Can be converted into a stationary chair for use when baby becomes a toddler
Supports baby weight up to 18 kgs so it can be used for a long time
The rocker works on a battery system that lasts only for seven days depending on your usage and you have to change it from time to time. They are not available easily but can be bought online.
complete value-for-money product
works on 3-modes which are rocker mode in lying position, rocker in sitting position and conversion into chair for sitting
It also has a vibration mode that is handy for infants
This product goes a long way:
The adjustment from rocker to the chair is really simple. You just need to pull out the kickstand that locks the rocking movement.  Safety is the most important concern that all moms face. They want a rocker that is comfortable as well as safe for their child. In this case, I must say fisher price rocker is safest among all of them. It has very soft straps that do not cause any harm to my baby and I can adjust these straps accordingly from time to time. I received this rocker in multi-color for my daughter as bright colors provide a positive atmosphere. They are available in a large variety of colors that you can choose from.
On a serious note though, I would totally recommend this rocker to all new moms. It is totally worth spending money and you will find it best in all aspects. So don't think much and just buy it.
Also check our more these posts –
Smart Newborn Baby Gifts Ideas 2019
Pregnancy Blog Part 1 – The Overwhelming Emotions of My First Trimester