Let me tell you a secret.
Personally, I have always loved Timex watches. This iconic American watch manufacturer has crafted an impressive legacy in watchmaking that has defined global design and technology standards for over 150 years! In India, Timex is one of the most popular watch brands thanks to its quality, aesthetics and value for money.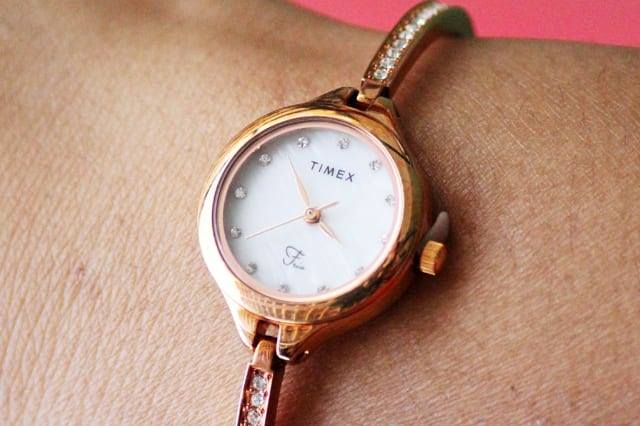 But you know what makes Timex stand out? Their love for Indian traditions, culture and festivities! And this Diwali, they are offering a huge gift to a few lucky ones amongst you…an all-expenses paid trip to London!
Don't we all just love Timex?
Introducing the #TimexHowzzatOffer
This festive season, bring home any Timex watch you love – from gorgeous ladies digital watches to executive men leather timepieces – and you will win a guaranteed reward on your purchase which could be either of:
An all-expenses paid 4 Days-3 Nights trip to London in 2019, or
An exclusive Apple iPad, or
One 5 or 10g Silver Coin, or
Flat 10% or 20% discount on your watch purchase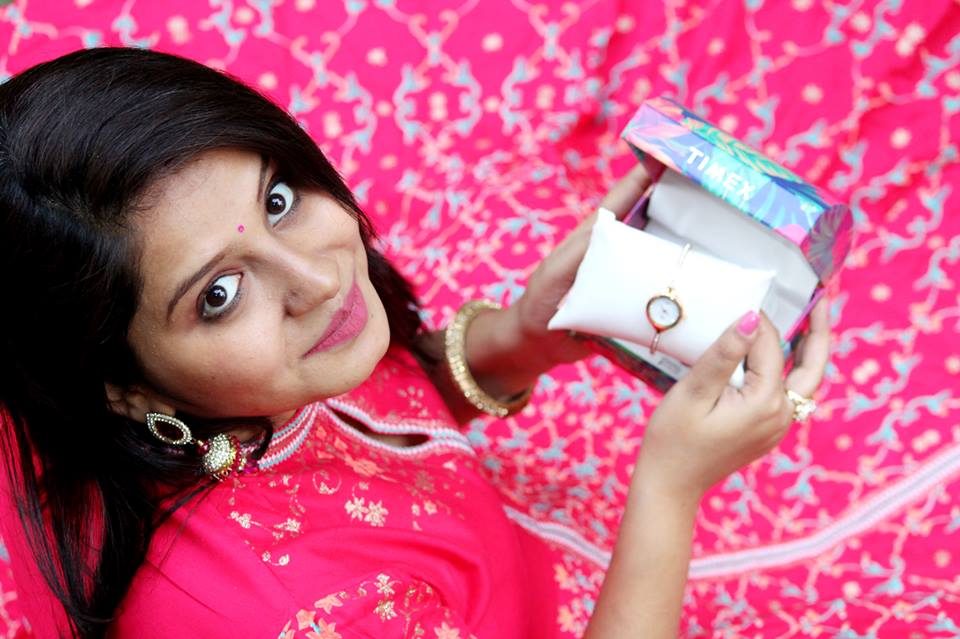 All you have to do is check out the website at https://shop.timexindia.com/offers and follow the instructions mentioned there. Register yourself, select the watch you want to buy, claim a coupon code sent to your email, enter it on the purchase page, complete the payment, and voila!
I have a feeling you could be one of the 20 lucky ones to win that much coveted London trip, so what are you waiting for? Offer ends on 15th November, 2018!
Terms and conditions apply.
What to Do When You've Won the Ticket to London
I know you are dreaming of that trip now, so let me join you in. Imagine you have won the biggest lottery of life during Diwali – yes, you are going to the gorgeous city of London thanks to your new, shiny Timex watch! If your coupon code wins you a free London trip, you can always let out a wild scream of delight first. Congratulations!
But to redeem it and truly make the most of your bumper gift, we have a few amazing and important suggestions. Ready? Here we go:
Contact Us First
After you receive email confirmation of your London trip, the most important thing to do is to get in touch with Timex India. Here's what the terms and conditions on their website say:
The Participant, who receives an E-mail confirmation of Trip to London or Apple iPad, shall immediately after purchase of Watch by entering the unique code received, contact/ write to TGIL at E-mail address custservice@timexindia.com or call at Toll free Customer Care No. 18004192727 (Monday to Saturday between 10.00 am to 7.00 pm) and submit information/document as mentioned herein or communicated by TGIL.
And, that's it! Once all verification is done, your trip will be confirmed!
To know more about the offer in detail, hit the following link à https://shop.timexindia.com/offer-terms-and-condition
Spread the Word
C'mon! You can't keep such a huge festive season prize a secret! I suggest you spread it amongst your friends and family, and convince them to buy beautiful Timex watches for themselves, too! Who knows, maybe they will also get to join you on your trip?
Create Your London Bucket-List
Don't have a passport? Get it soon! Otherwise, keep it handy. Then, read up everything about London – it's sights, it's culture, pubs, restaurants, parks, the London Eye, the Big Ben, Buckingham Palace…This trip could be the opportunity of your lifetime to explore one of the greatest cities in the world, and you should make the most of it!
Shop Till You Drop While Flaunting Your Timex
Lastly, carry your new Timex watch as a badge of honour! After all, this lucky watch will lead you to London soon. And while you ace your style game, shop around for your trip – from luggage, to fashionable clothing perfect for the London weather. And yes, don't forget to add boots to your wardrobe!
Enjoyed my secret?
If I were you, I would visit the Timex India website right away and buy my favourite watch. They have huge collection of exquisite watches for women and branded watches for men online. I kind of feel like it's a lucky day! So, get cracking with the #TimexHowzzatOffer, and do send me that postcard from London next year!
Happy Diwali!