Hello people this is sandal and today I'll be reviewing the meilin gel base primer but Before starting the product description and review i would like to tell what a cosmetic primer is? 
 "A cosmetic primer is a cream or lotion applied before another cosmetic to improve coverage and lengthen the amount of time the cosmetic lasts on the face." 
So now let us move towards the product review.

PRODUCT CLAIM:  Meilin Oil Free Long Lasting Base. GEL BASED PRIMER. For All Skin types. Original Illuminating.
INGREDIENTS
Cyclomehicone

Squalane

Phenydimethicone

Tocopherol

Propylparaben

BHA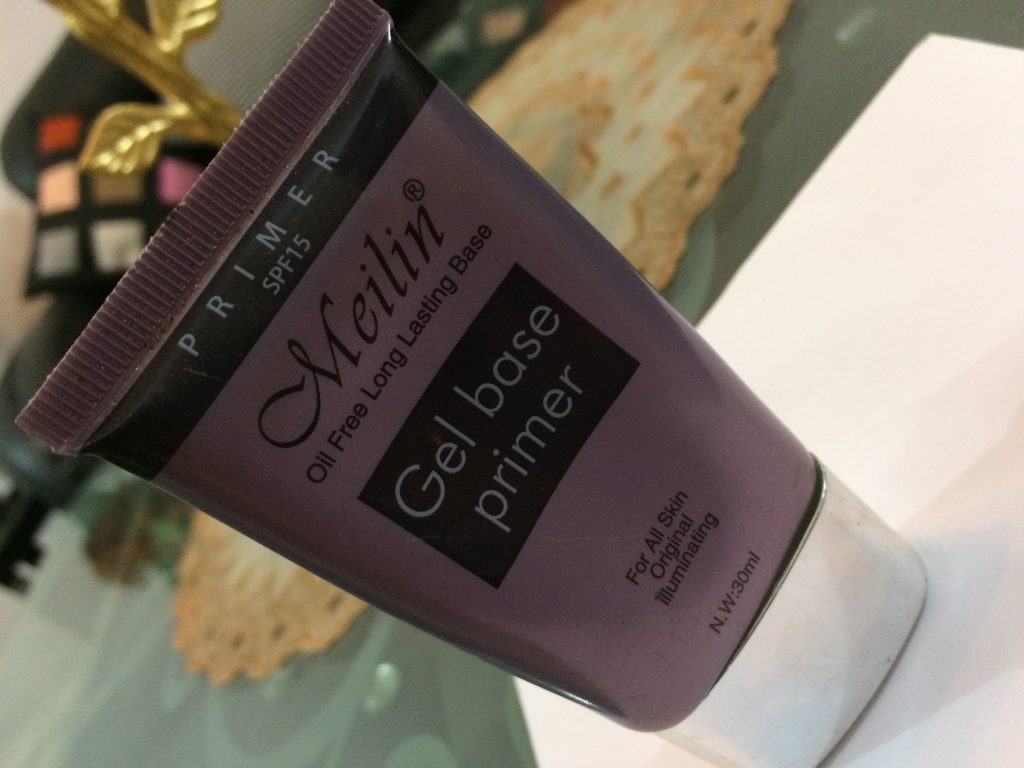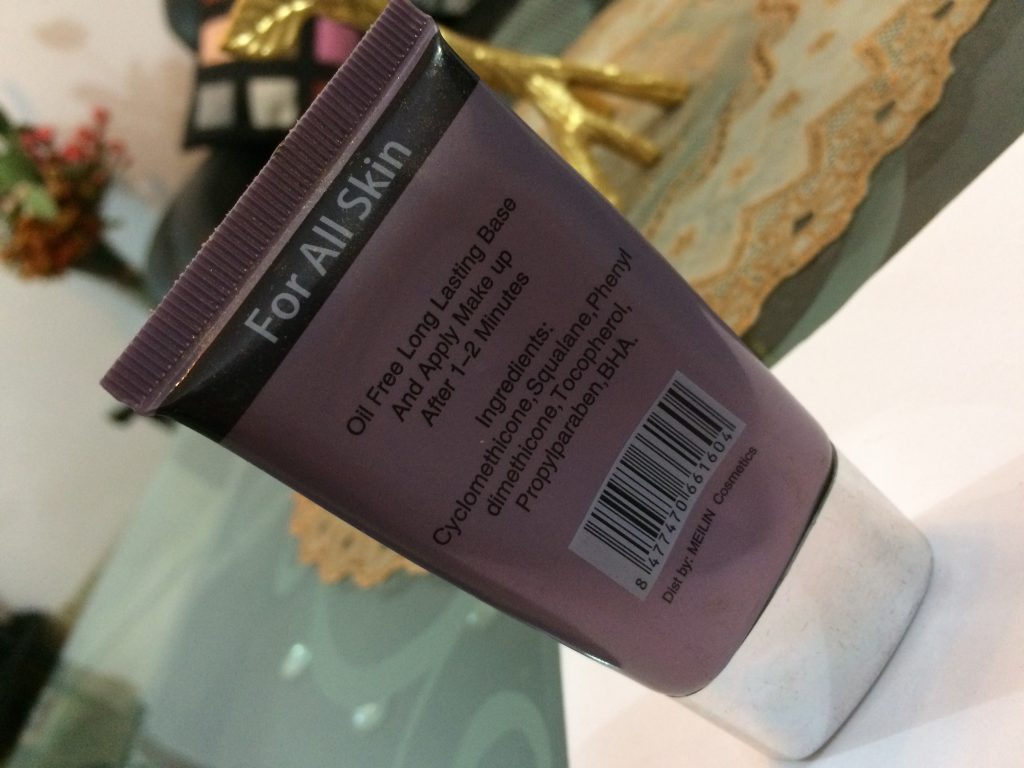 PACKAGING 
The primer comes in a slightly metallic purple coloured shinny cardboard box. Inside the box is the primer tube which also has the similar colour and a soft packaging which is easy to use and is travelling friendly. The cap has a silver metallic finish.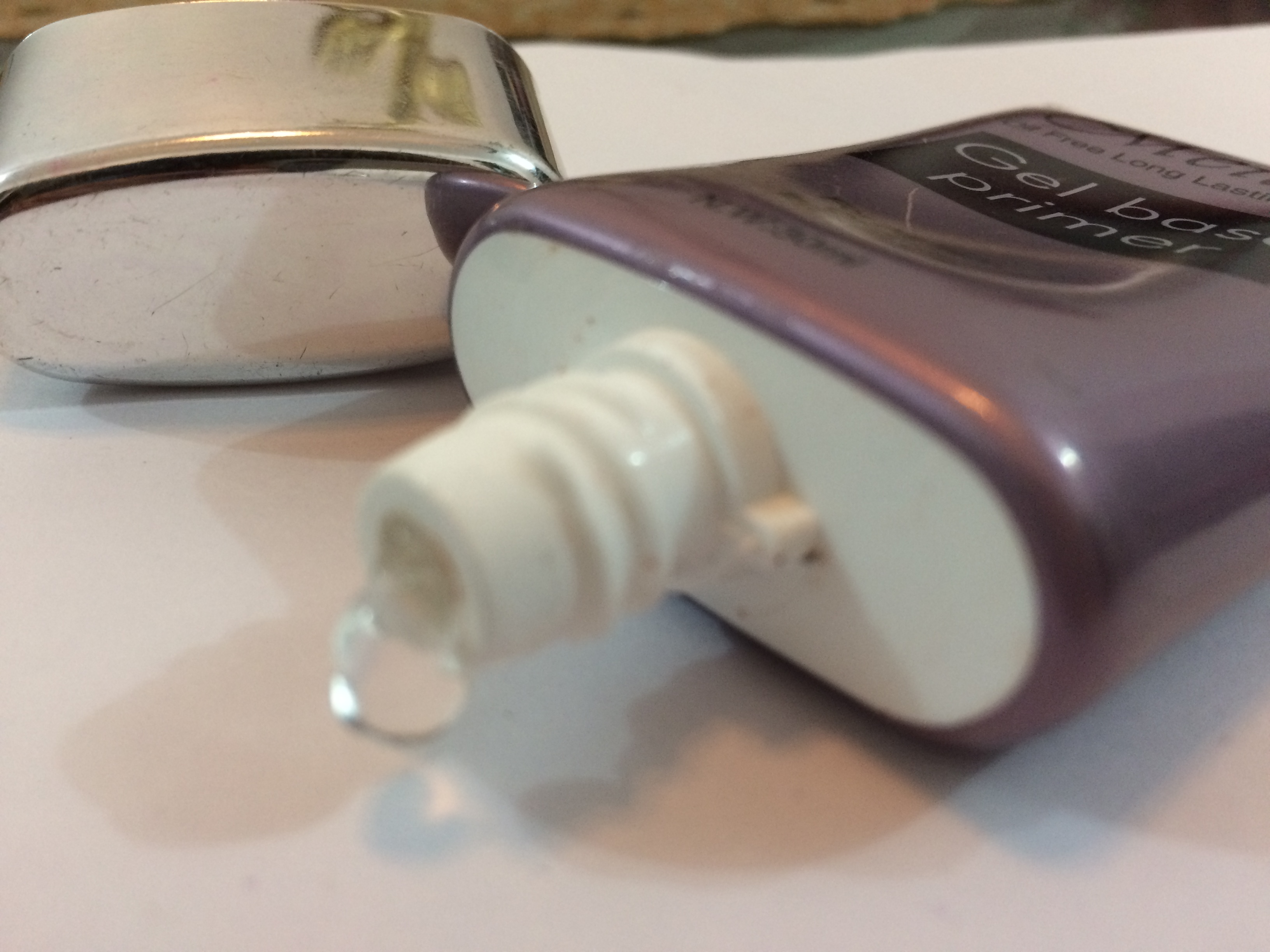 TEXTURE AND FRAGRANCE –  The primer is very smooth and feels really soft on the skin, it has a gel base and a very very mild smell.
MY EXPERIENCE – One of my cousin sister recommended this product so i got one for myself. I literally fell in love with this with the first use itself. The primer has a very soft and smooth finish. The skin feels really smooth after it's application, it covers up all the pores and lasts for approx 5 hours. It leaves the makeup undisturbed and fresh for a long time which is another positive point about the product. 
The price tag of the primer totally justifies it's quality. I'm very happy and satisfied with the product as it does what it claims.
PROS: 
Has a soft and smooth finish

 

Lasts for upto 5 hours

 

Has a very mild smell

 

The price tag totally justifies the quality

 

Easy to use

 

Suitable for all skin types
CONS:
Contains paraben  
PRICE:
₹450 for 30ml
You may also enjoy these reviews –