Ho Ho Ho!! It's that time of the year we all have been waiting for. Time for kids to open new gifts. Time to sing carols, enjoy yummy cakes & different varieties of food with family and friends.
I think you got the essence YES!! Christmas season is coming soon, everyone loves Christmas & want to celebrate it in a different way. We all want to decoration our houses & the Christmas tree.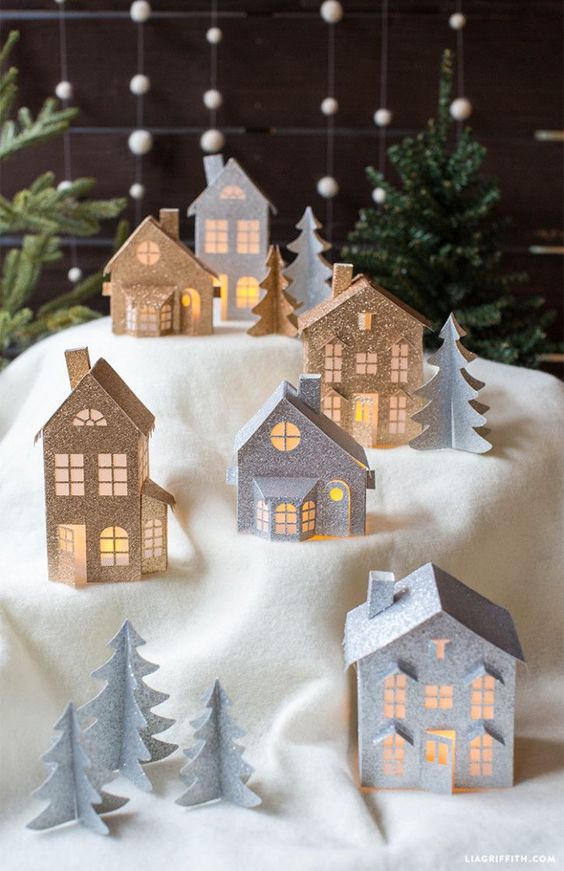 You can change every corner of your house with these creative and festive decoration ideas. Your Christmas decorations should complement your home. I am going to share some decoration ideas and I am sure you will find something you want to recreate on this list.
First Thing First – CHRISTMAS COUNTDOWN
How many days till it is CHRISTMAS? Kids are very excited to open their gifts on Christmas night. Keep them attentive of the days by having Christmas countdown. Transform a chalkboard, whiteboard or any calendar into a creative countdown hanger. You can let your kids take charge in changing the date daily or (cut the date on calendar).
ENTRY DOOR DECORATION (OUTDOOR)
With the help of Red ribbon, red flowers & red ornaments you can decorate the outdoor (Entry door). You can keep some small height (red or white) flower plants in front of door. Add some glowing lights that make whole place more attractive and beautiful. You can use different colors of lights based on you liking or any theme, to make it attractive.
ENTRY WAY DECORATION
Your home's entryway is your first impression. An entryway space serves a functional purpose. It also depends on the amount of space and your layout. Here I bring some ideas for Christmas decorations. You can put one big wreath on the entry side wall & keep a beautiful candle stand upon the shoe rack or side table. It's looking very beautiful.
If you want some grand look then you can hang a big mirror on the entry side wall too. But I must say – Lighting is must. It's a great way to set a festive mood.
Christmas Corner Decoration Ideas
CHRISTMAS TREE DECORATION IDEAS
CHRISTMAS DINING CHAIRS & TABLE DECORATION
On Christmas, everything looks something different. So why we left our Dining table & chairs. Let's makeover our dining chair's too in the festive mood. Here are some pics, which will help you to makeover your dining chairs & Table.
Christmas Bathroom Decoration Ideas
Let's not underestimate the bathrooms this time, below are some easy quick bathroom decoration ideas to make your home Christmas ready.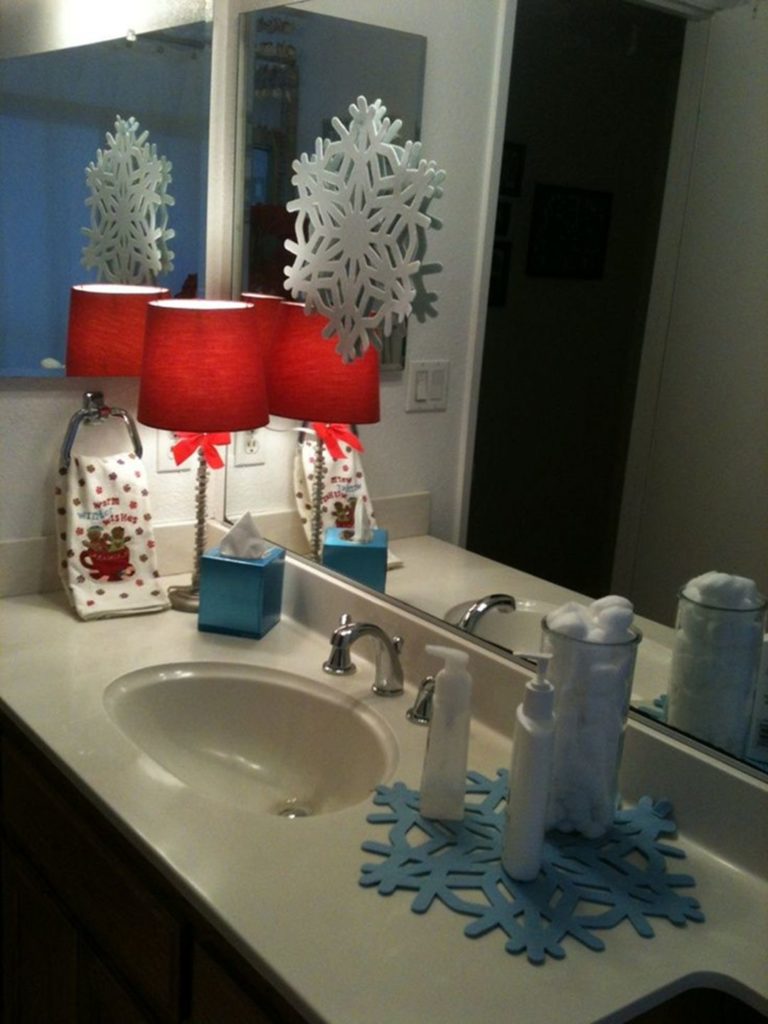 CHRISTMAS DOOR DECORATION
Door decorations can make your Christmas decoration even more beautiful. So here are few Christmas door decoration ideas, get inspire and create something magical for your home.
Note – We used images from Pinterest and Google to make this content more relatable and engaging ….
You may also love to check –
Home Christmas Party Checklist: You Must Check
Merry Christmas Free HD Wallpapers